1930's desk by Jean-Michel Frank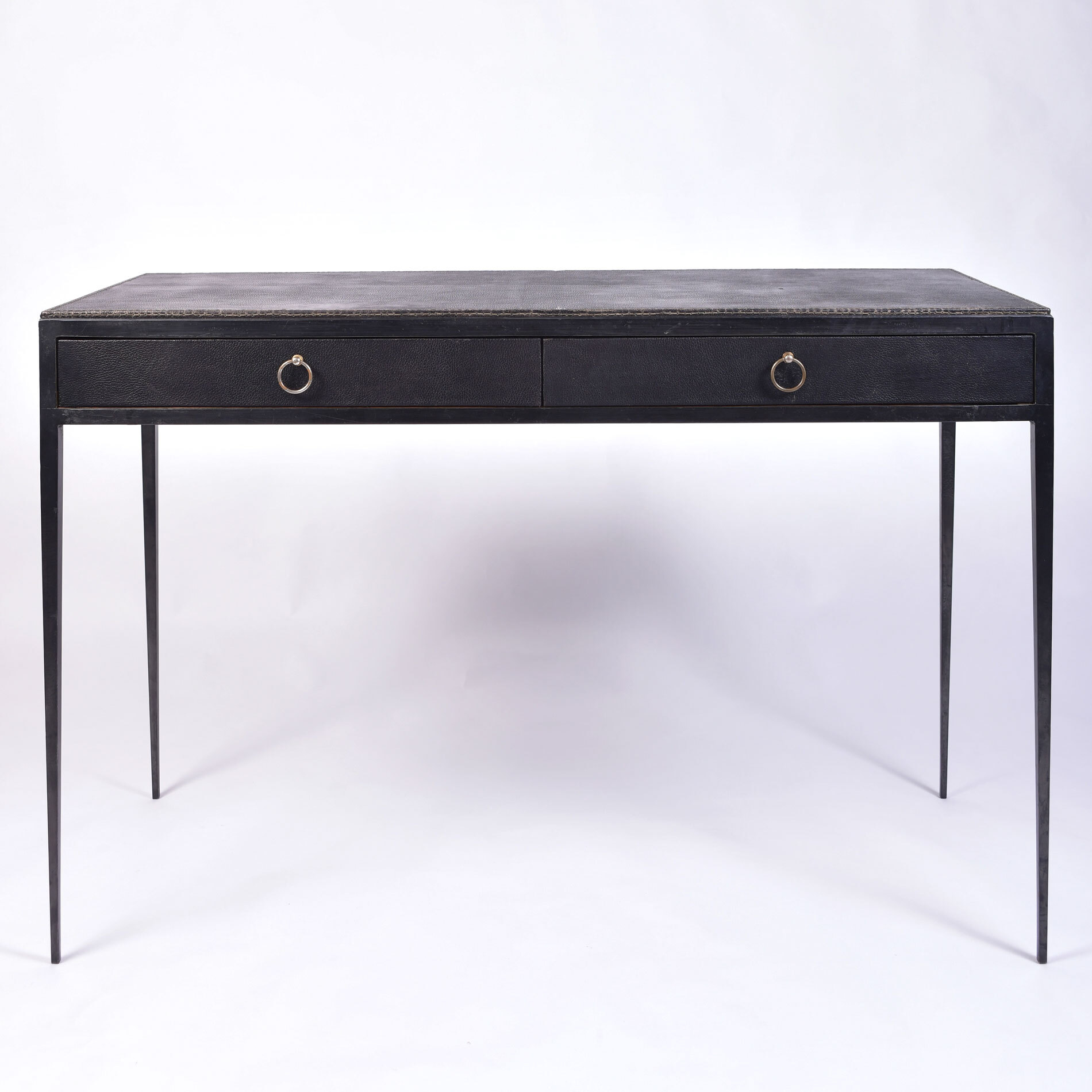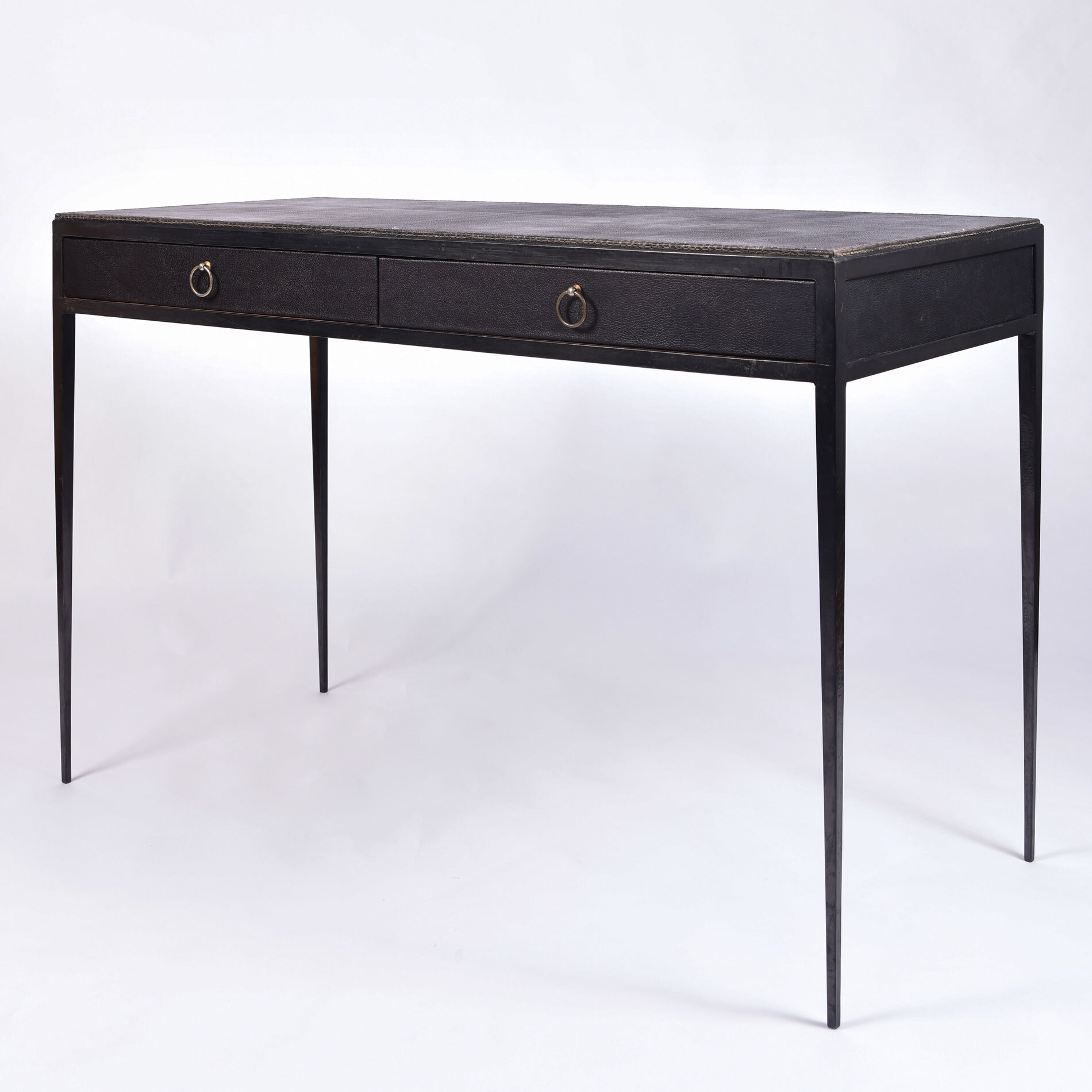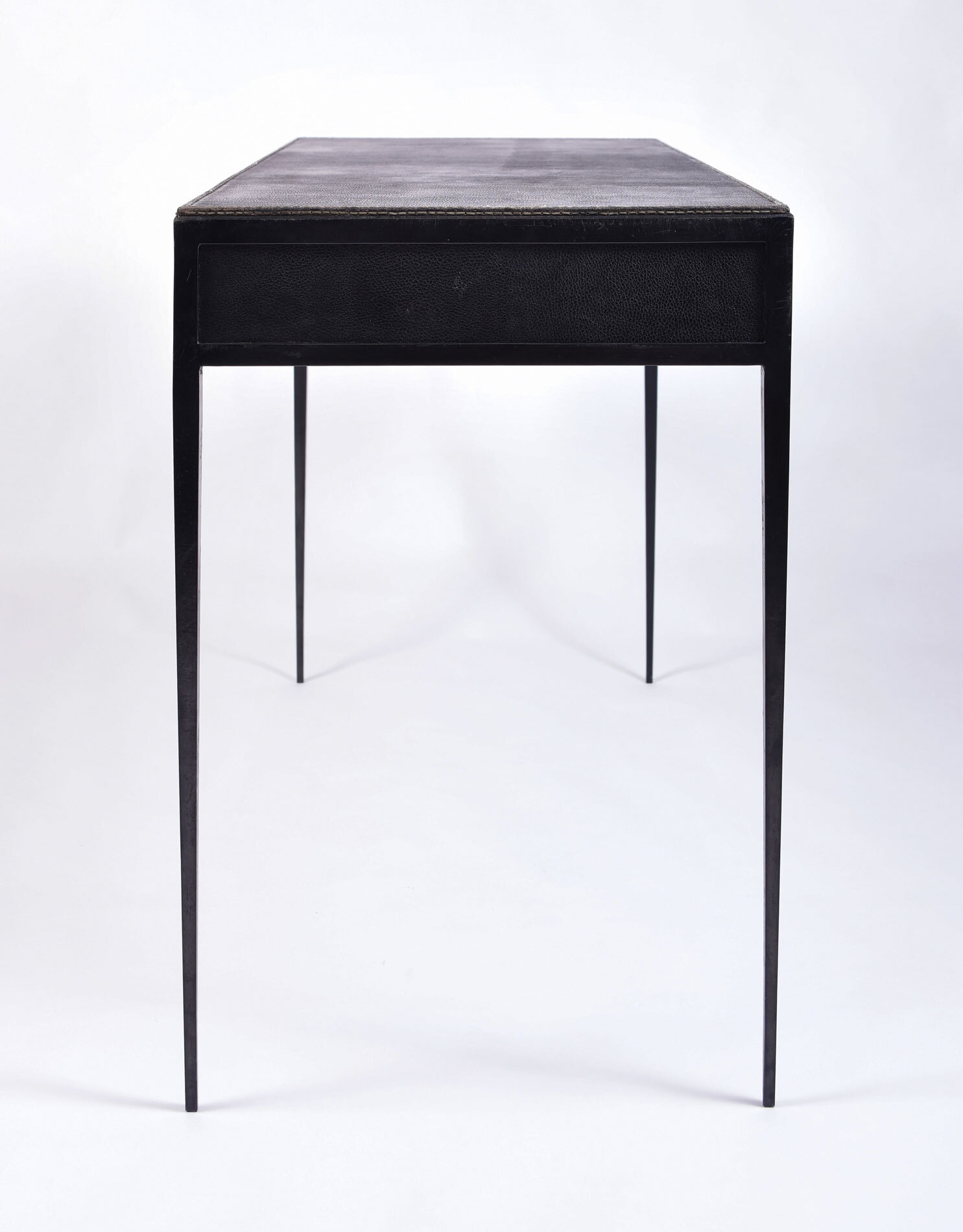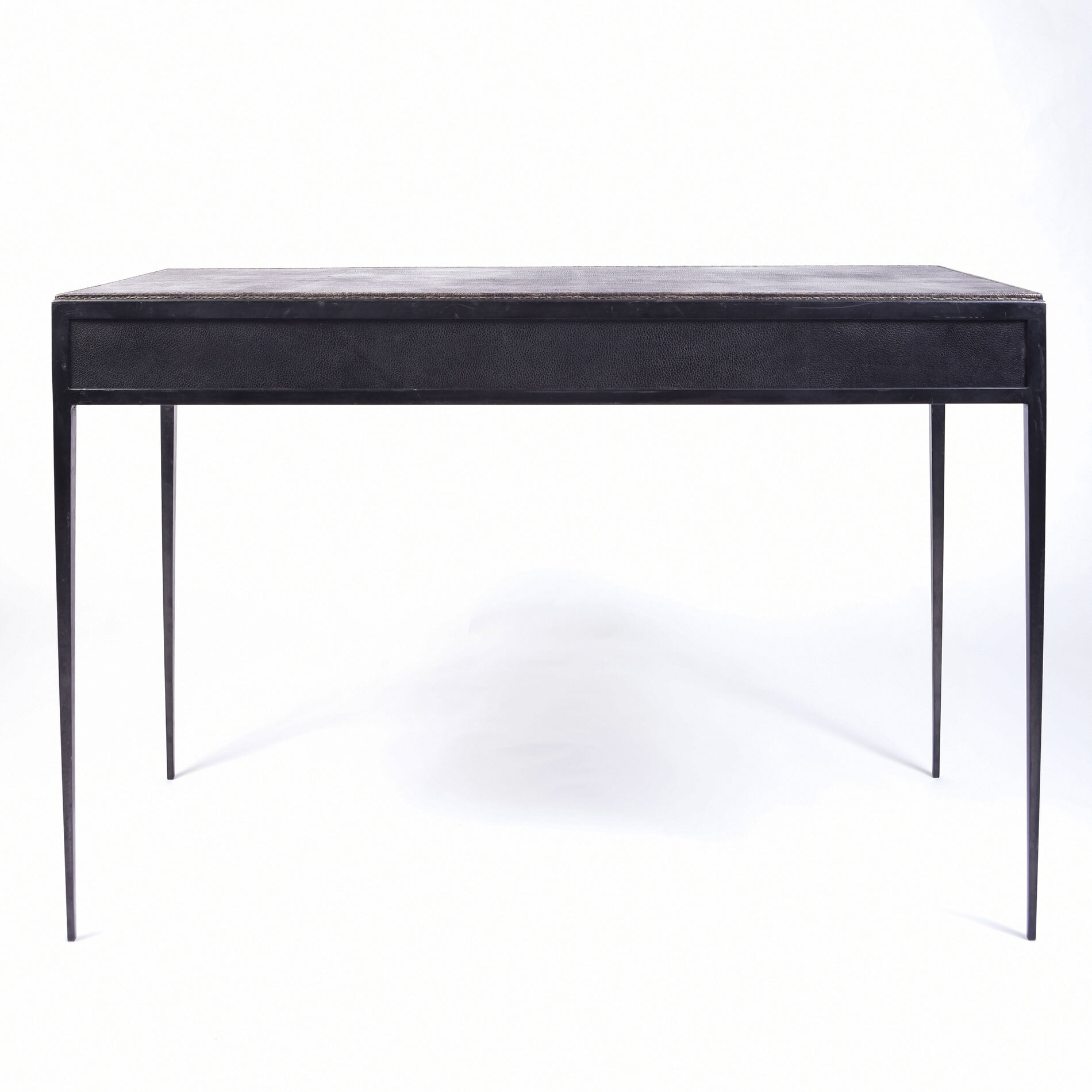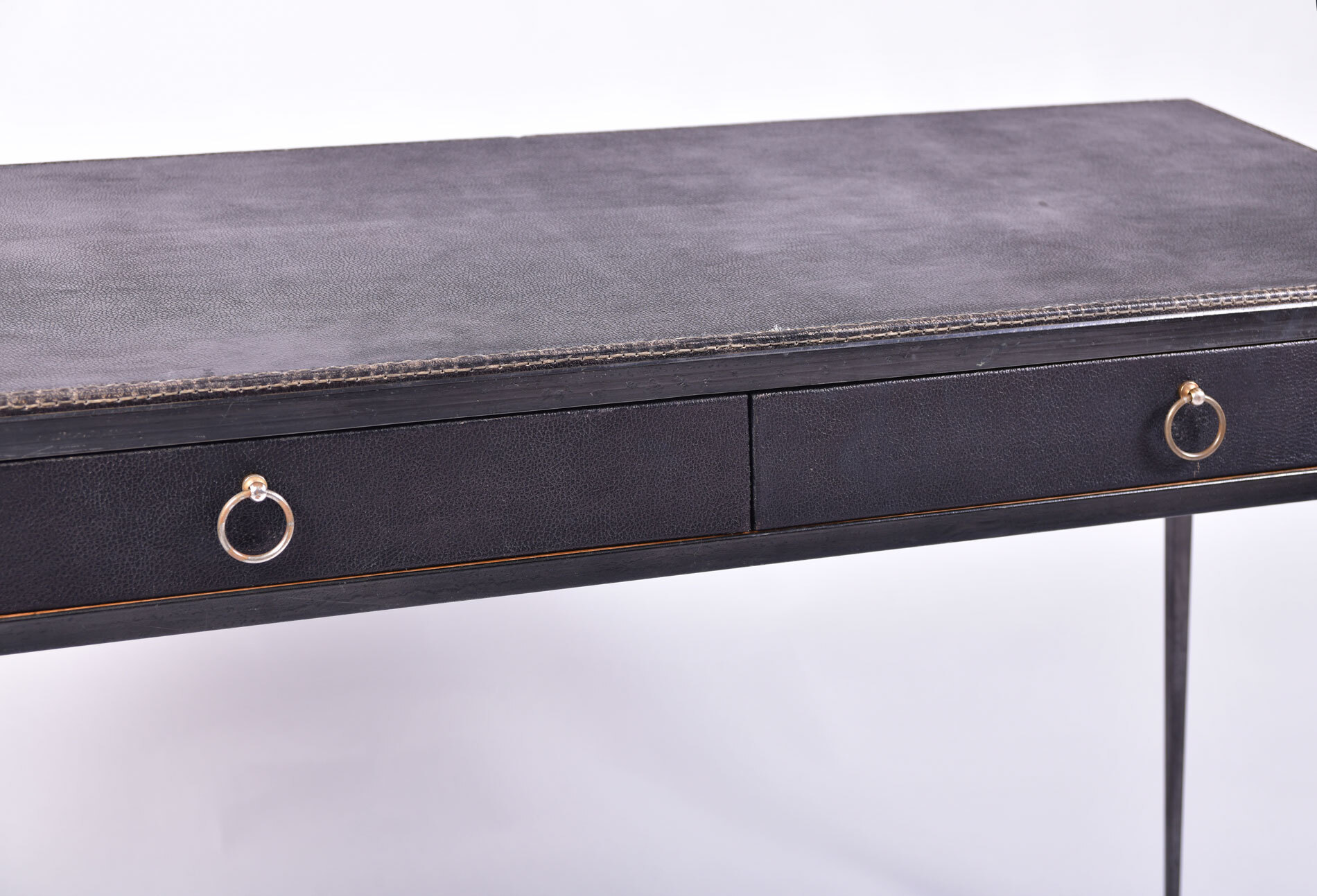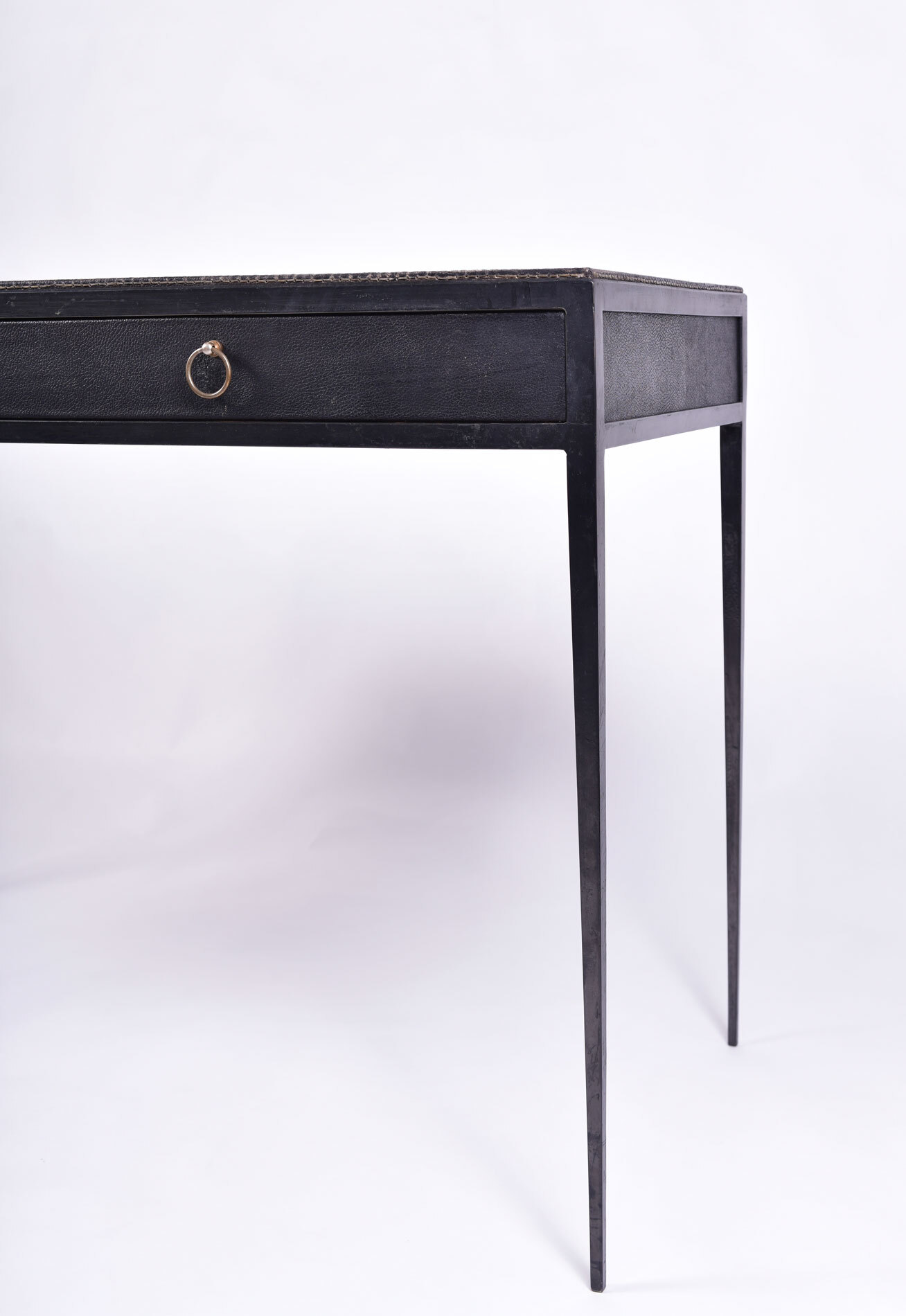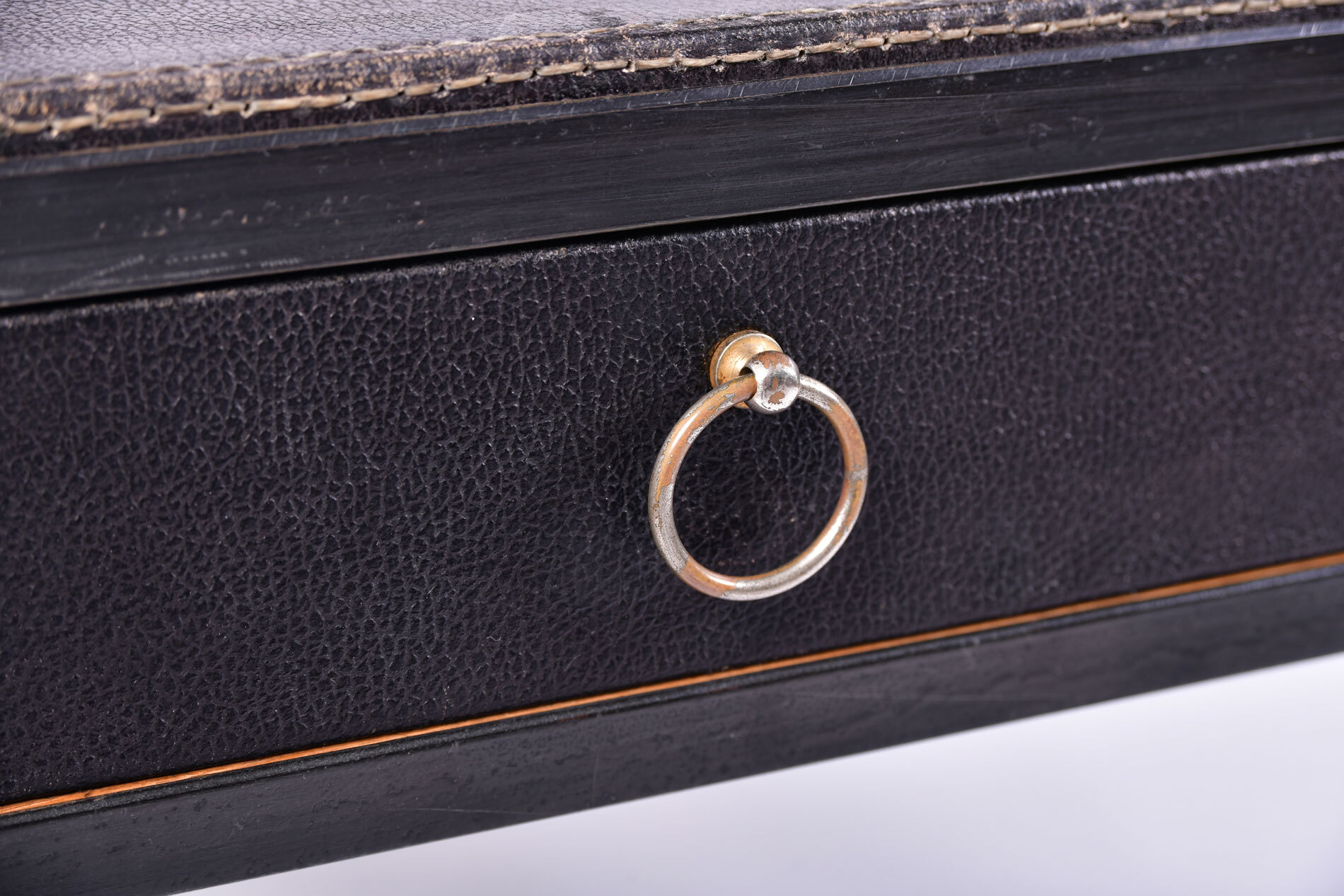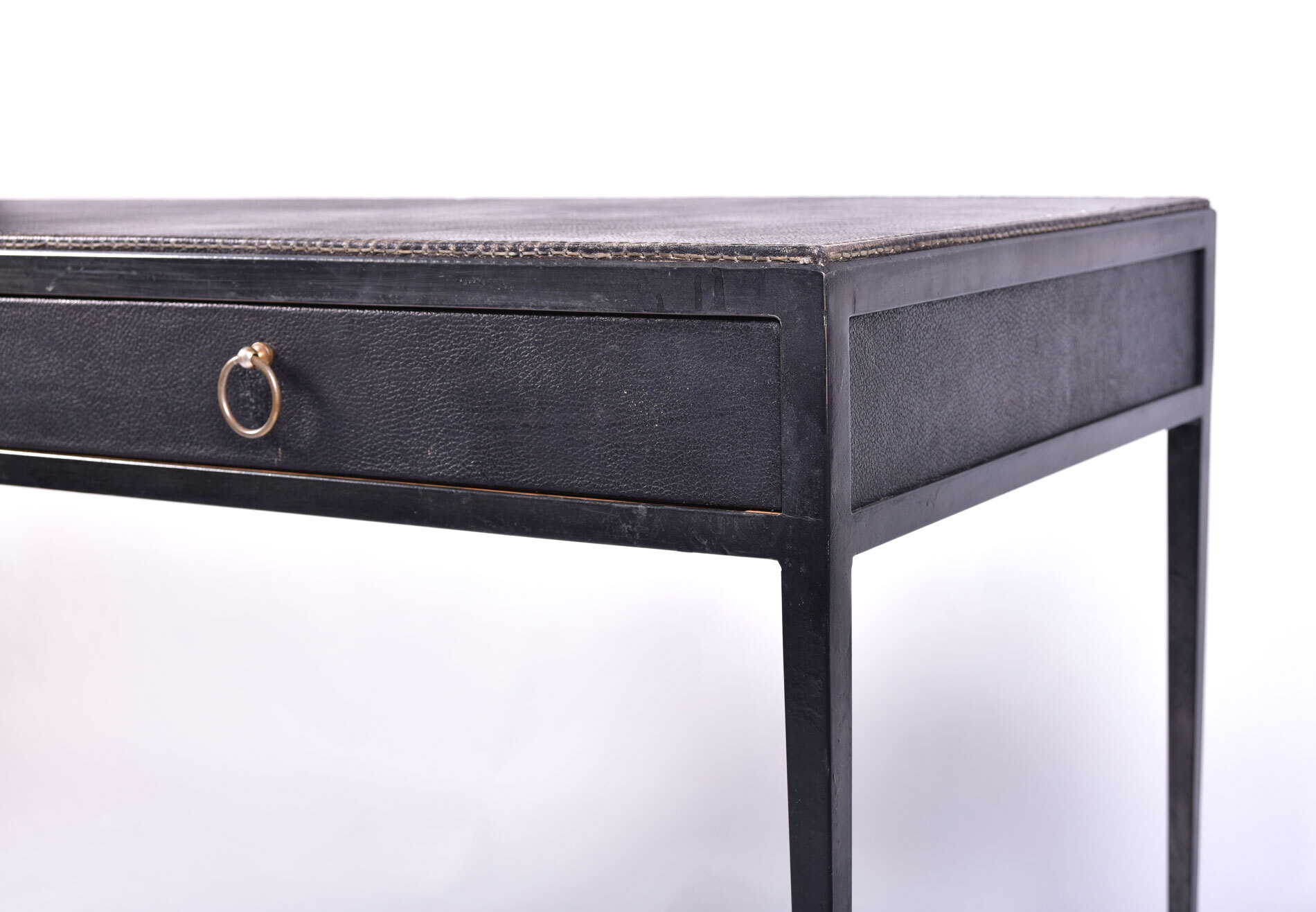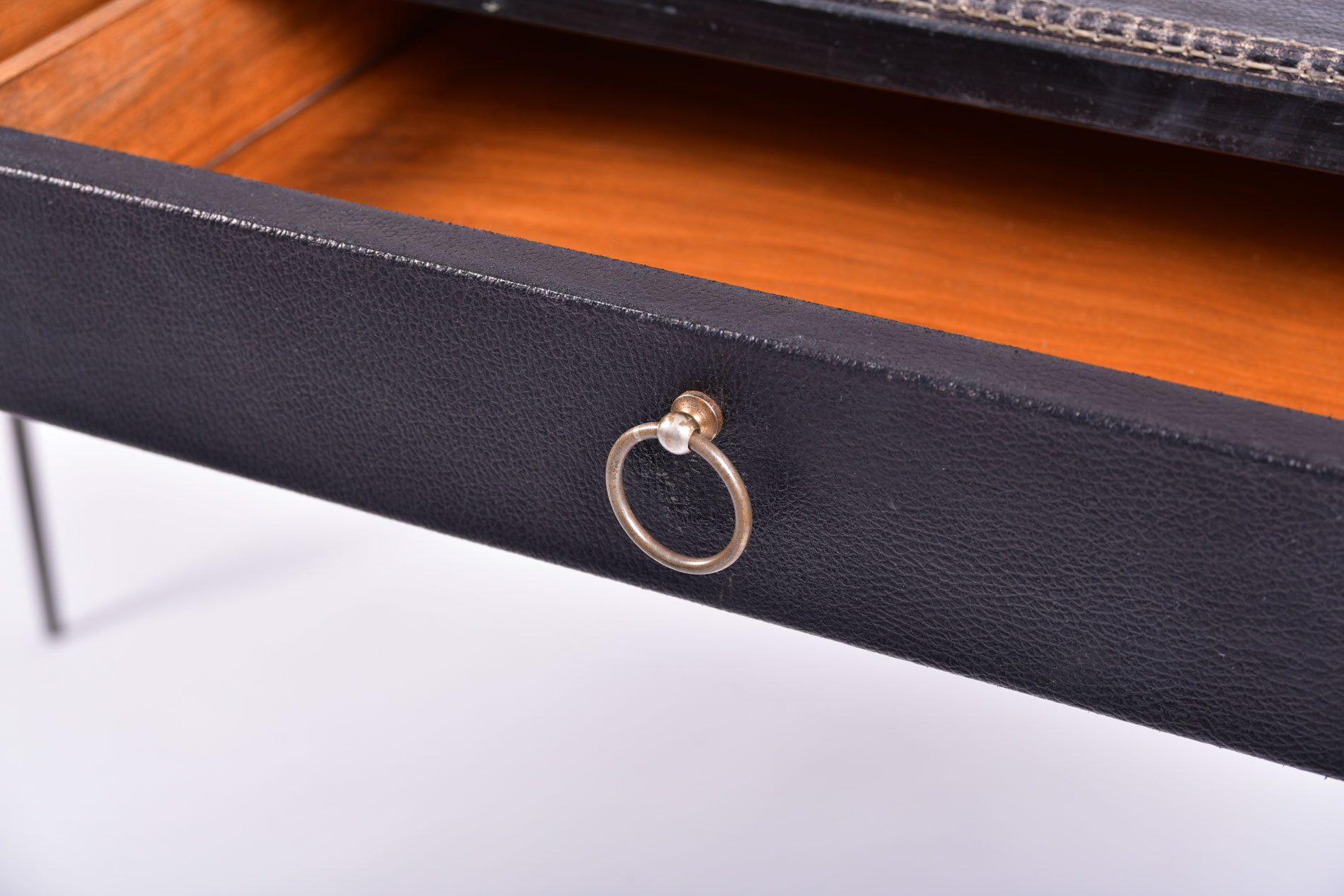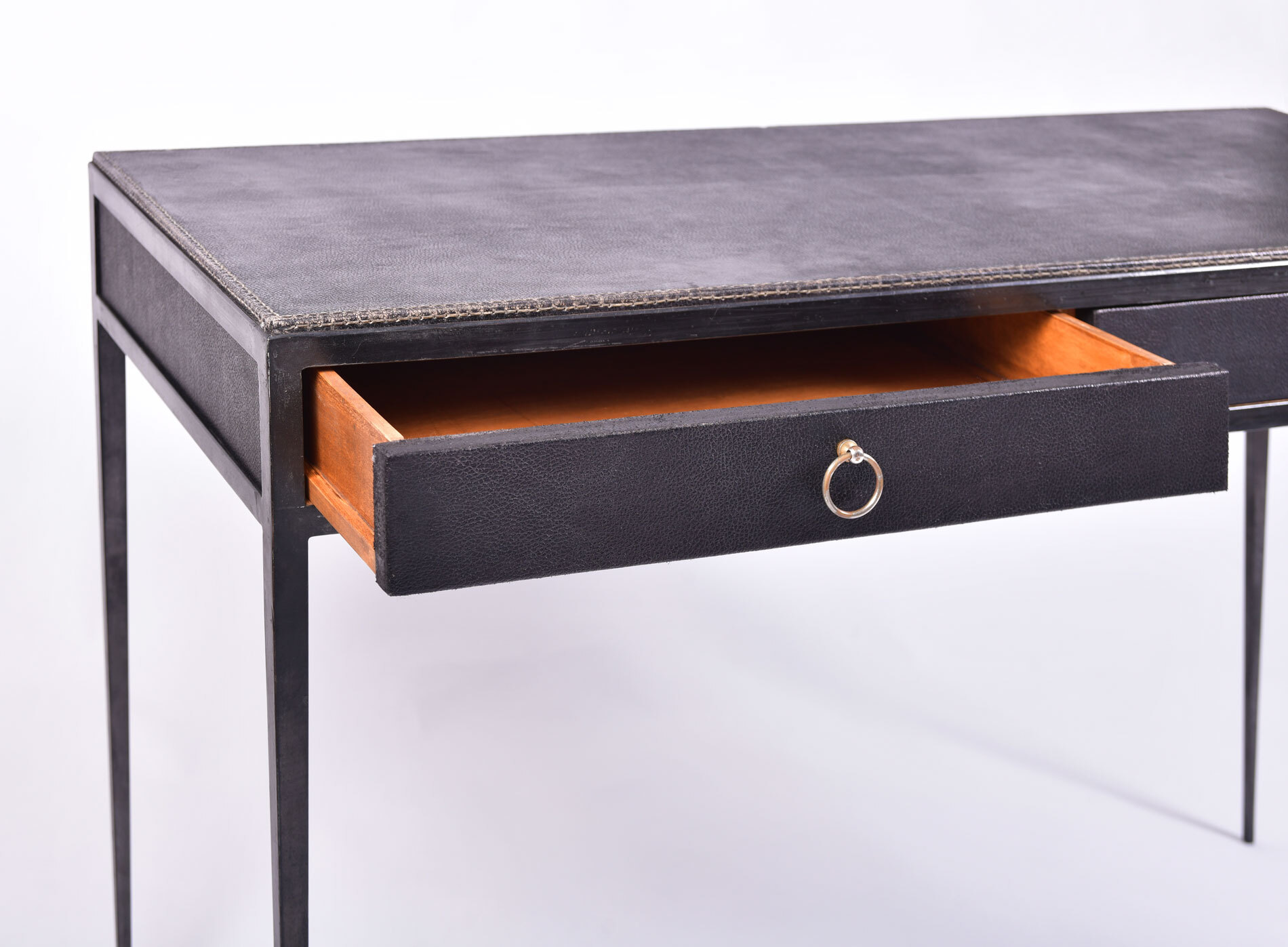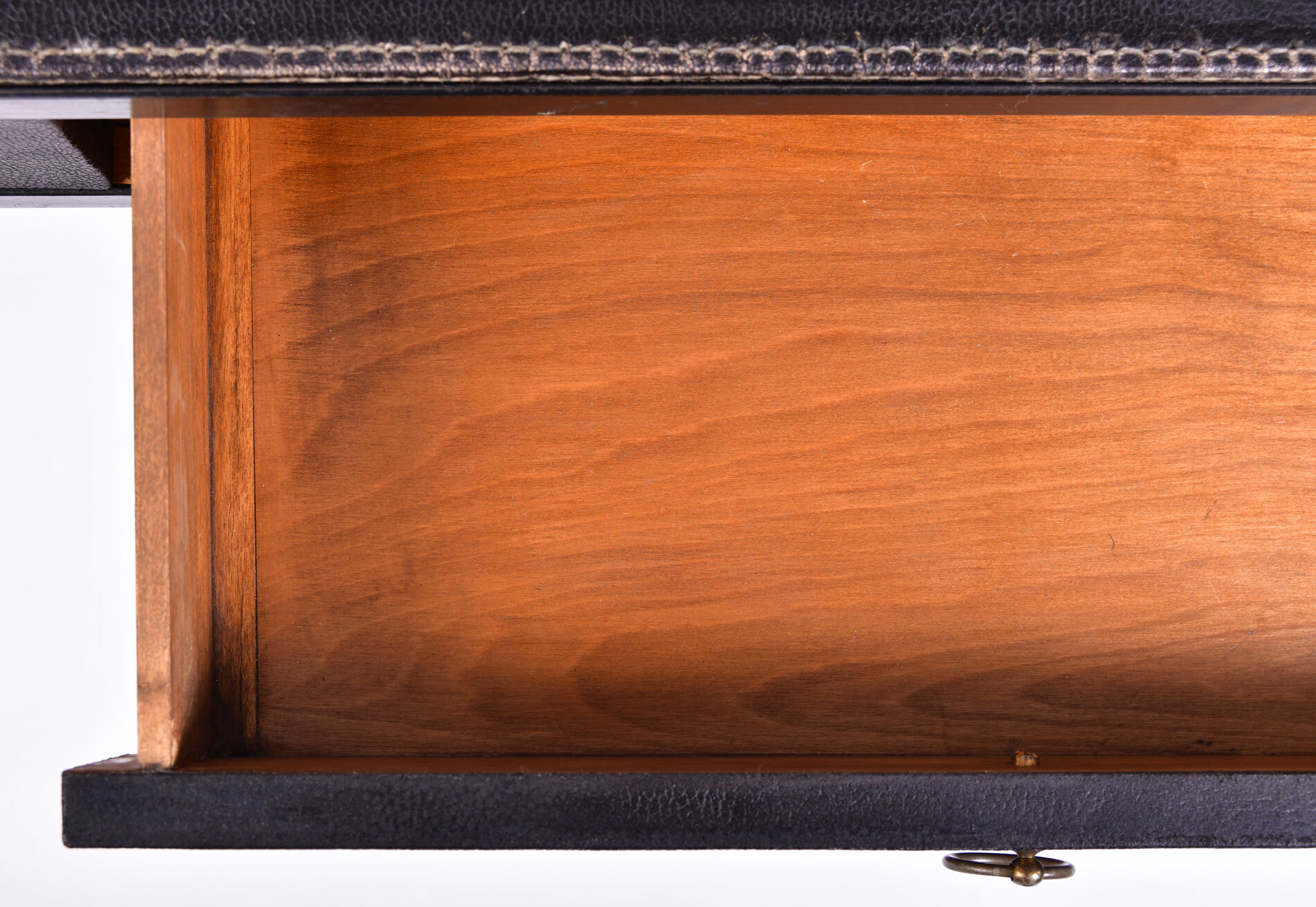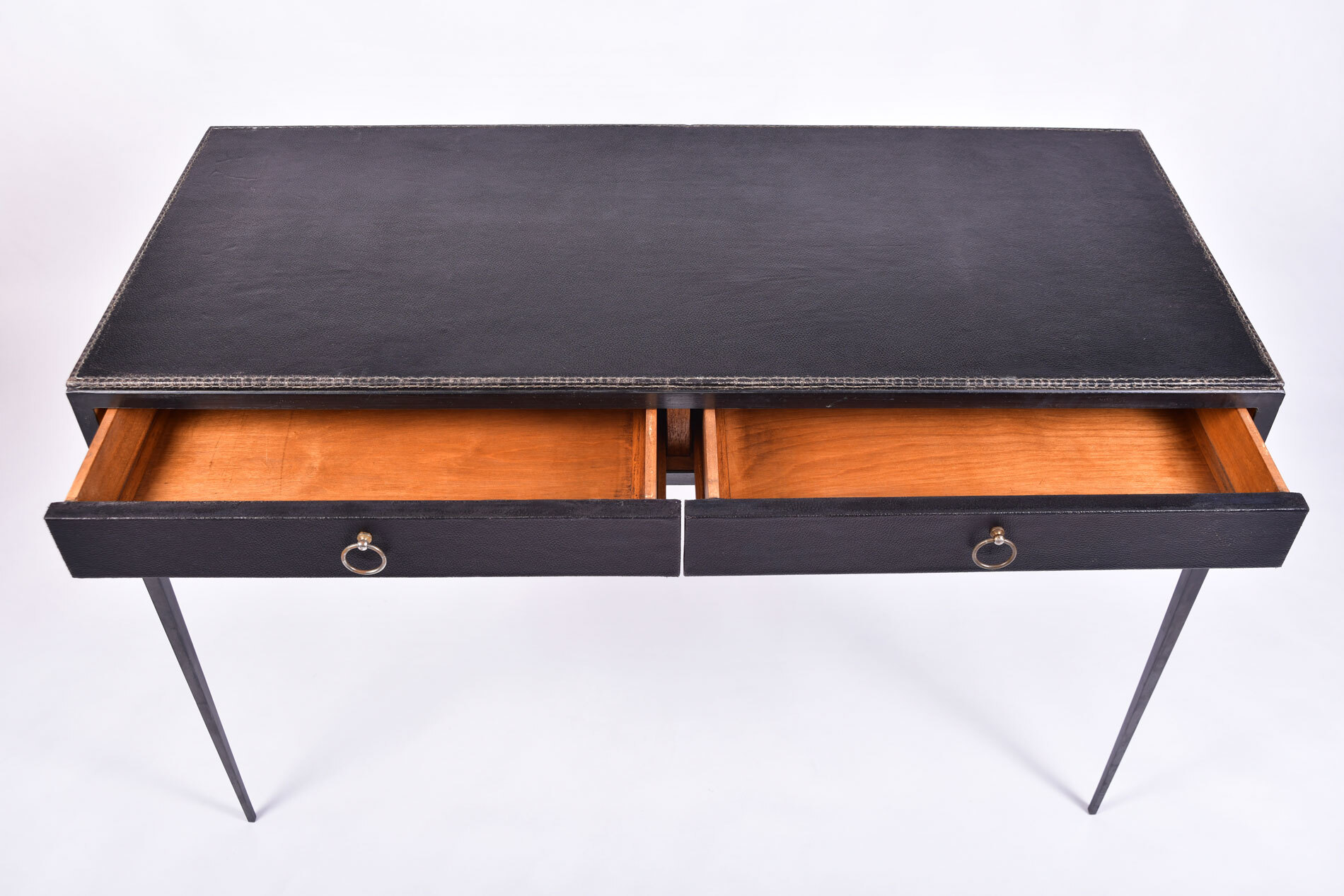 1930's desk by Jean-Michel Frank
FT1113

76cm high x 115cm wide x 50cm deep
A desk of exceptional quality, demonstrating exactly the designer's mastery of perfectly balanced minimalist lines, with their tapered legs and precise detailing. Iron legs support the black/grey leather top with two cerejeira (Brazilian oak) drawers with signature brass ring handles. JMF's design has been much imitated, however nothing compares to the quality and feel of the real thing.
Executed by Comte in Buenos Aires, Argentina. Comte was founded in the 1930s by Jean-Michel Frank in collaboration with Argentinean architects to produce his exacting designs.
Together with a certificate of authenticity from the Comité Jean-Michel Frank.
This item has now been sold
1930's desk by Jean-Michel Frank

FT1113
Enquire
Save to favourites
Print page