1938 iron and leather bridge/games table by Jean-Michel Frank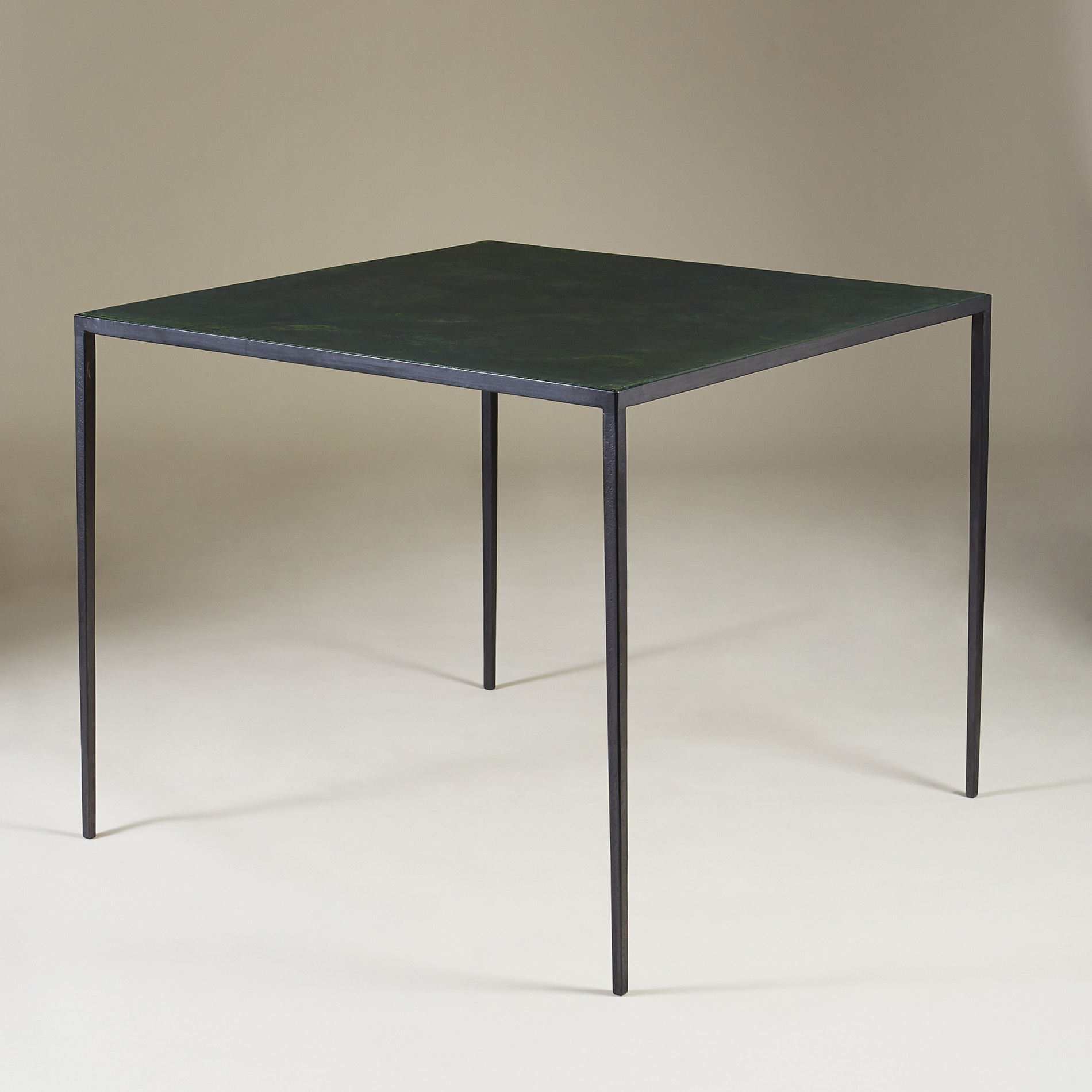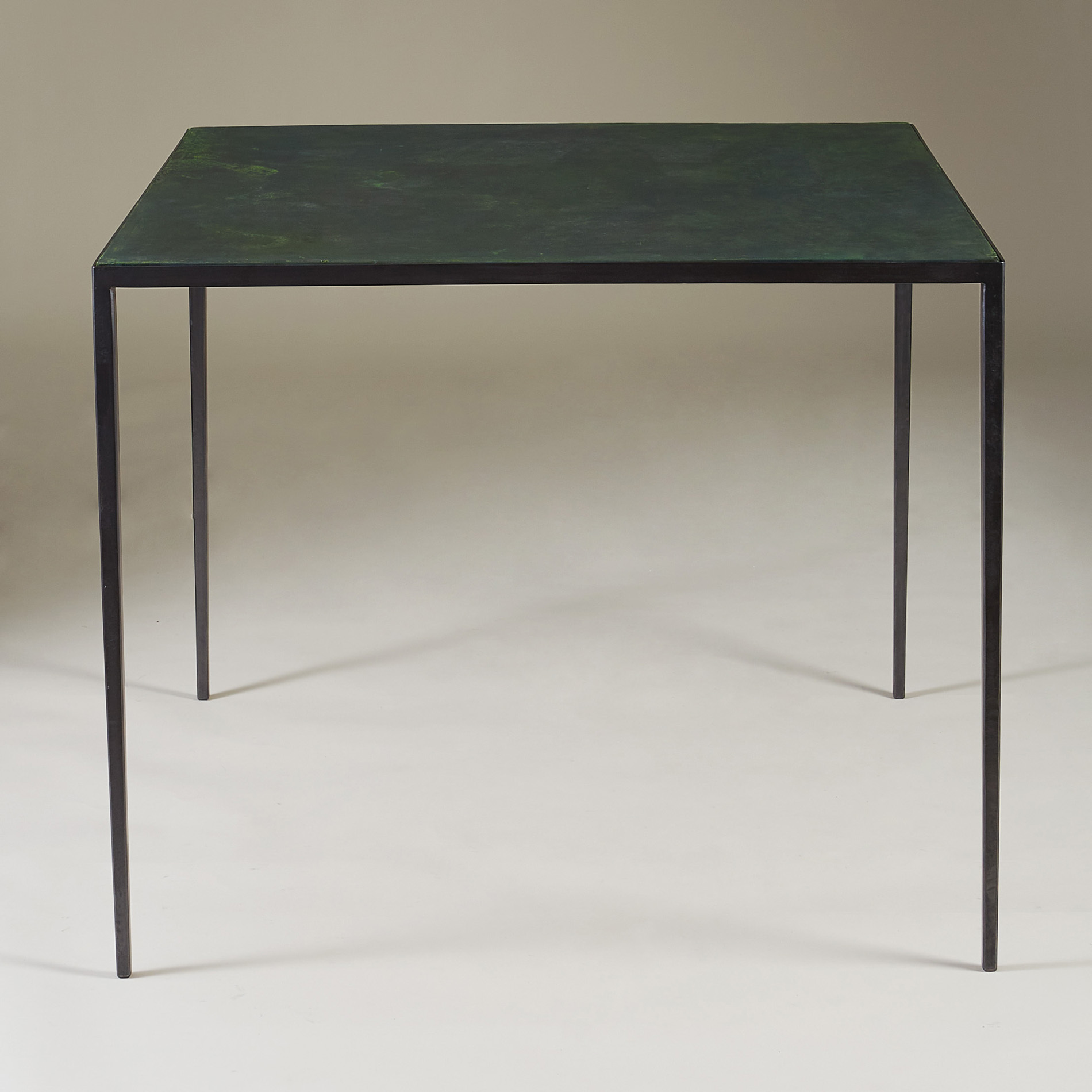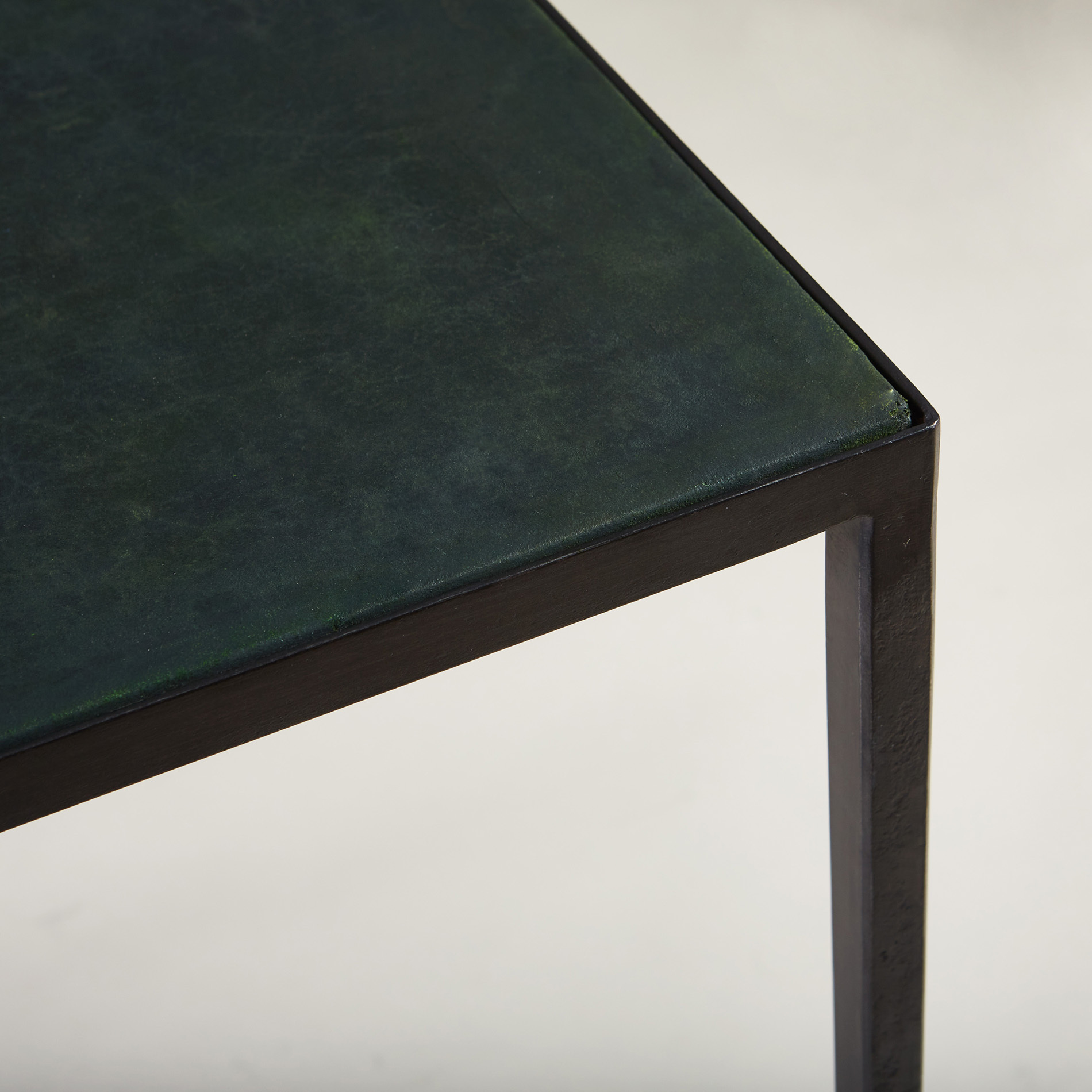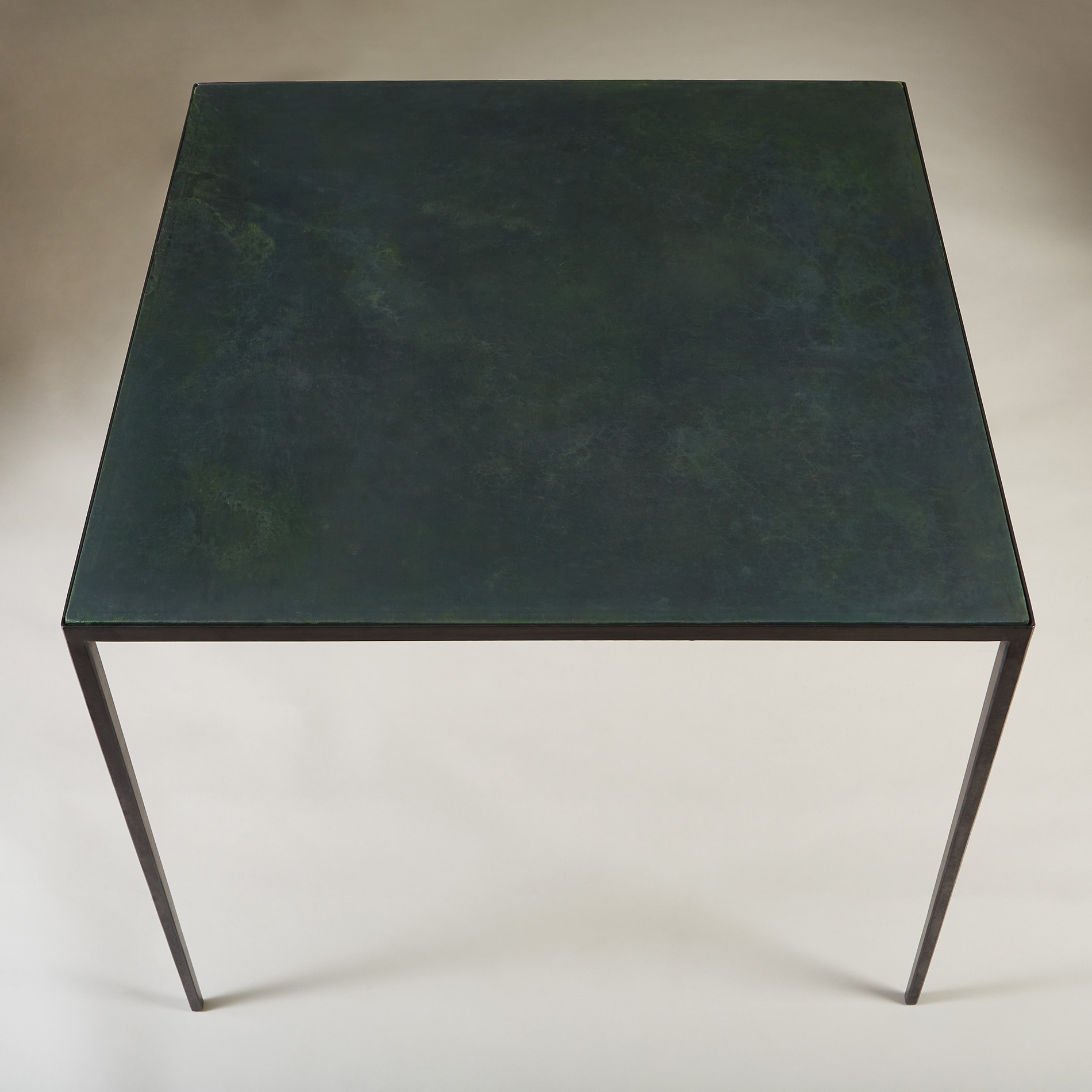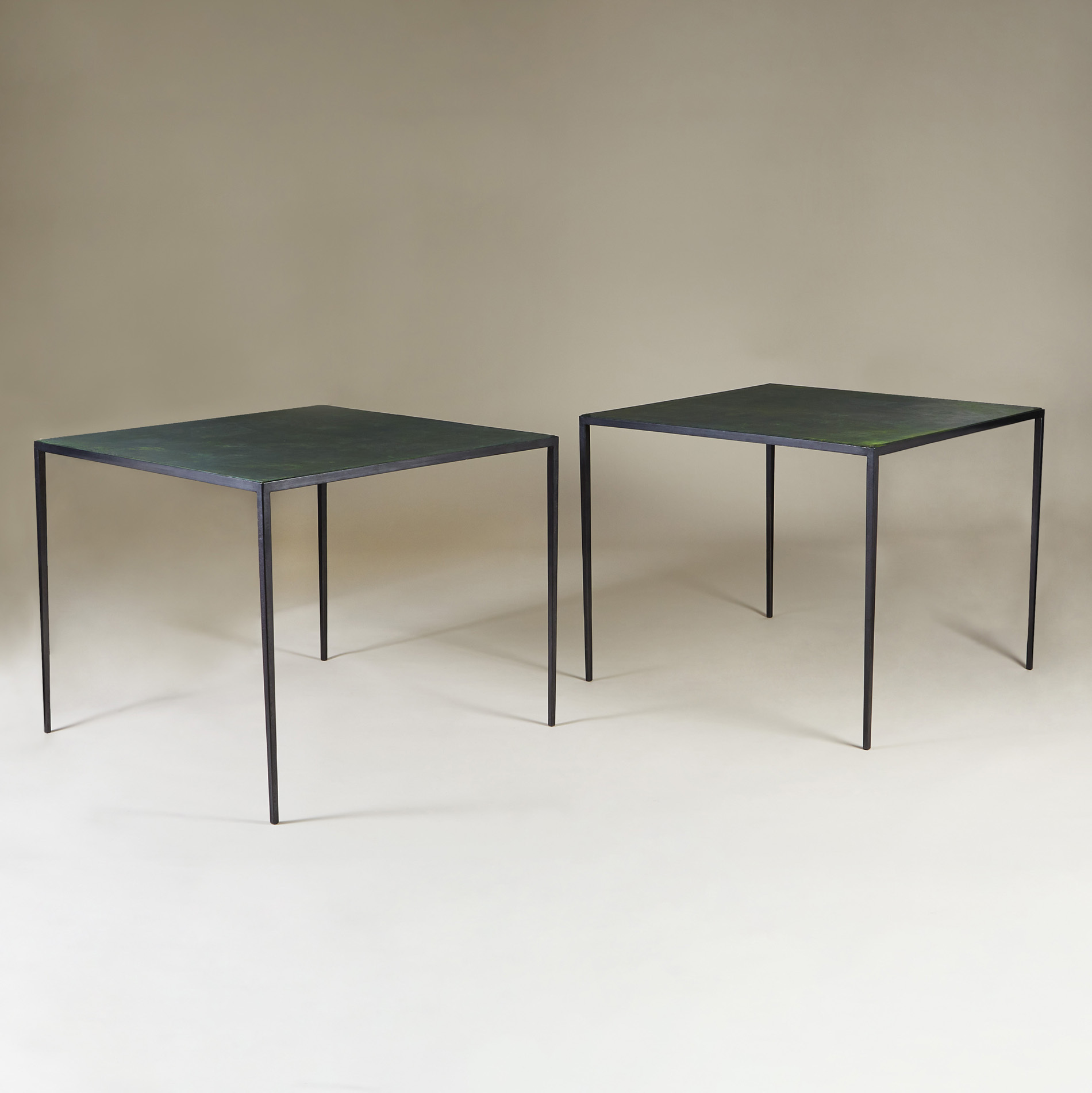 1938 iron and leather bridge/games table by Jean-Michel Frank
FT1206

74.5 cm high x 91.5cm wide x 91.5cm deep
A games table of exceptional quality, demonstrating exactly the designer's mastery of perfectly balanced minimalist lines. A perfect example of why Jean-Michel Frank is internationally known as the master of minimalism. The table has patinated iron tapered legs and leather top. One of a pair made by Jean- Michel Frank for Ernestina de Lectoure. JMF's design has been much imitated, however nothing compares to the quality and feel of the real thing.
Produced by Comte in Buenos Aires, Argentina. Comte was founded in the 1930s by Jean-Michel Frank in collaboration with Argentinean architects to produce his exacting designs.
Together with a certificate of authenticity from the Comité Jean-Michel Frank
Jean-Michel Frank. 1895-1941
Working in Paris, New York and Argentina, Jean-Michel Frank designed subtle, exquisitely proportioned furniture and lighting for sophisticated interiors. His elite roster of patrons included the vicomte Charles de Noailles, the businessman and politician Nelson A. Rockefeller, the couturier Elsa Schiaparelli and the perfumer Guerlain, among many others. Against the backdrop of the interwar period, Frank designed calm, subdued interiors that offered refuge from the chaotic world. His furniture, which was often clad in vellum, bleached leather or shagreen, featured clean lines and served to complement the art collections of his clients, which included works by Picasso, Léger and Matisse.
1938 iron and leather bridge/games table by Jean-Michel Frank

FT1206
Enquire
Save to favourites
Print page