1950s chandelier by Barovier e Toso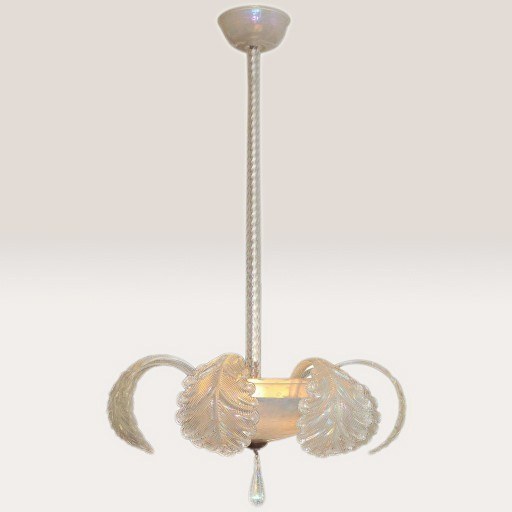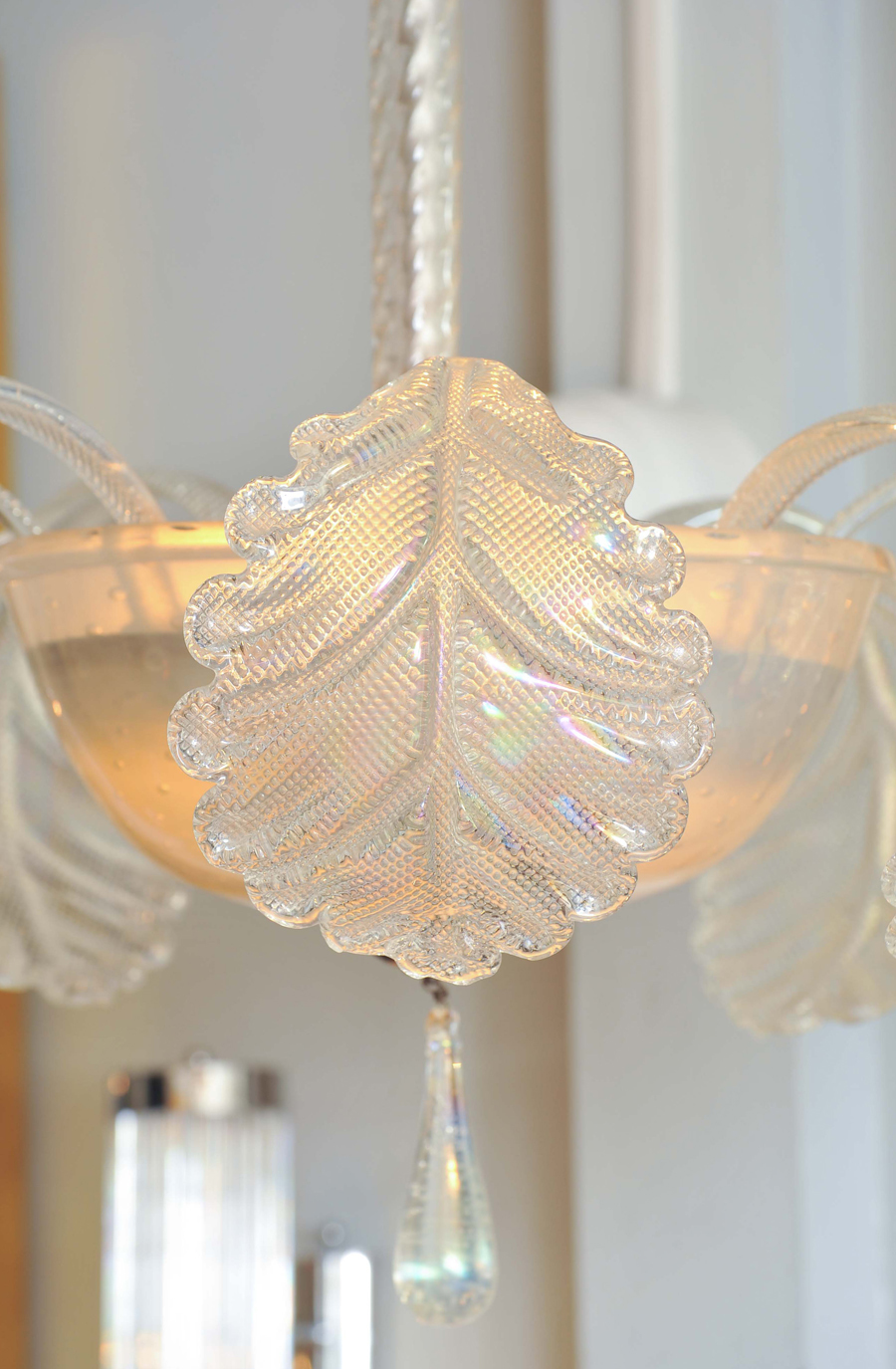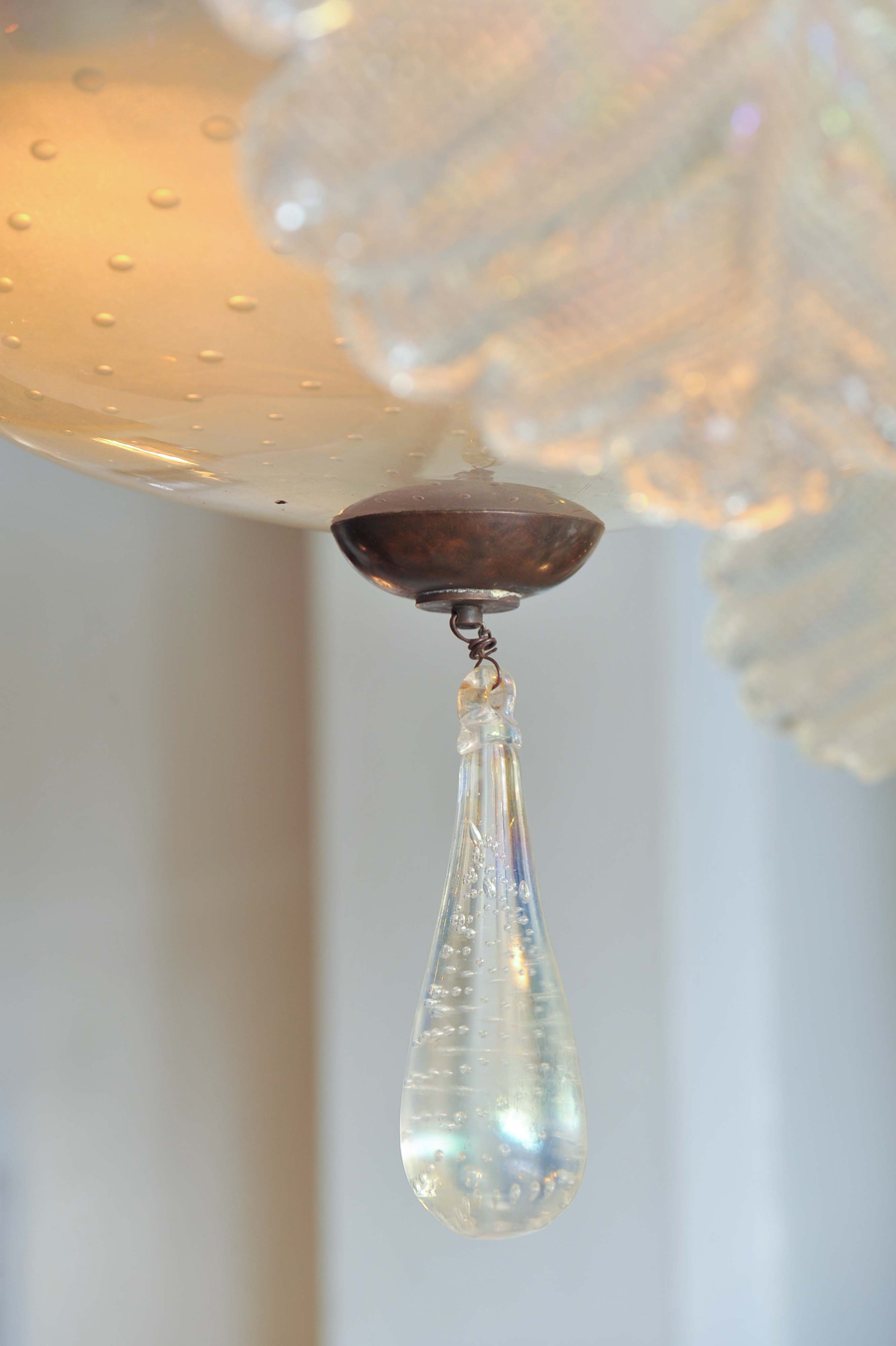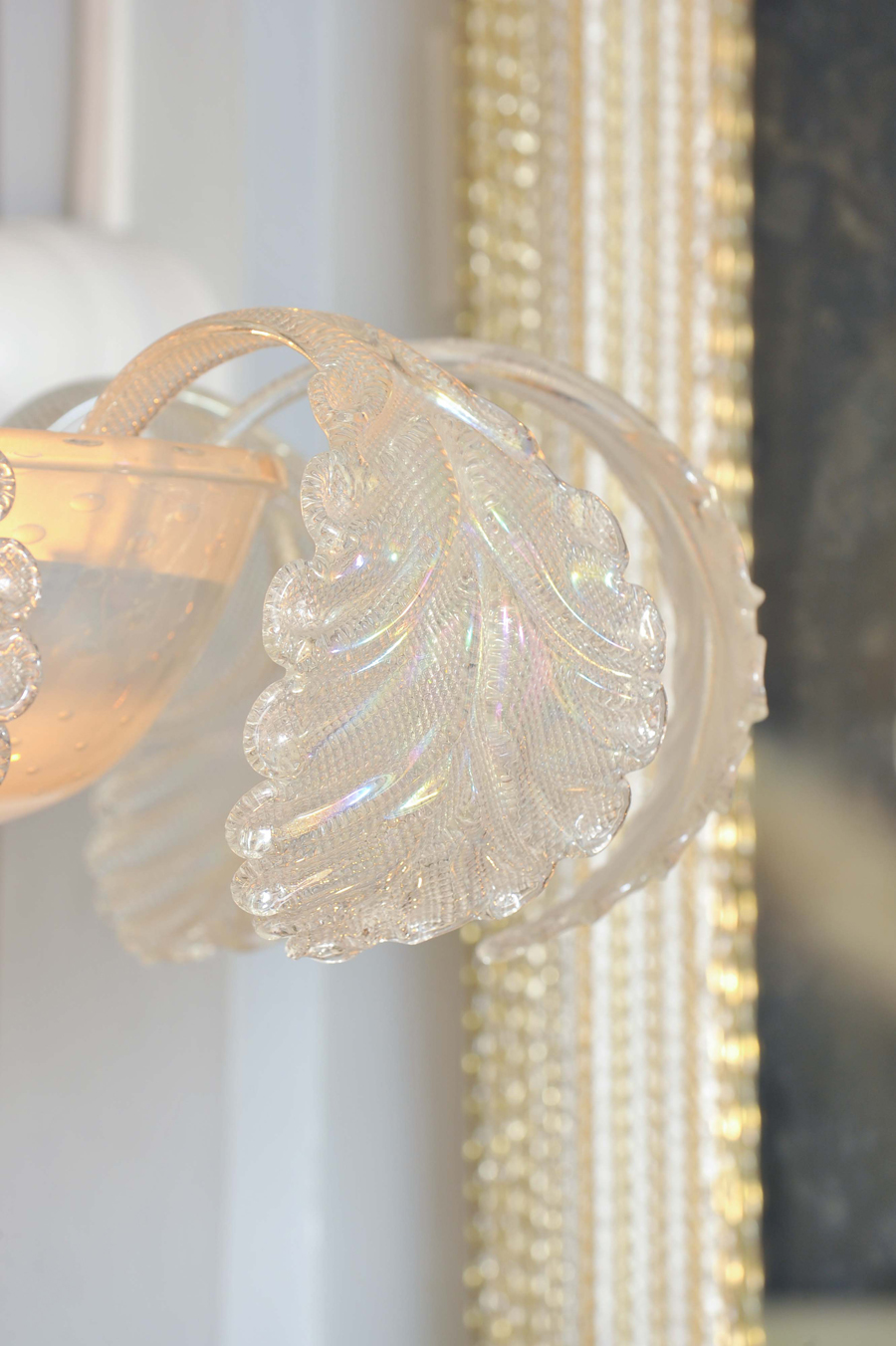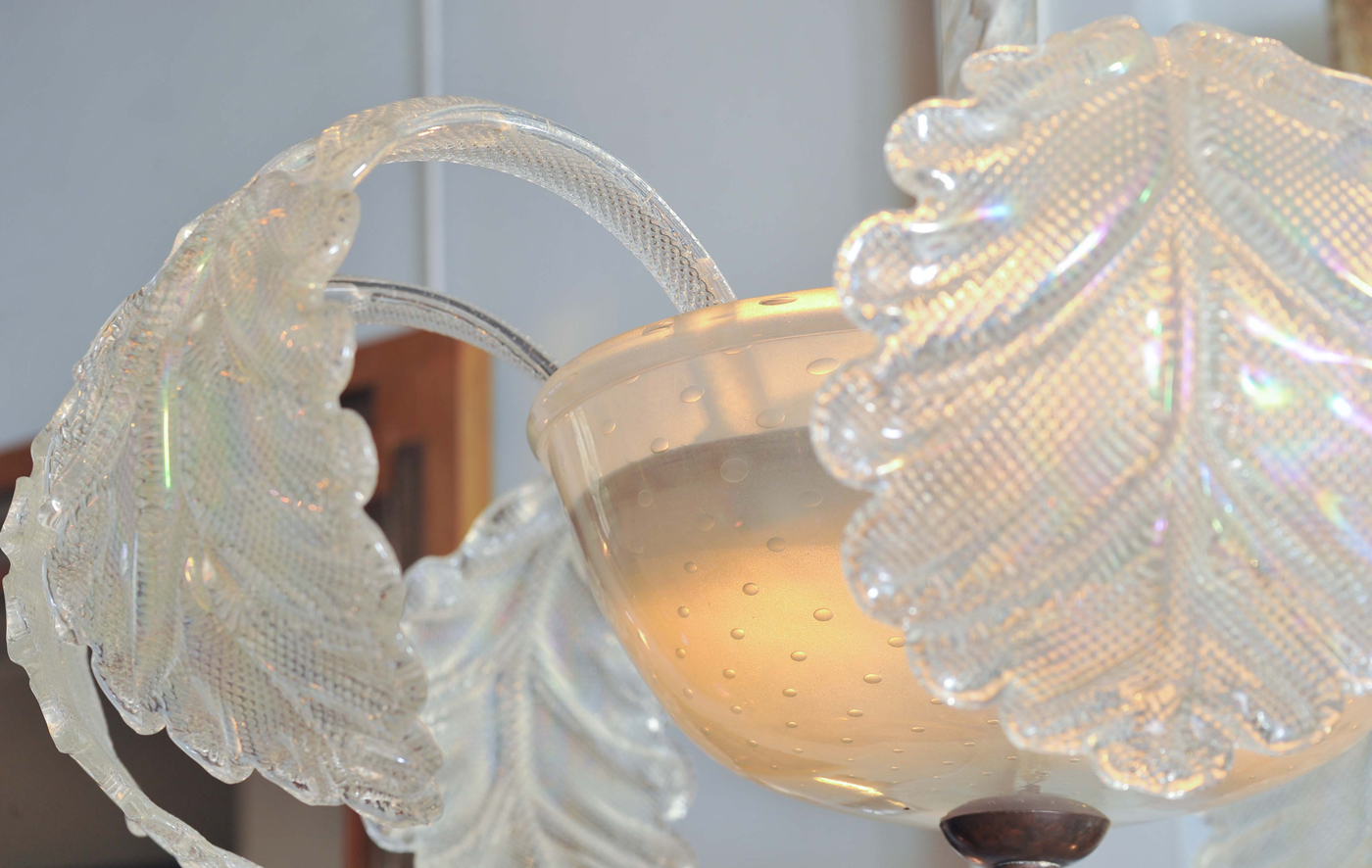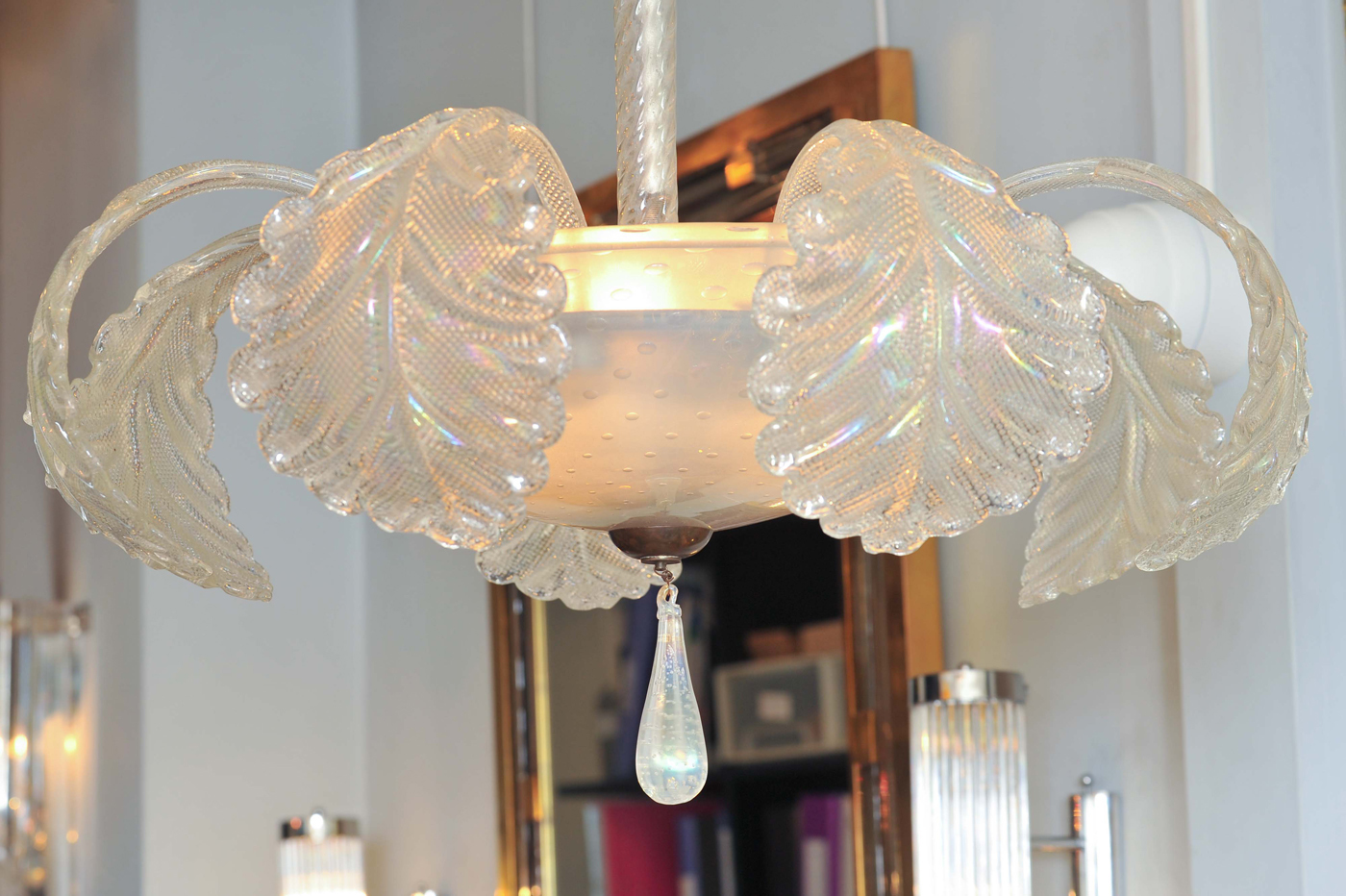 1950s chandelier by Barovier e Toso
LC580

110cm drop x 65cm diam.
Delicate Murano glass chandelier with 'leaf' motifs springing from a glass basin, held by a 'rope twist' glass support, and finished off by an elegant glass droplet.

Barovier and Toso was formed in 1936 with the merging of two glasshouses - Vetreria Artistica Barovier and Ferro Toso. The company became known for some of the finest Murano glass works of the 20th Century.
This item has now been sold
1950s chandelier by Barovier e Toso

LC580
Enquire
Save to favourites
Print page