Handsome Victorian cranberry glass jug, circa 1870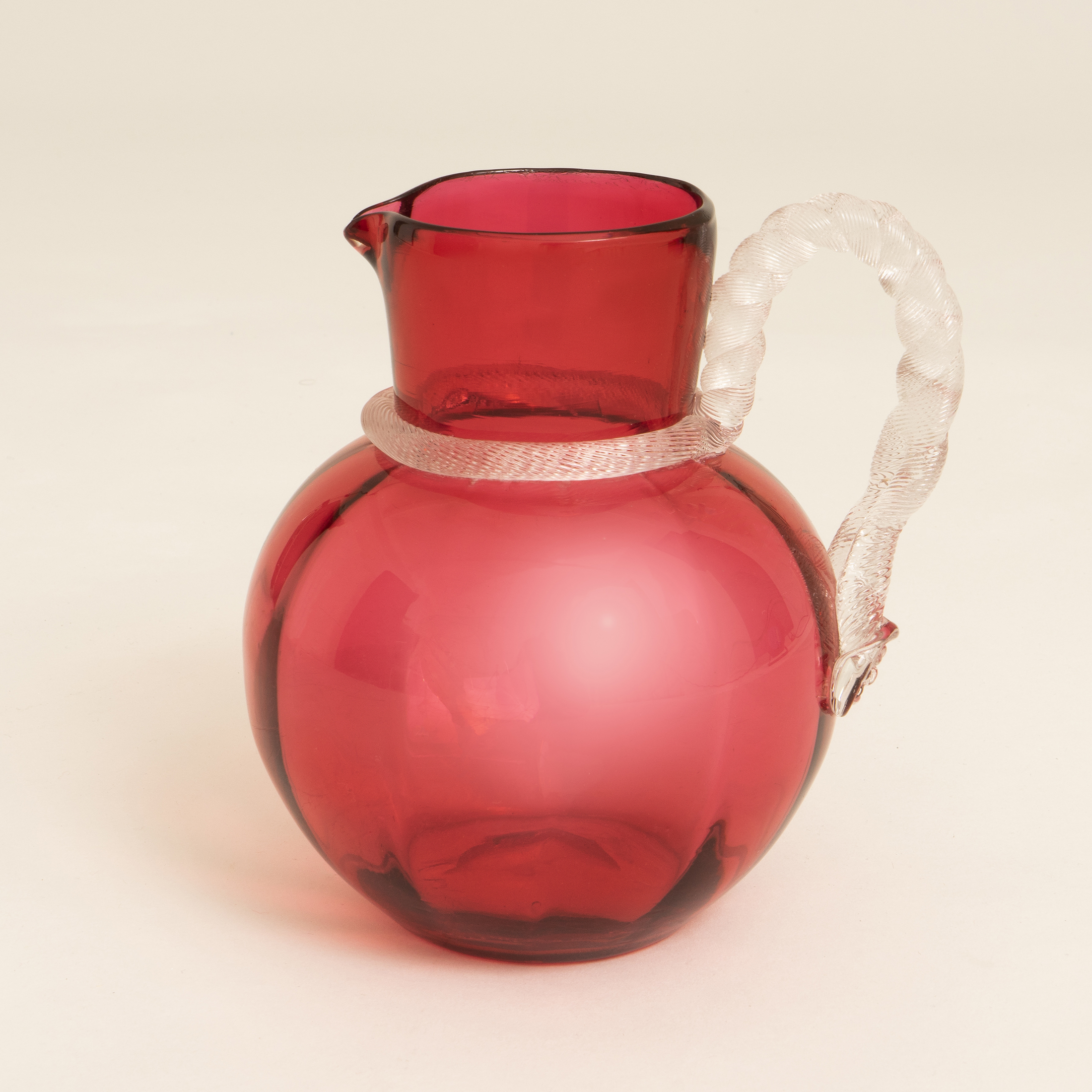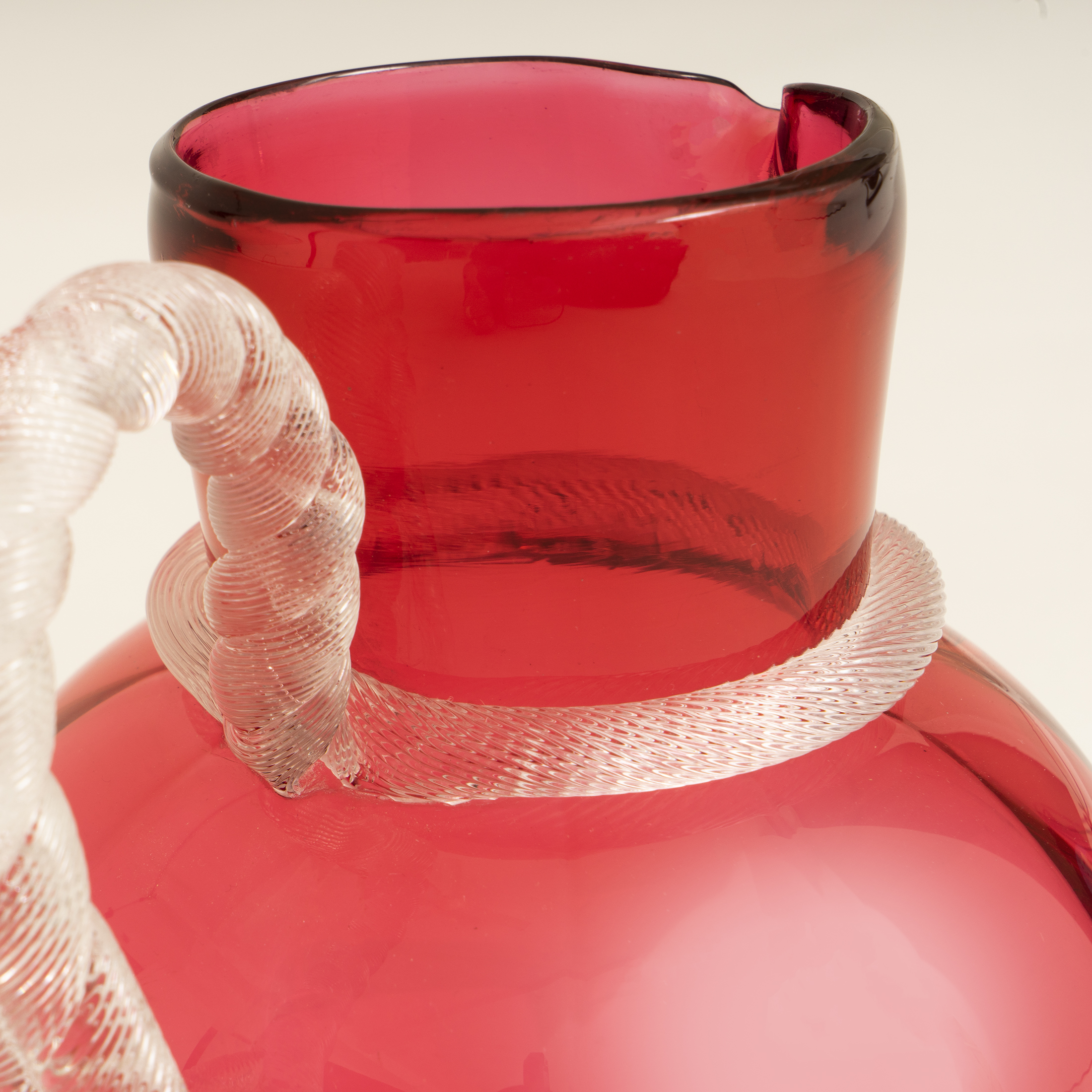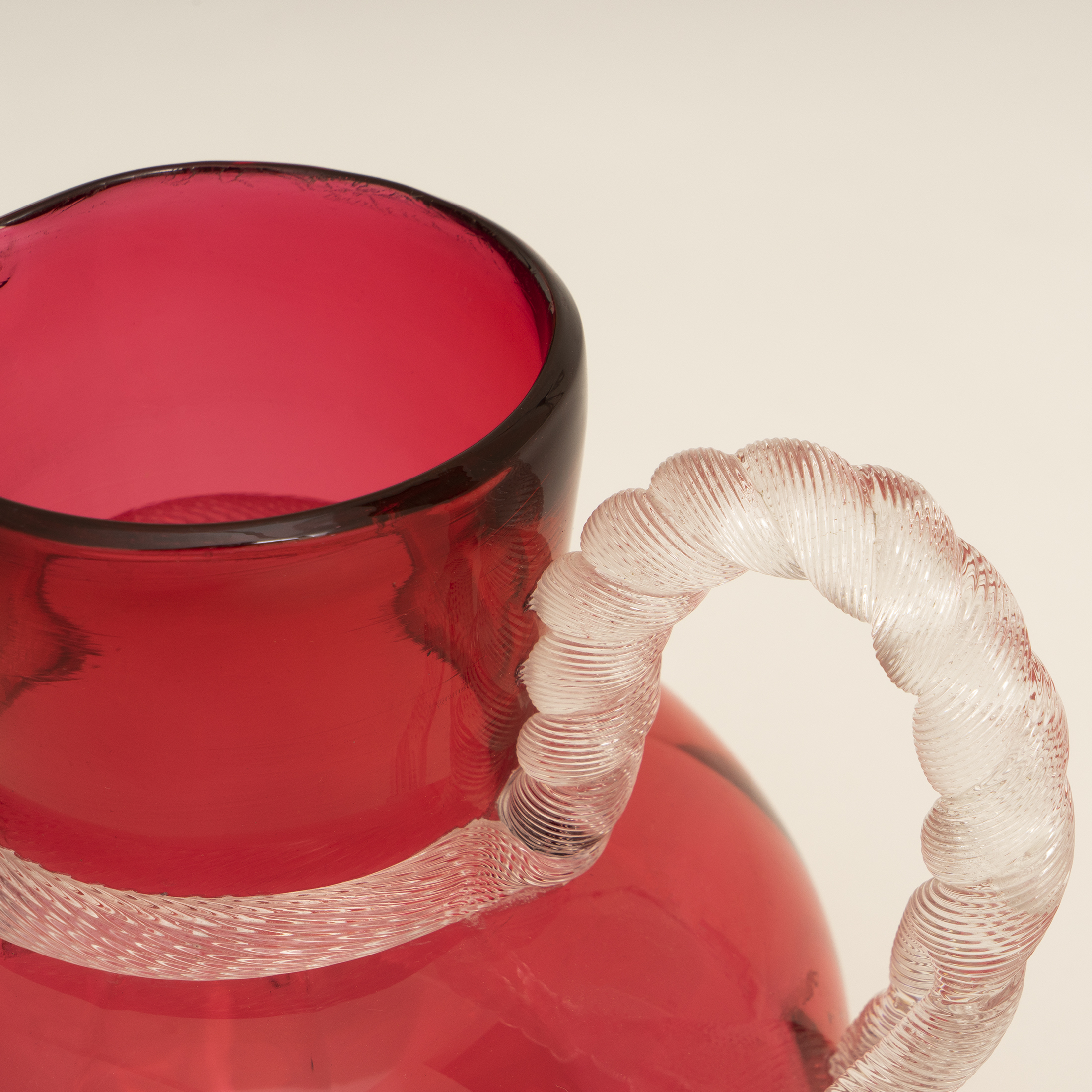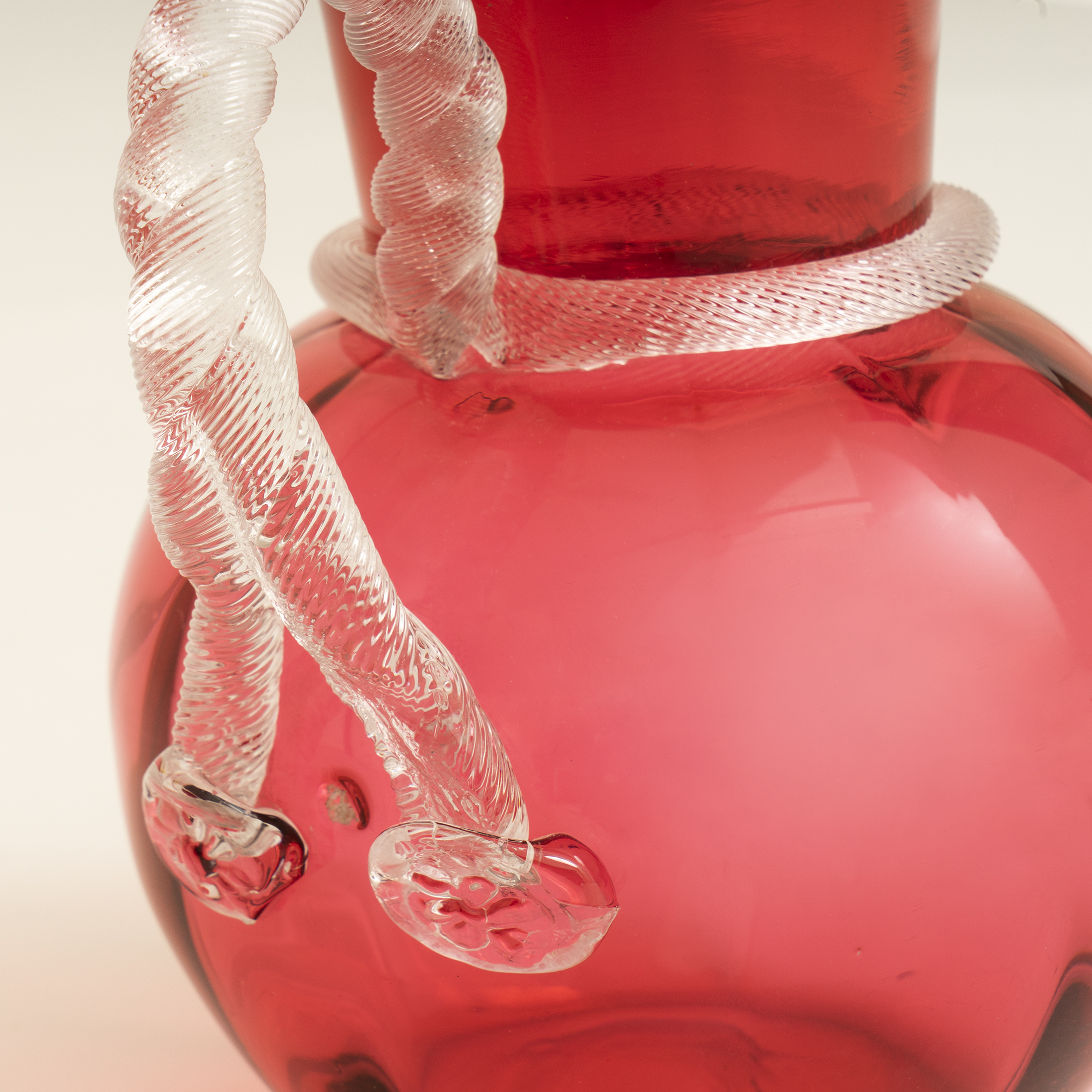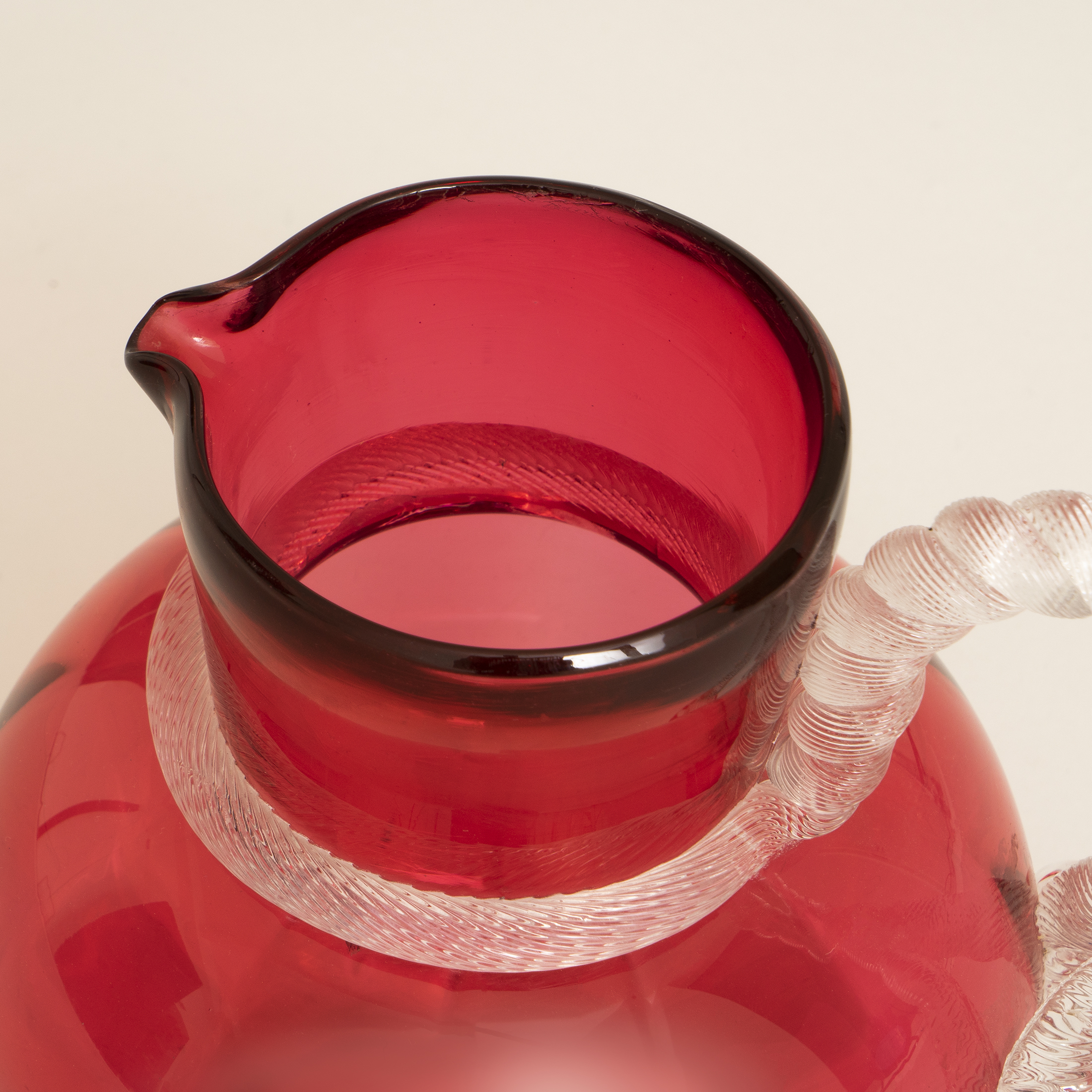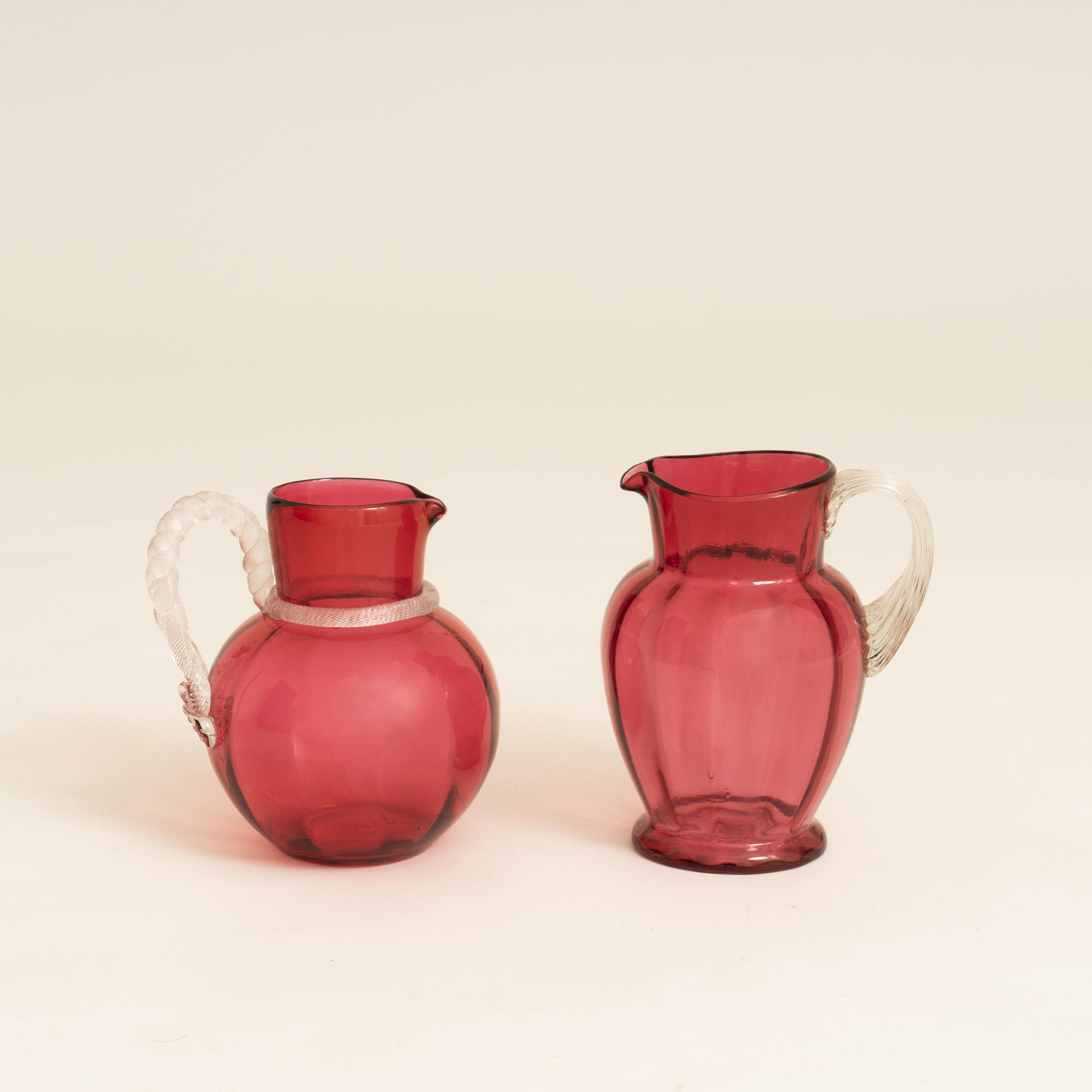 Handsome Victorian cranberry glass jug, circa 1870
AMV1160

18.5cm high x 17cm wide (19cm including the handle)
This generous wide ribbed circular jug is adorned with a decorative clear ribbed handle that coils, snake-like
into a delicately ribbed clear glass necklace around the jug.

Shades of cranberry glass mostly manufactured in the early 19th century in Victorian England vary from pink to burgundy.
This jug is a particularly rich cranberry colour.

Handsome Victorian cranberry glass jug, circa 1870

AMV1160
Enquire
Save to favourites
Print page