Large Italian amber 'Claridges' chandelier in the style of Venini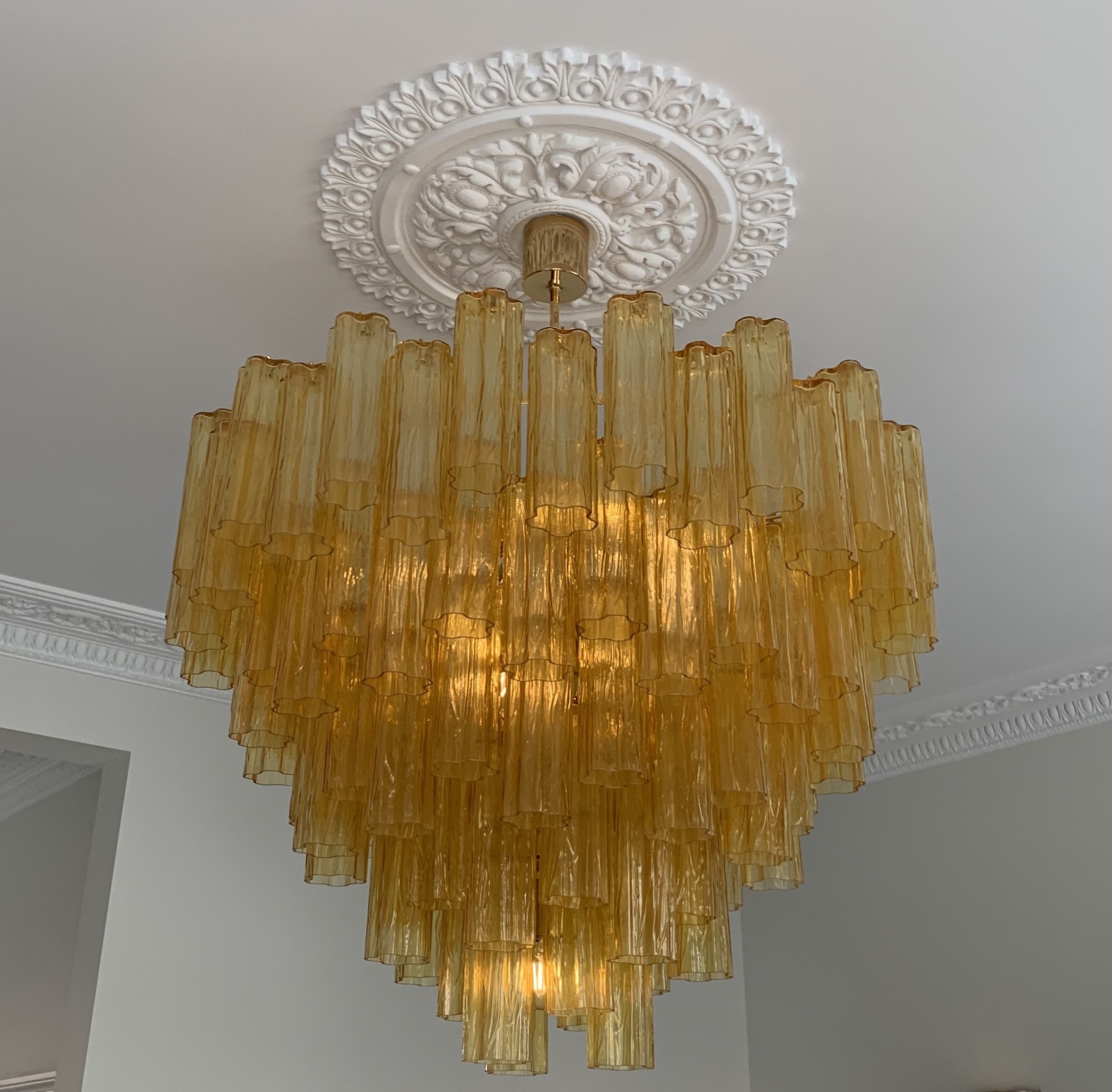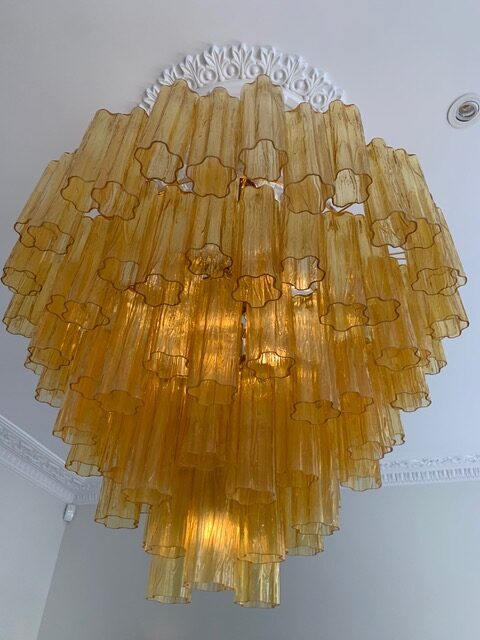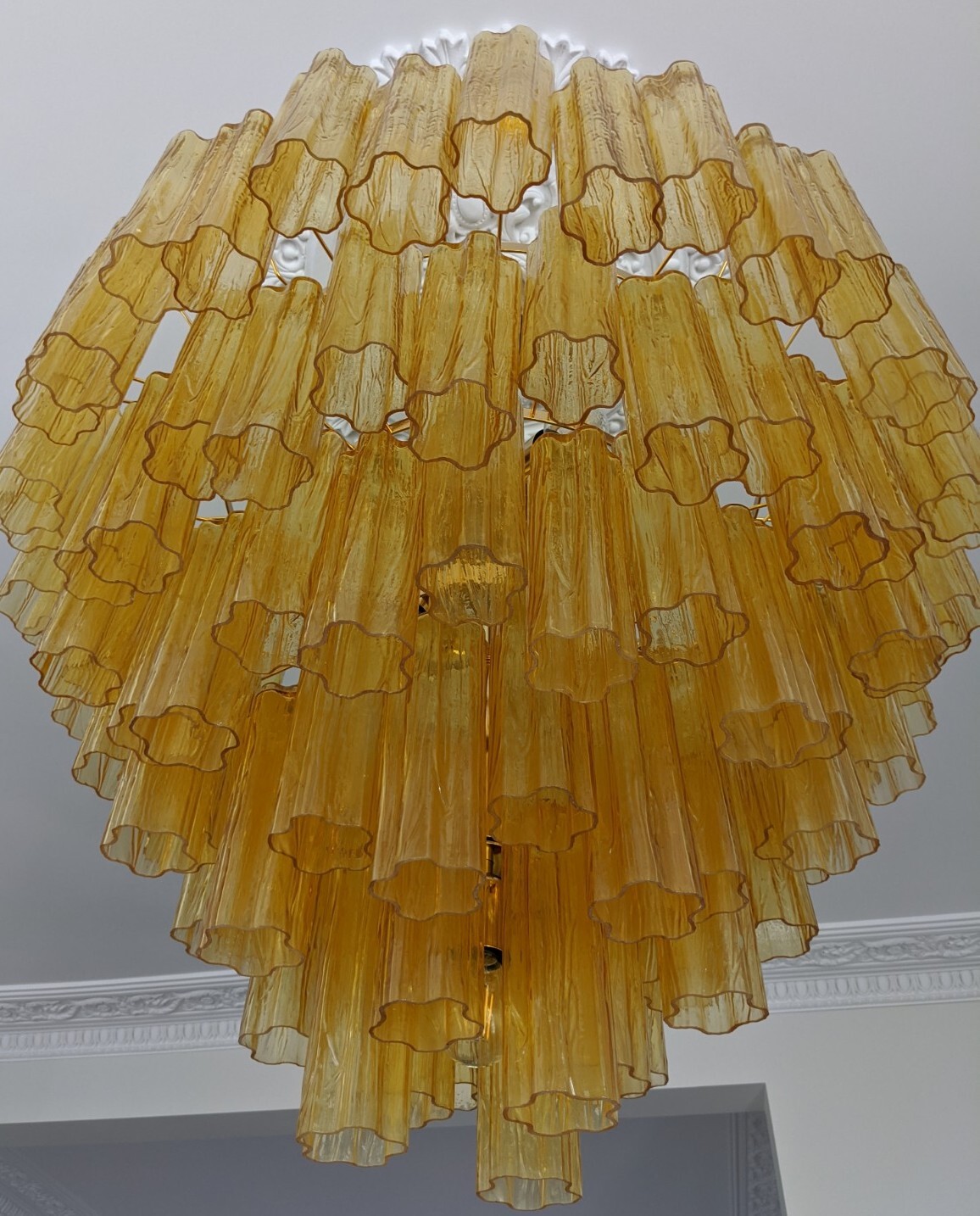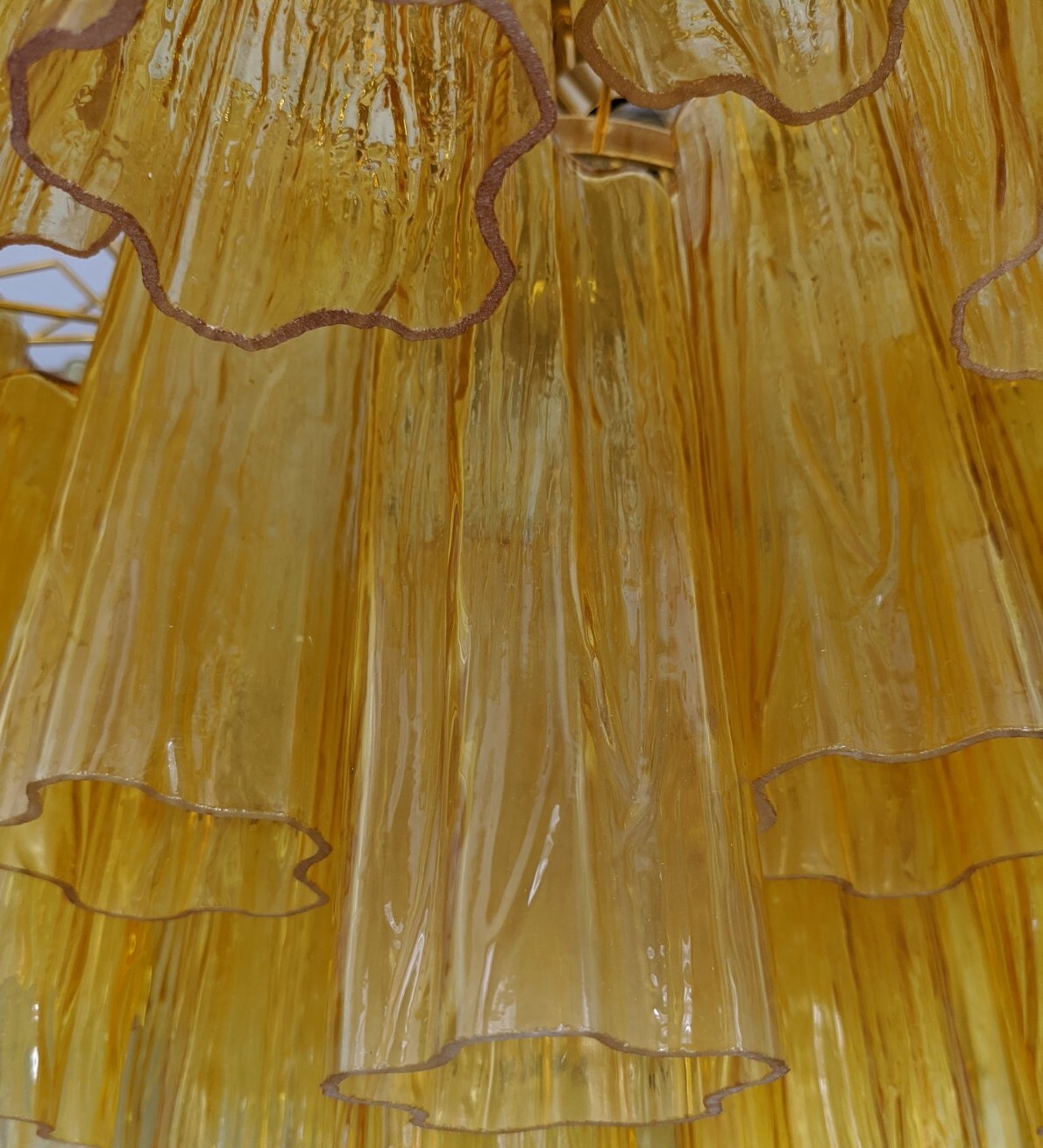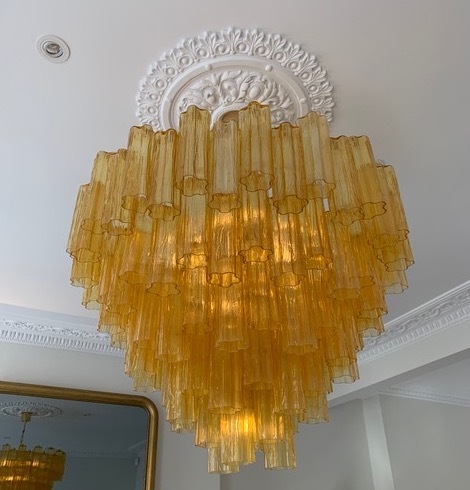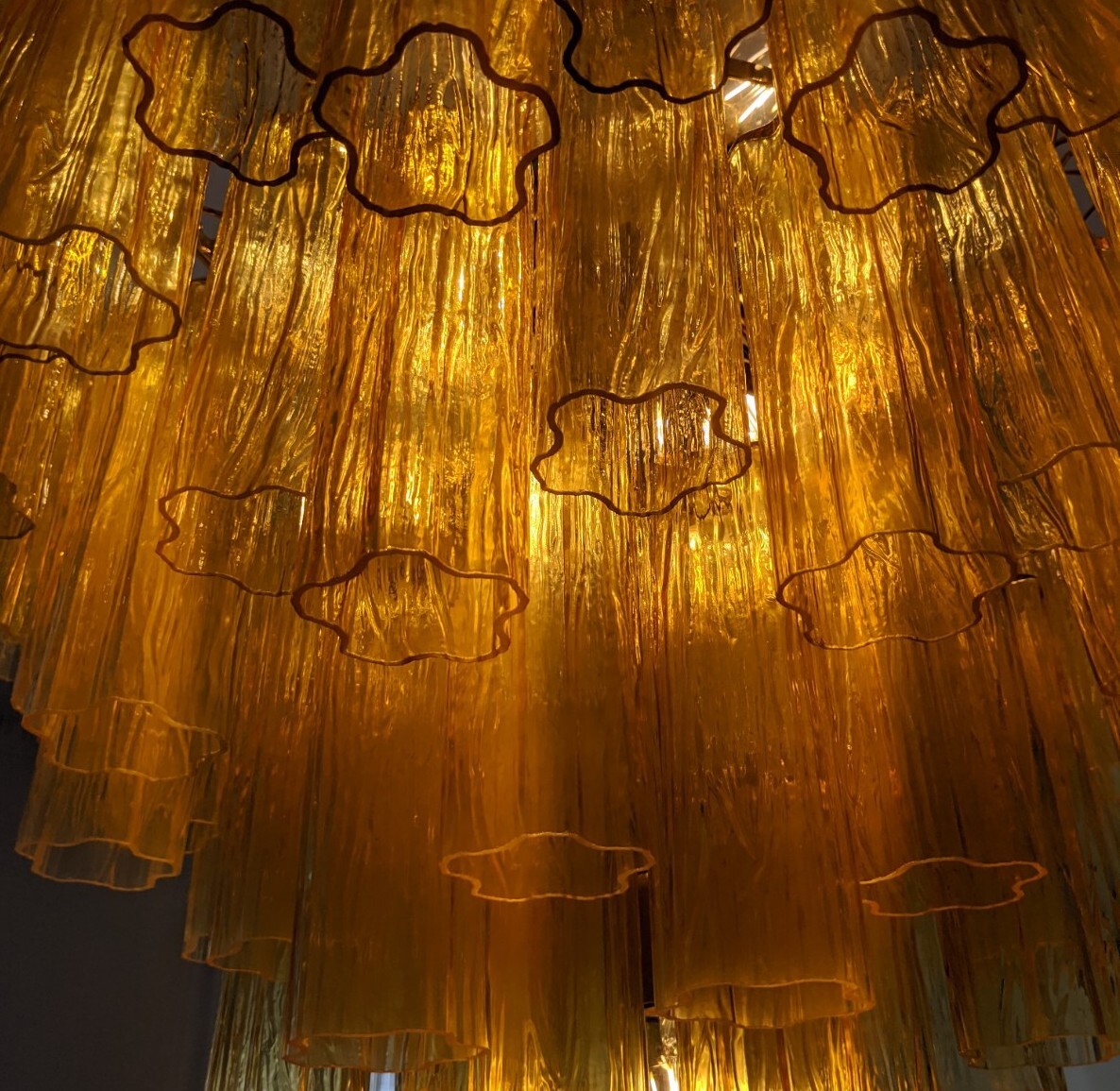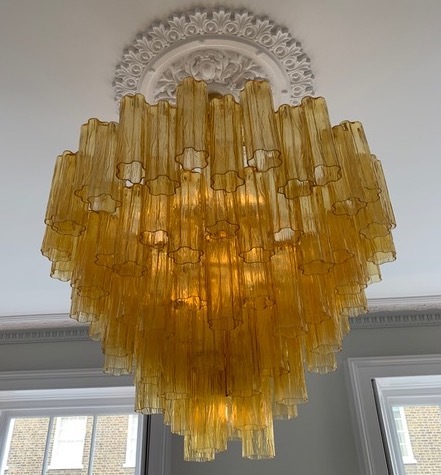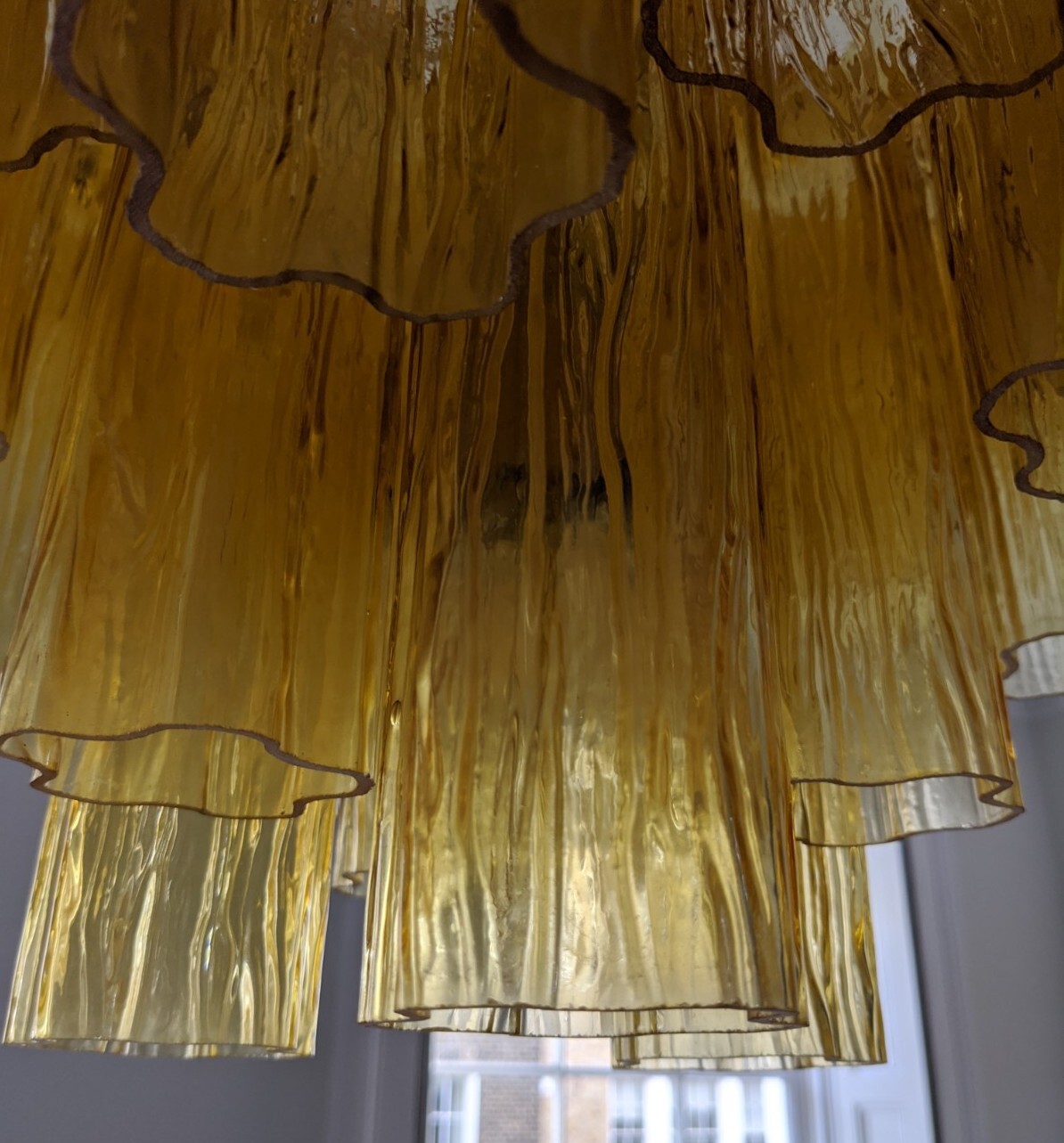 Large Italian amber 'Claridges' chandelier in the style of Venini
LC1159

90cm diameter x 70cm drop
Spectacular, multi-tiered chandelier composed of a series of delicate amber glass drops with undulating sections, producing a wonderfully rich and mellow light.
Frame can be ordered in chrome or gold. Glass drops are also available in clear and rich pink.
Available in the following sizes :
50cm diam. x 45cm drop. 5 lightbulbs. Weight 18 kg
60cm diam. x 50cm drop. 7 lightbulbs. Weight 25 kg
75cm diam. x 60cm drop. 10 lightbulbs. Weight 40 kg
90cm diam. x 70cm drop. 13 lightbulbs. Weight 60 kg (as shown)


4 week lead-time if not in stock.
Large Italian amber 'Claridges' chandelier in the style of Venini

LC1159
Enquire
Save to favourites
Print page