Mirrored dressing-table by Comte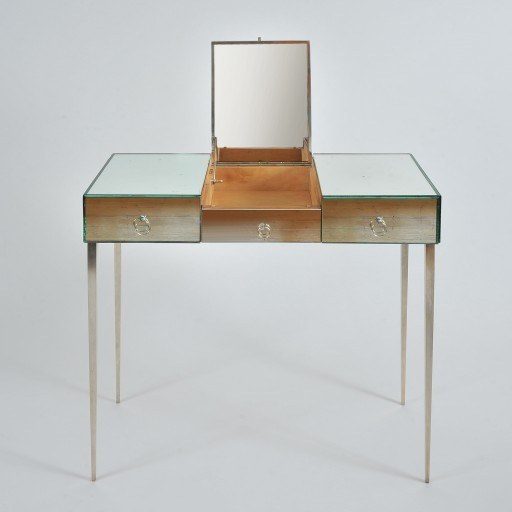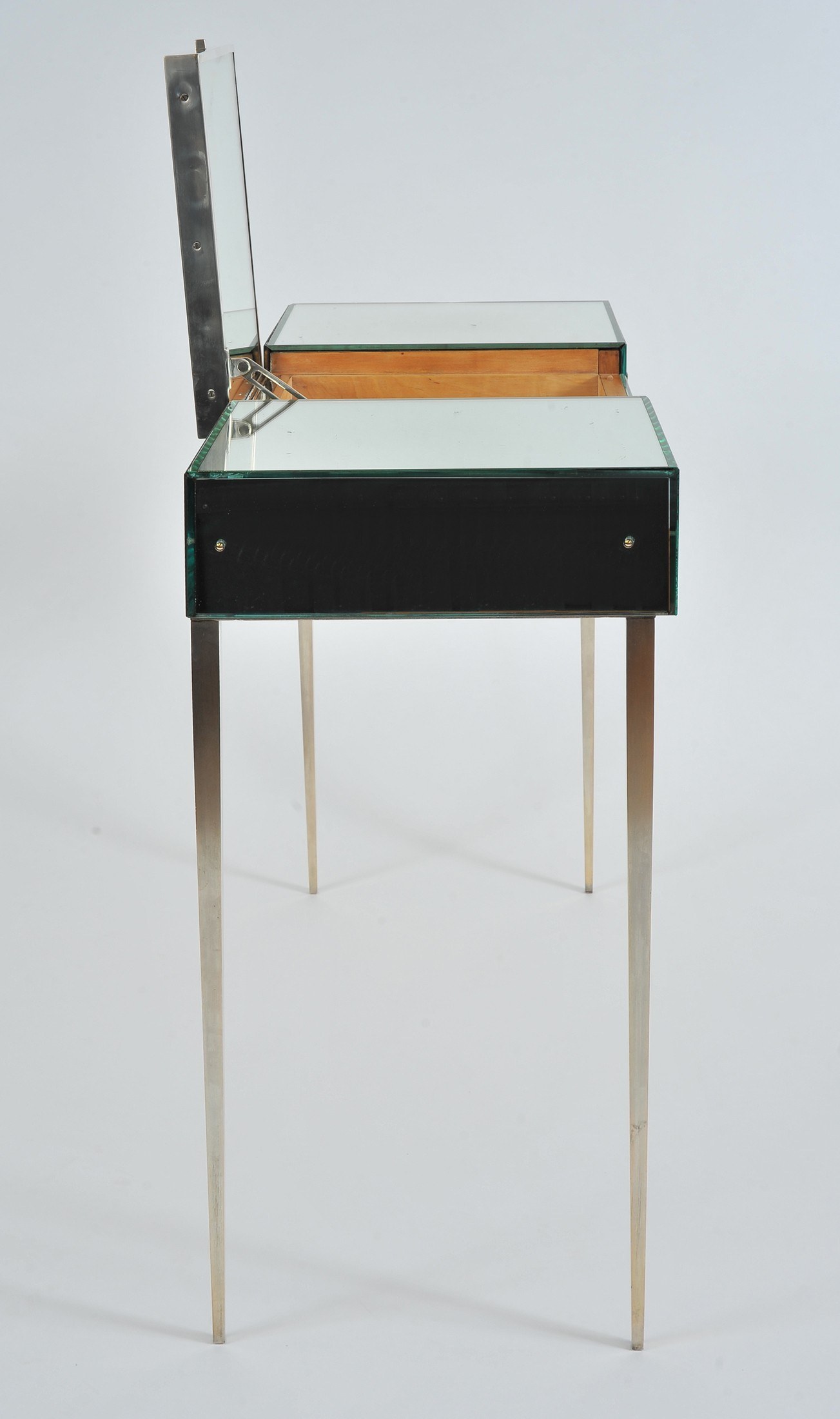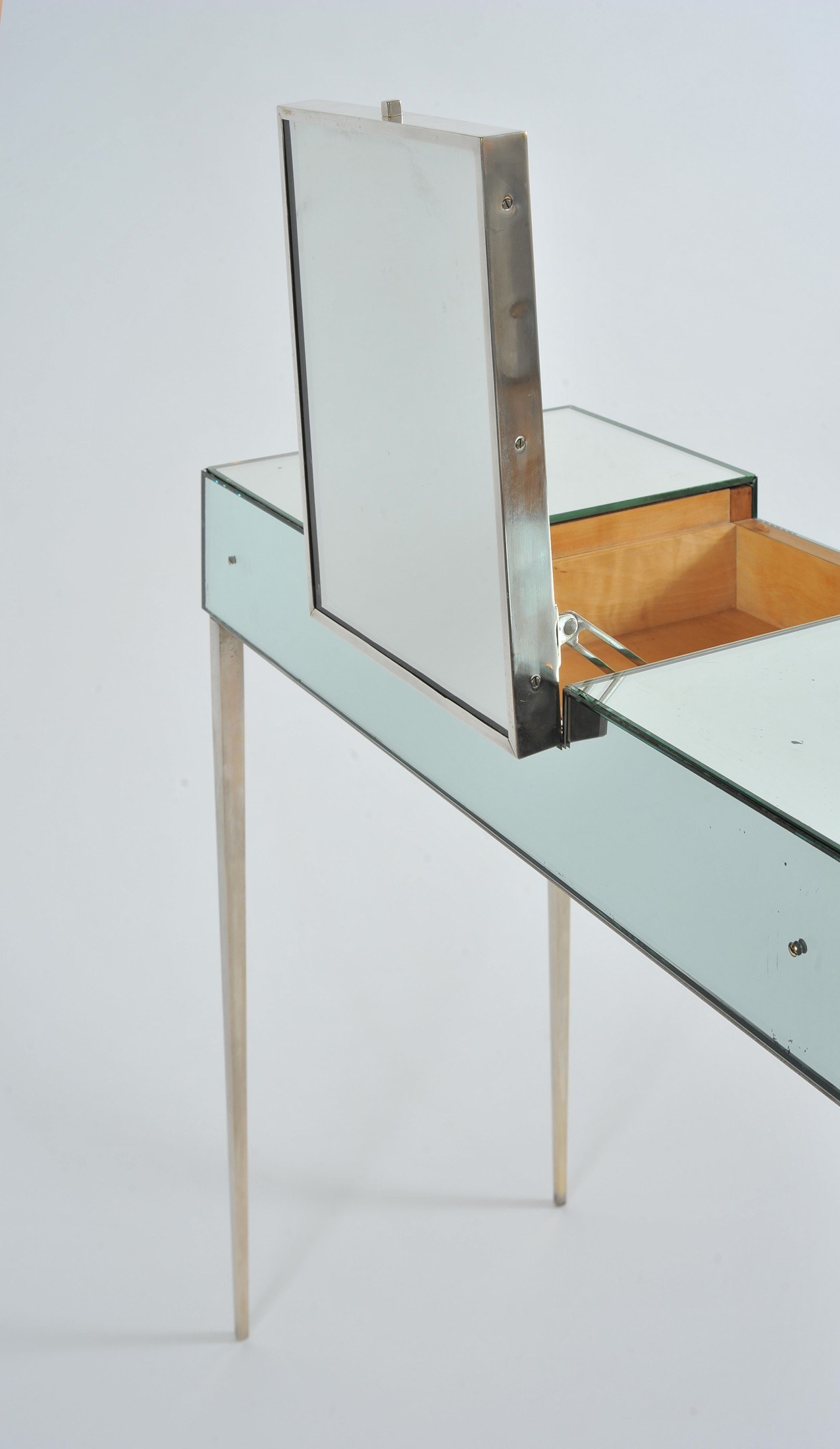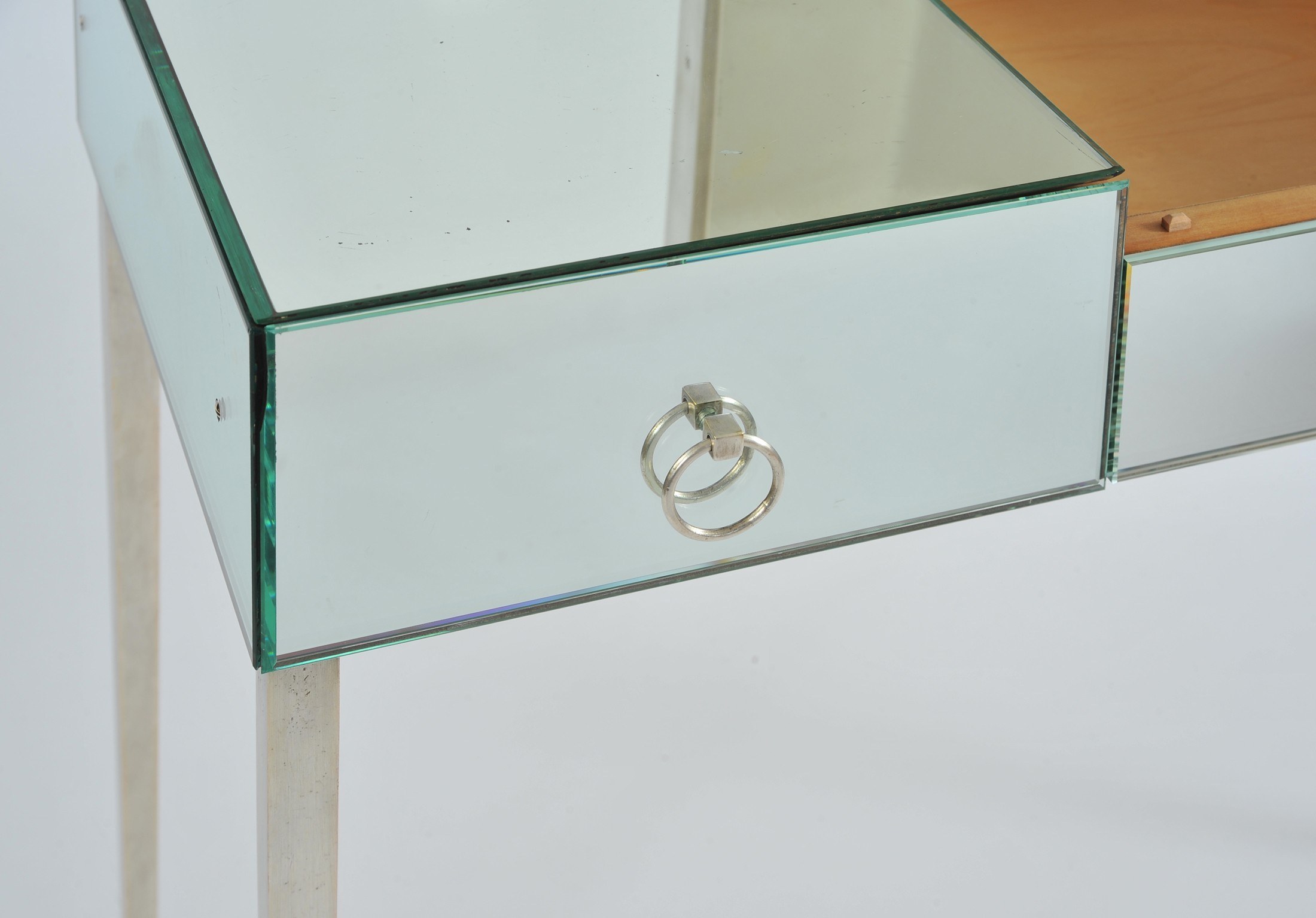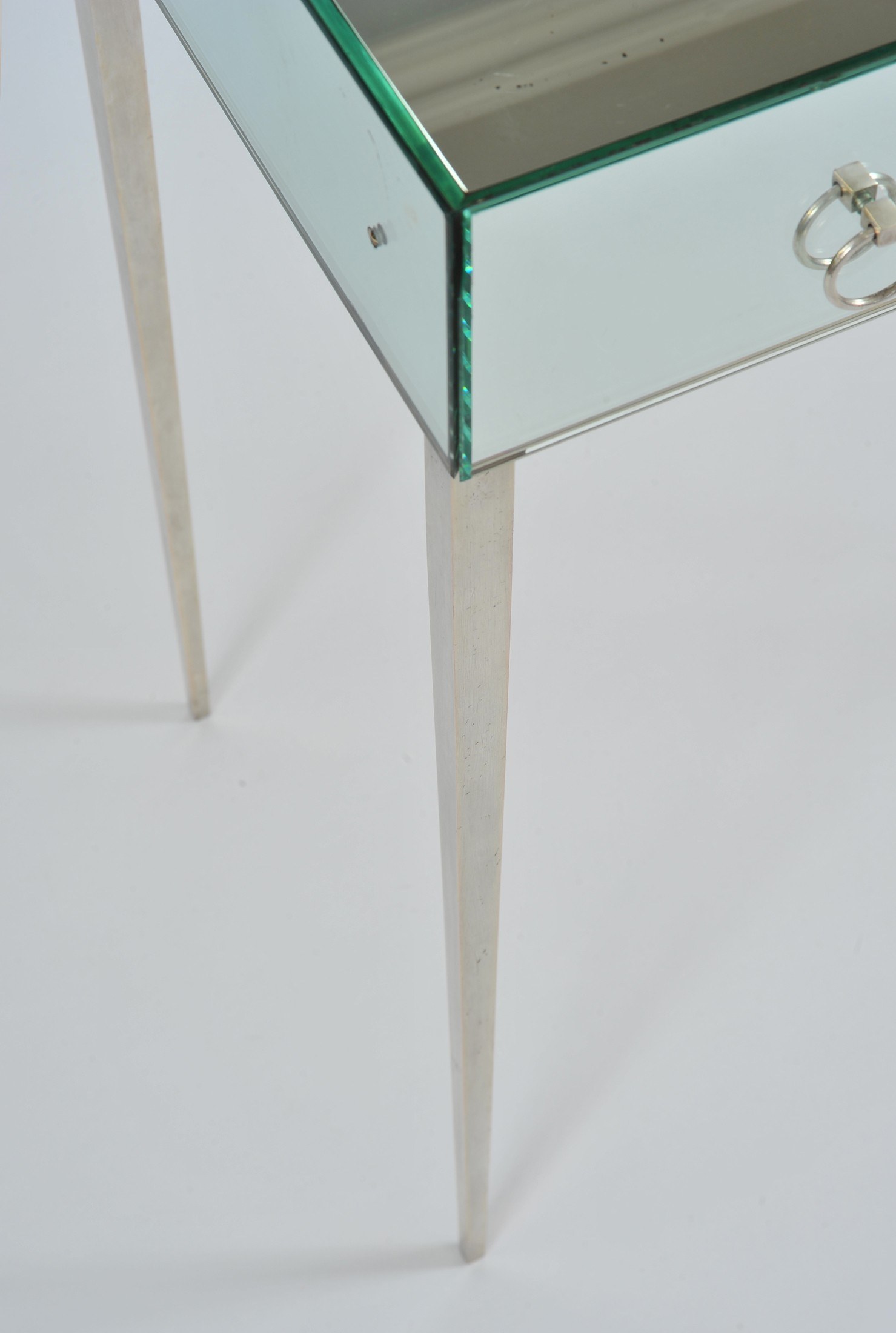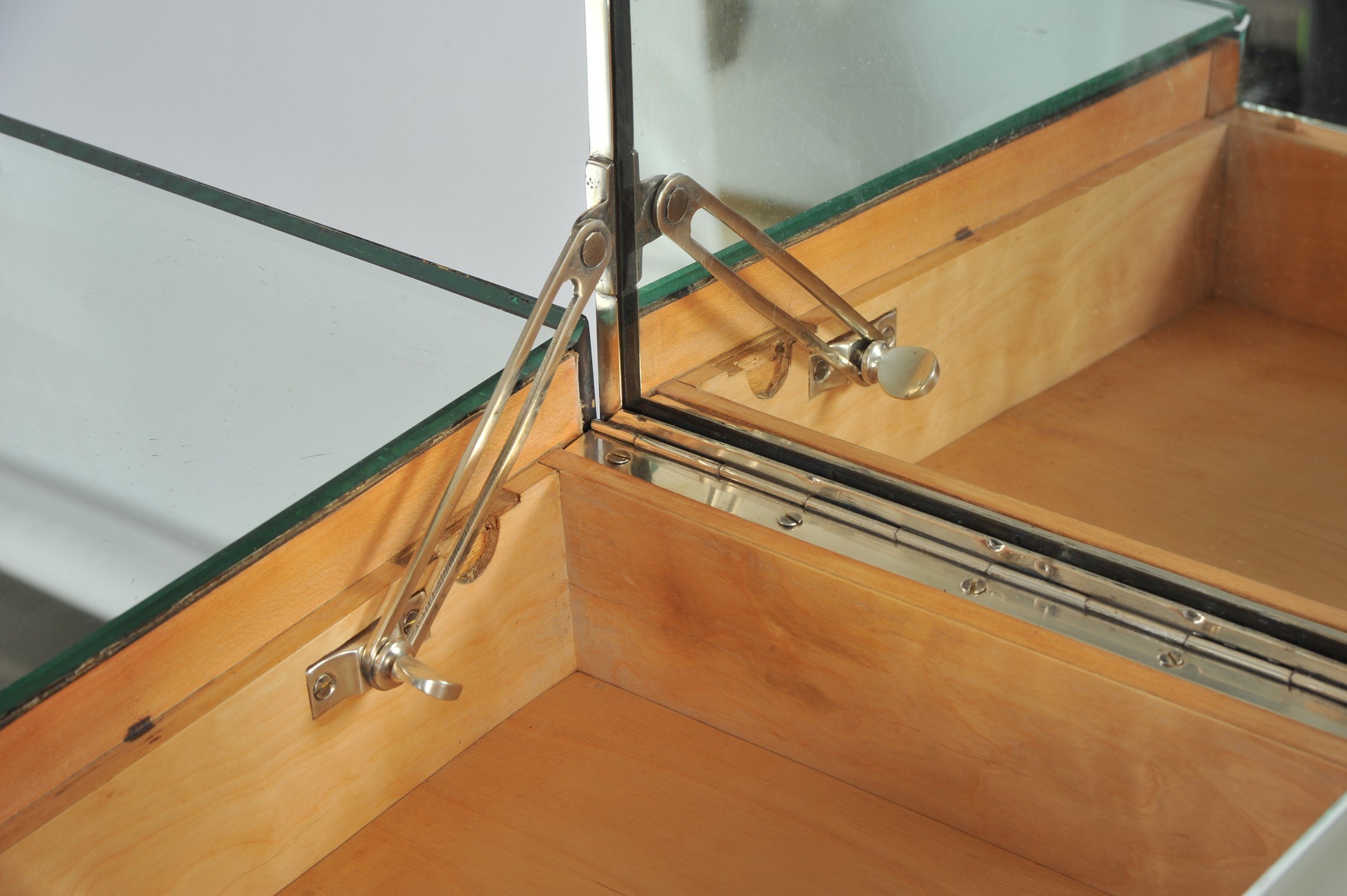 Mirrored dressing-table by Comte
FD684

75.5cm High (109cm with raised mirror) x 84cm Wide x 37cm Deep
This limed oak and iron dressing-table/desk is a successful interpretation of a Jean-Michel desk design by Comte, the Argentine company he chose for the reproduction of his designs, from 1931 to 1941. The iron construction of the base makes it possible to keep the legs to a minimum.

Provenance: Private Collection, Buenos Aires, Argentina.Published: pp.234, "The Stylemakers, Minimalism and Classic Modernism 1915–1945" by Mo Amelia Teitelbaum.
Authenticated by the Jean-Michel Frank Committee.

This item has now been sold
Mirrored dressing-table by Comte

FD684
Enquire
Save to favourites
Print page