A rare and monumental pair of oval 1940's Italian chandeliers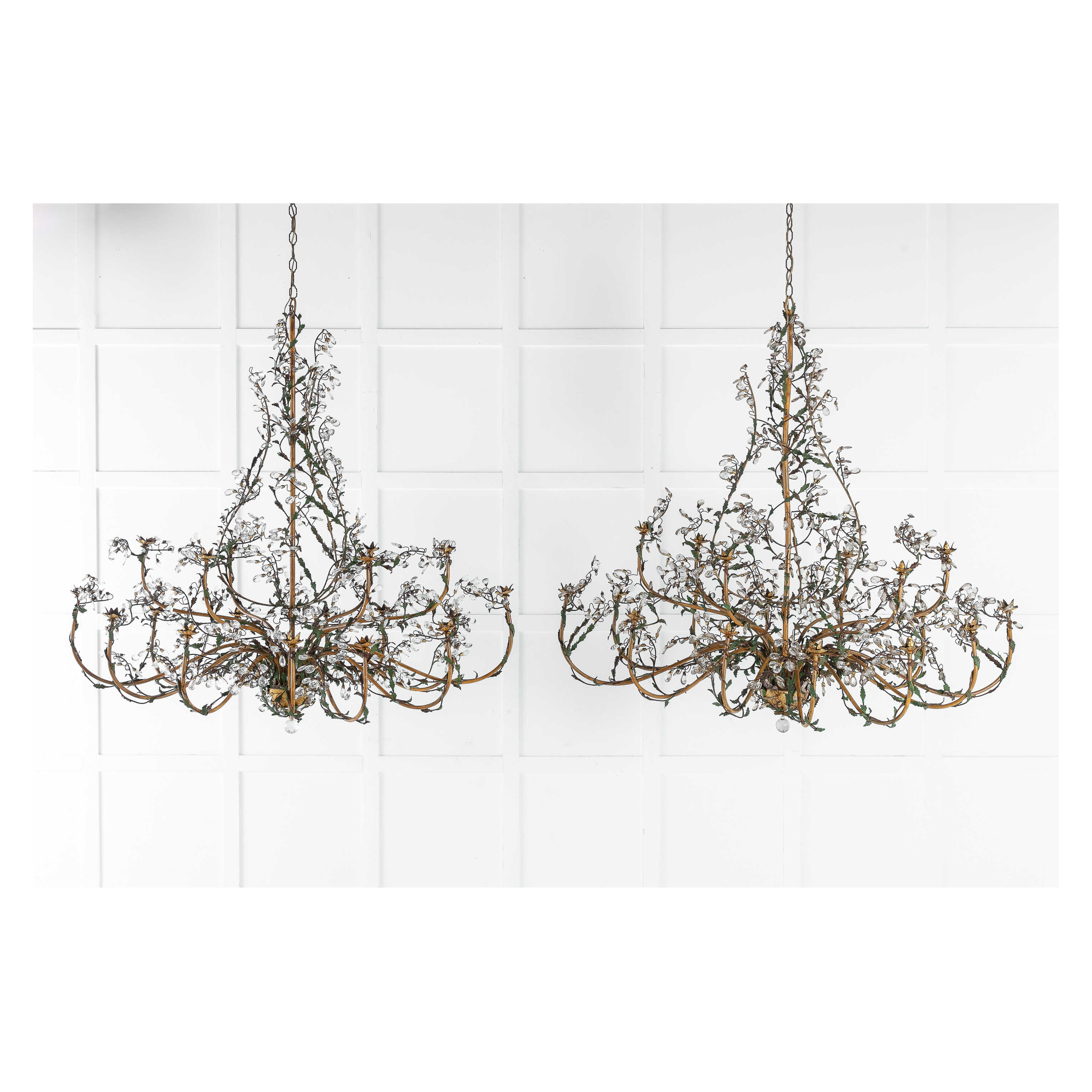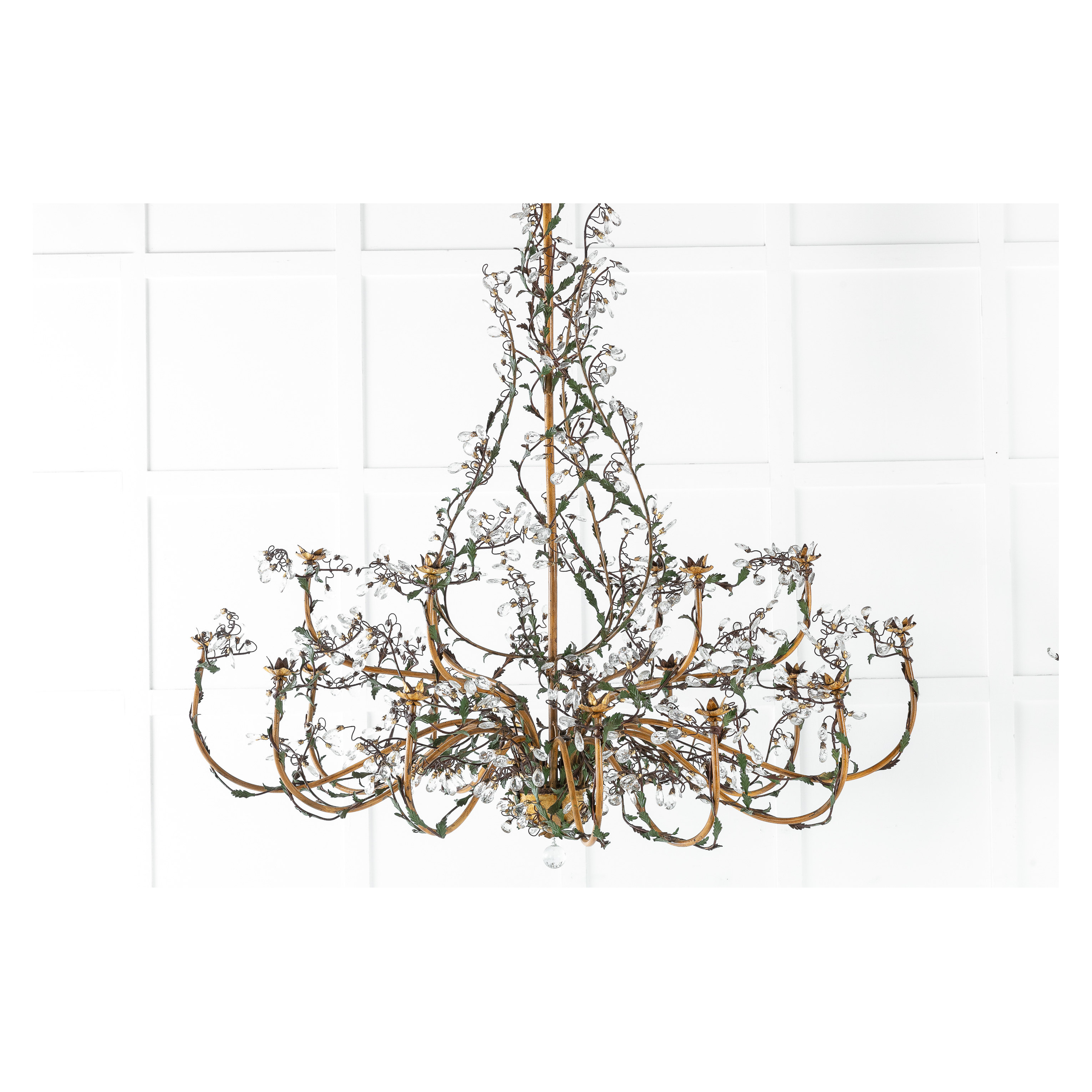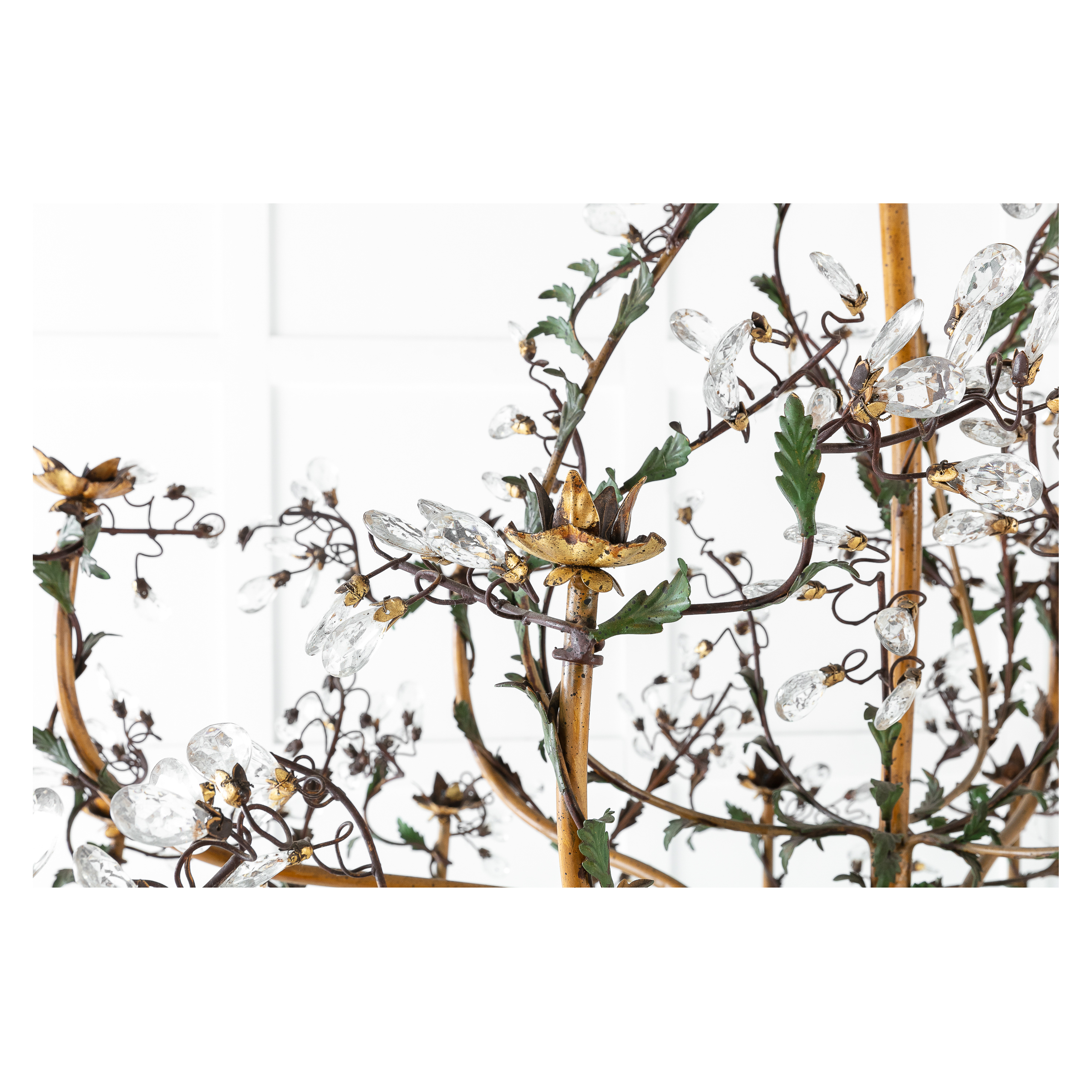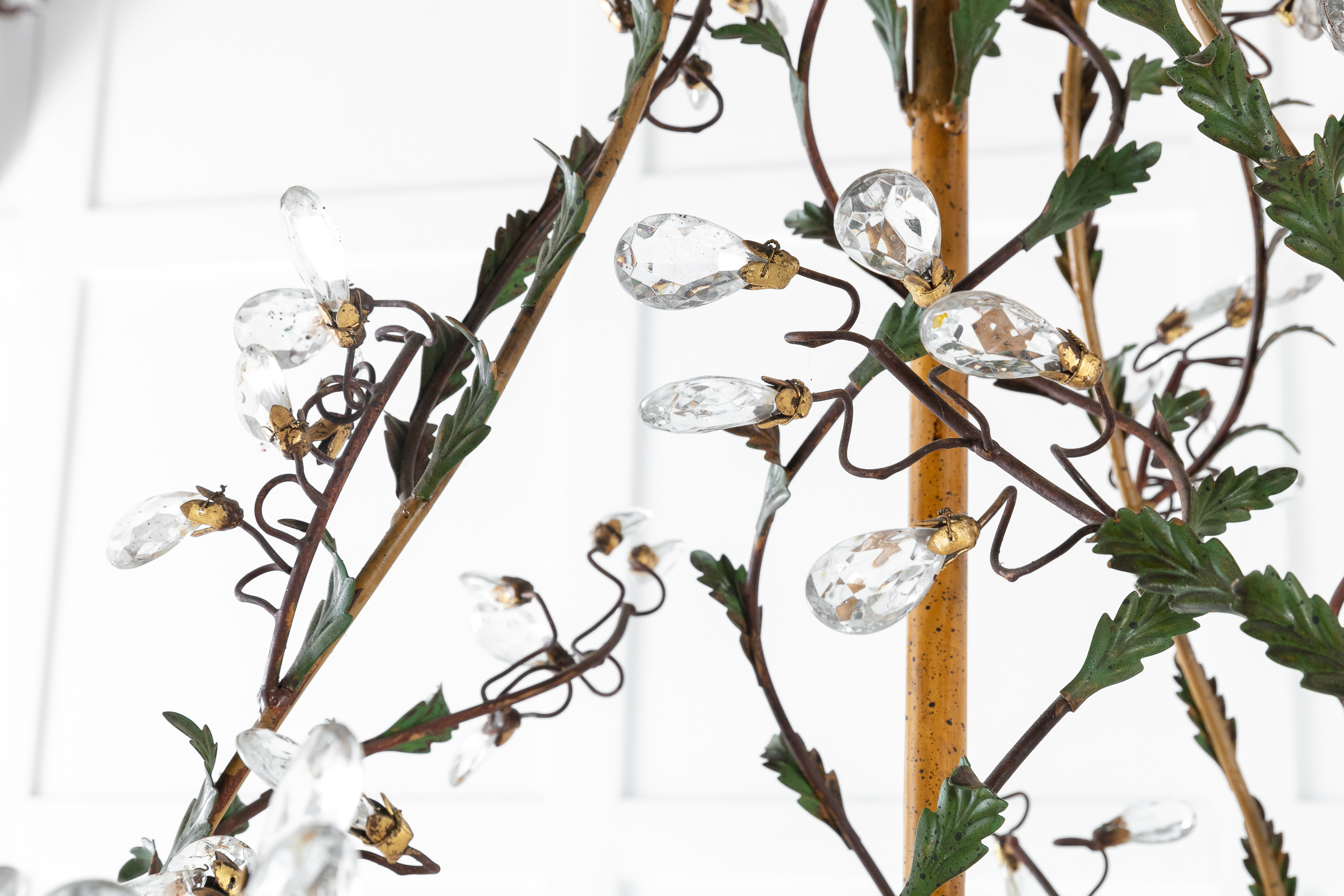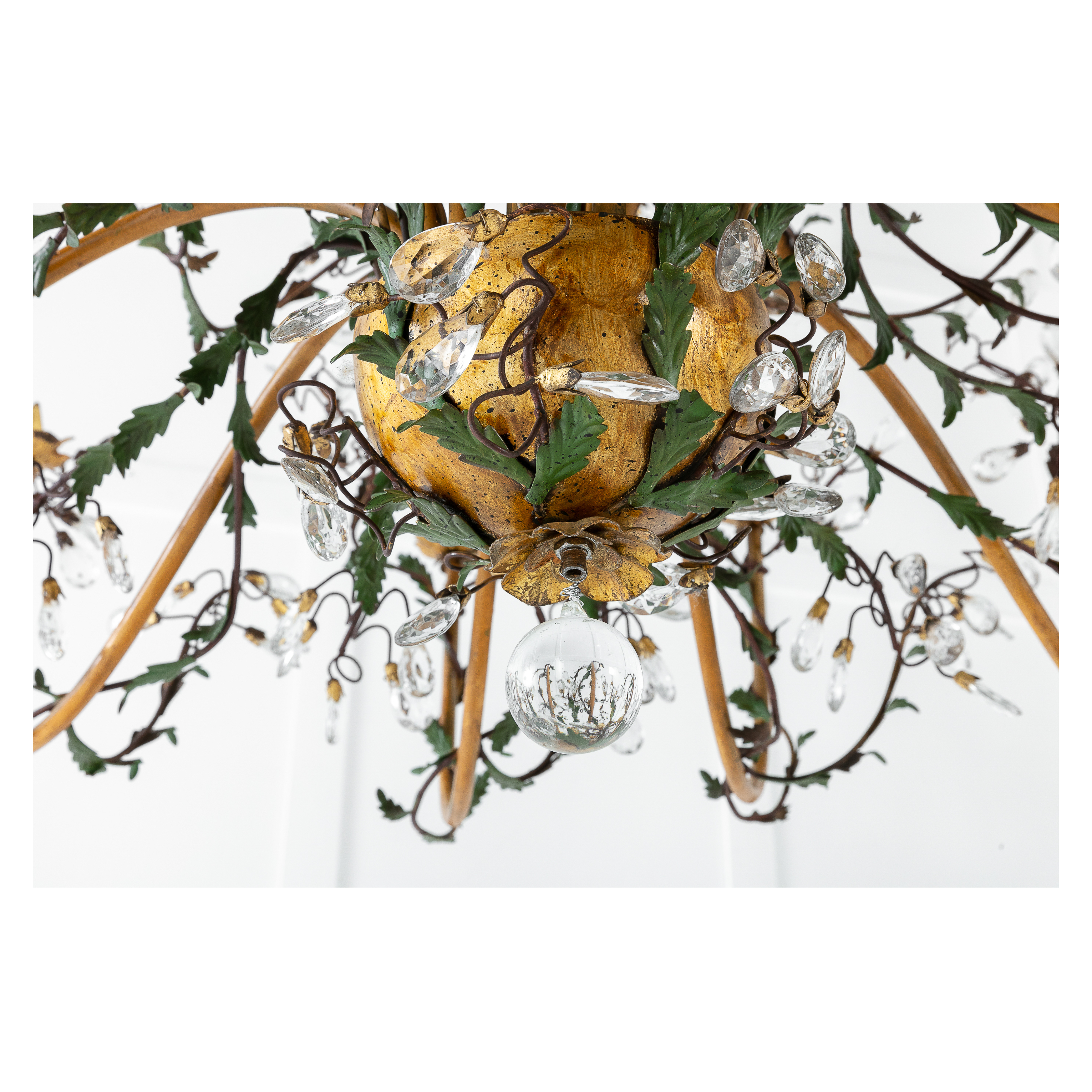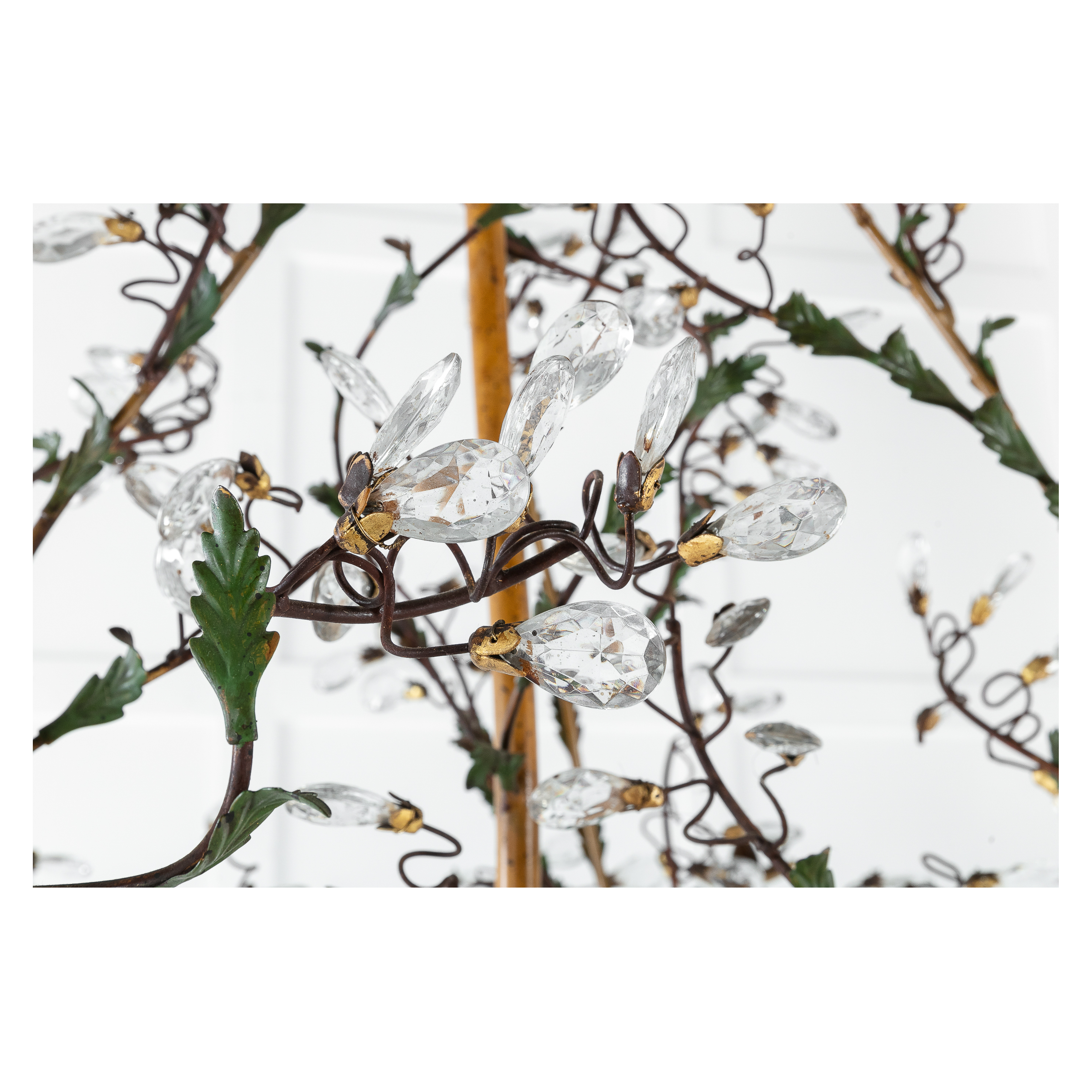 A rare and monumental pair of oval 1940's Italian chandeliers
LC1193

143cm high x 153cm wide x 116cm deep each piece
This amazing pair of chandeliers is both beautifully delicate and hugely impressive.
Each intricate detail is a combination of fine green metal foliage with crystal drops intertwined onto a bamboo coloured frame. Each raindrop crystal is fastened by tiny gold petals and the seventeen candle holders on each piece sit in gold and green metal leaf cups. A large gold semi circle sits at the base from which hangs a round crystal ball.

The unusual oval frame of each piece makes for a particularly delicate shimmering effect.
An impressive solution for a space looking for the wow factor.

Newly electrified.
This item has now been sold
A rare and monumental pair of oval 1940's Italian chandeliers

LC1193
Enquire
Save to favourites
Print page