Syrian Mother-of-pearl chest of five drawers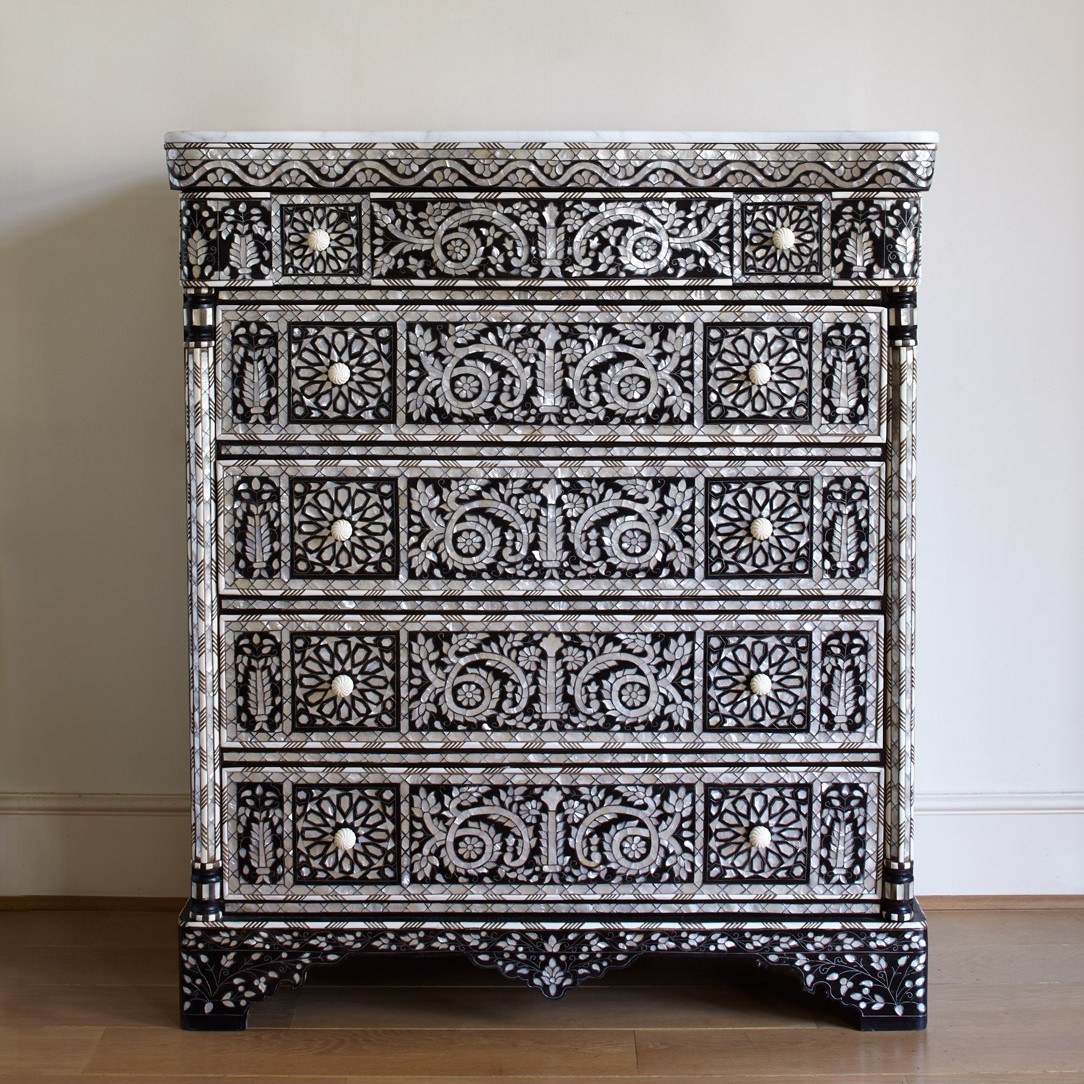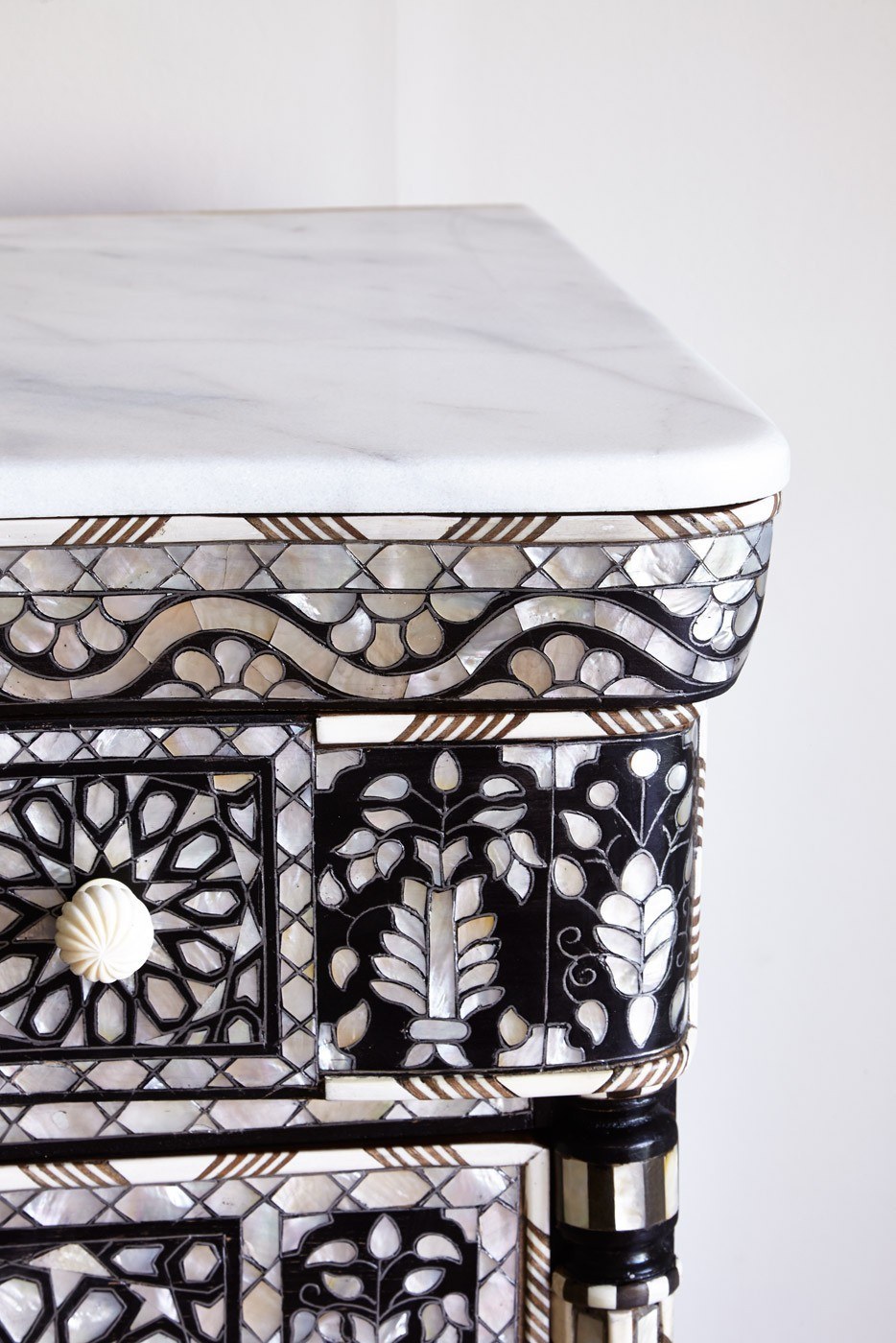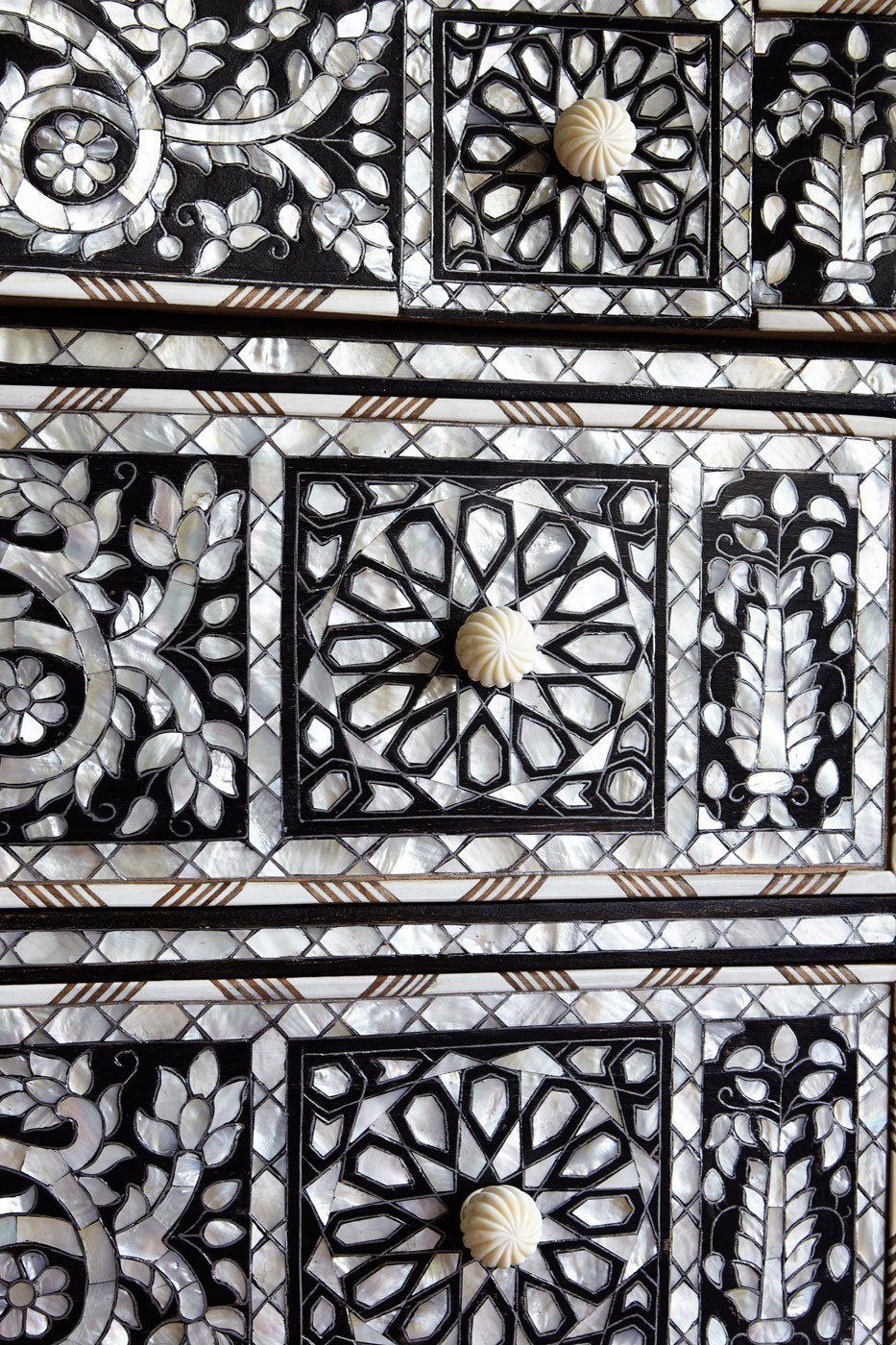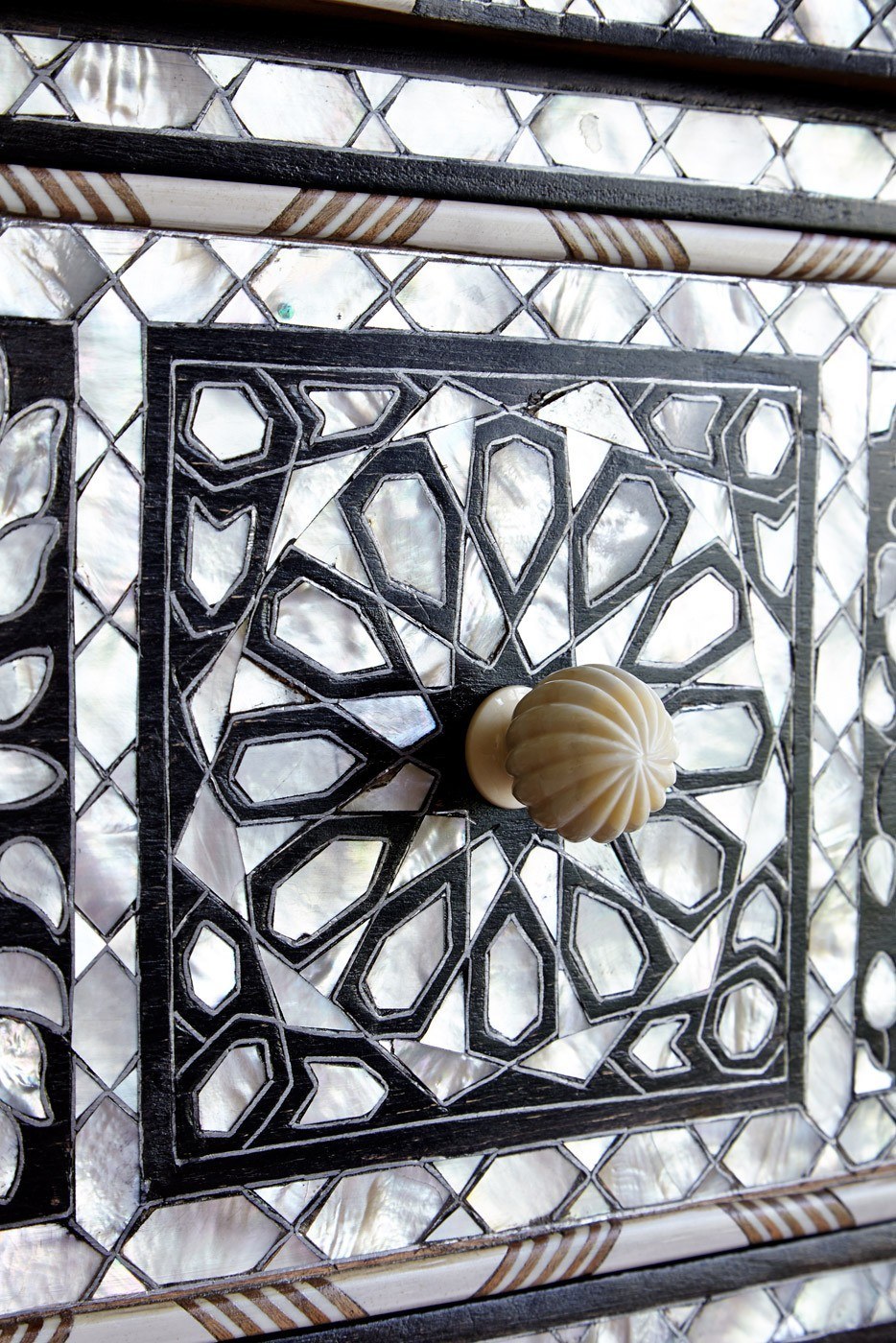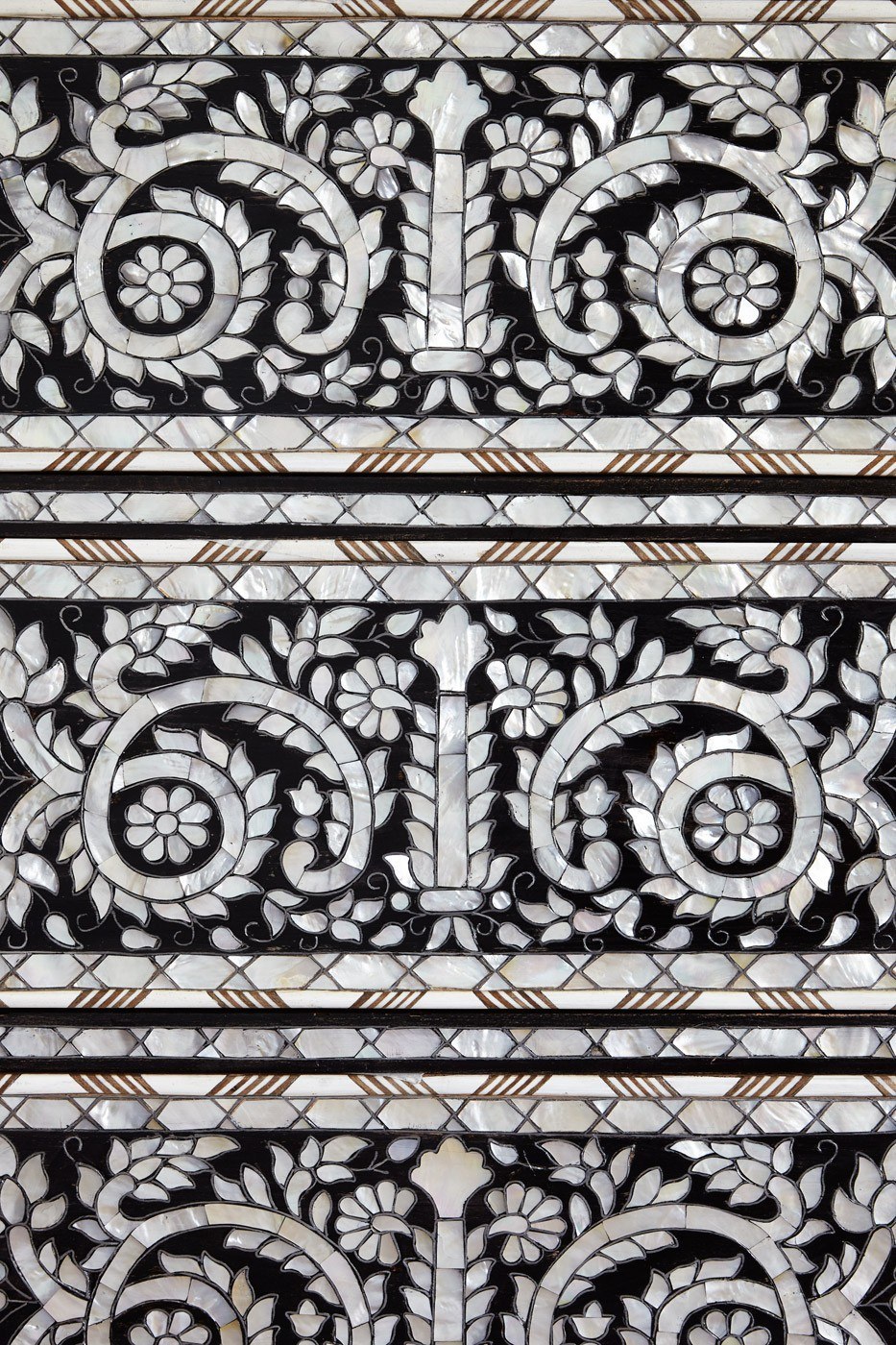 Syrian Mother-of-pearl chest of five drawers
FC392

134.5cm high x 114cm wide x 52cm deep
Imposing chest-of-drawers made exclusively for Valerie Wade in Damascus by traditional craftsmen famous for this work since many centuries.
Made from sustainable walnut inlaid in mother-of-pearl, fine bone and a metal alloy strip, the chest comes with a marble top and twisted bone handles. Only mother-of-pearl from the sea is used, as mother-of-pearl taken from rivers has less lustre.
All mother-of-pearl inlay is surrounded with a delicate silver alloy.

Shown here in ebony. The wood comes in many shades from ebony to pale ash.

Our Mother-of-Pearl Collection includes a side chest (code FC472), a tallboy (code FC032), a dressing-table /desk and bedside tables.

8 week lead-time if not in stock.
Syrian Mother-of-pearl chest of five drawers

FC392
Enquire
Save to favourites
Print page