Syrian Mother-of-pearl chest of five drawers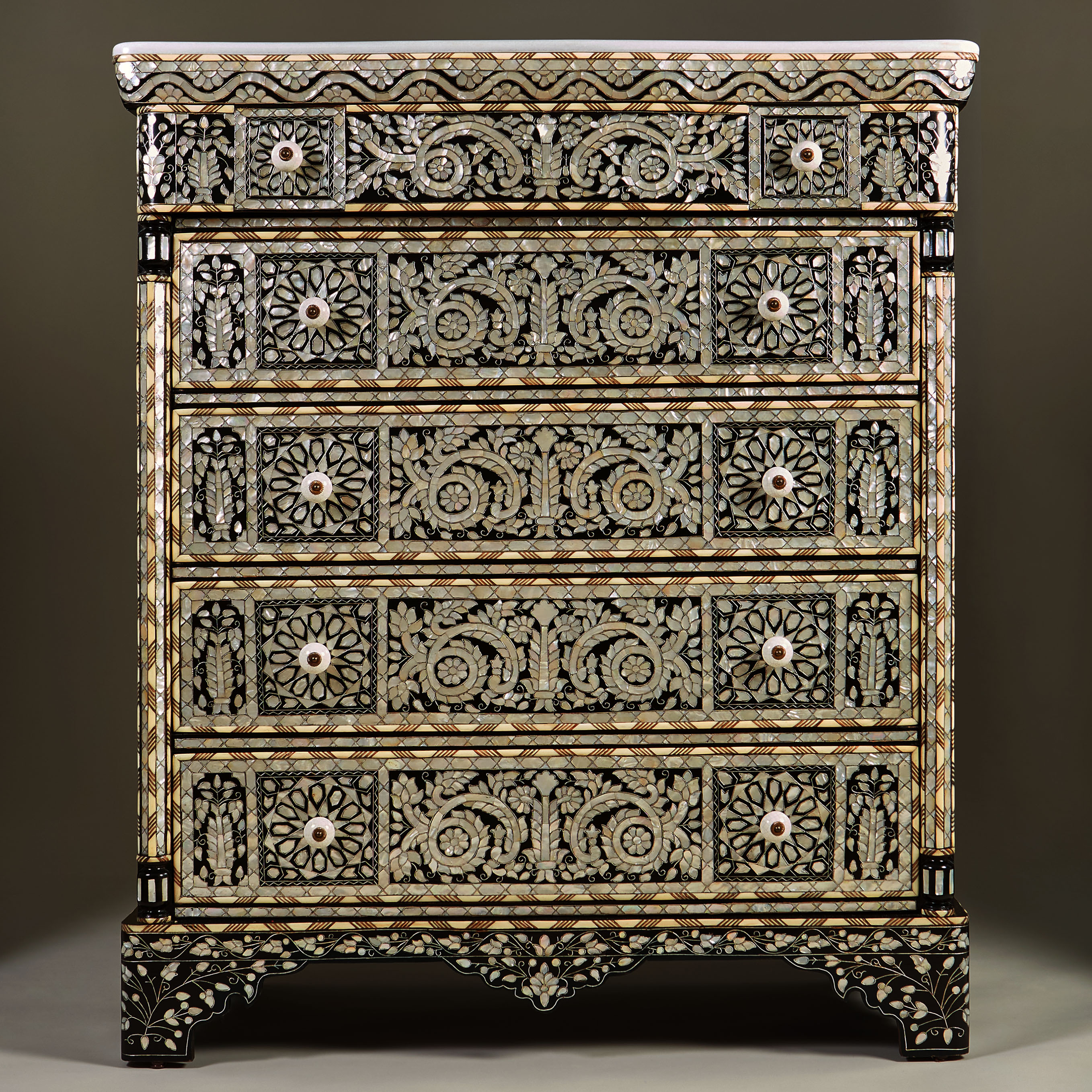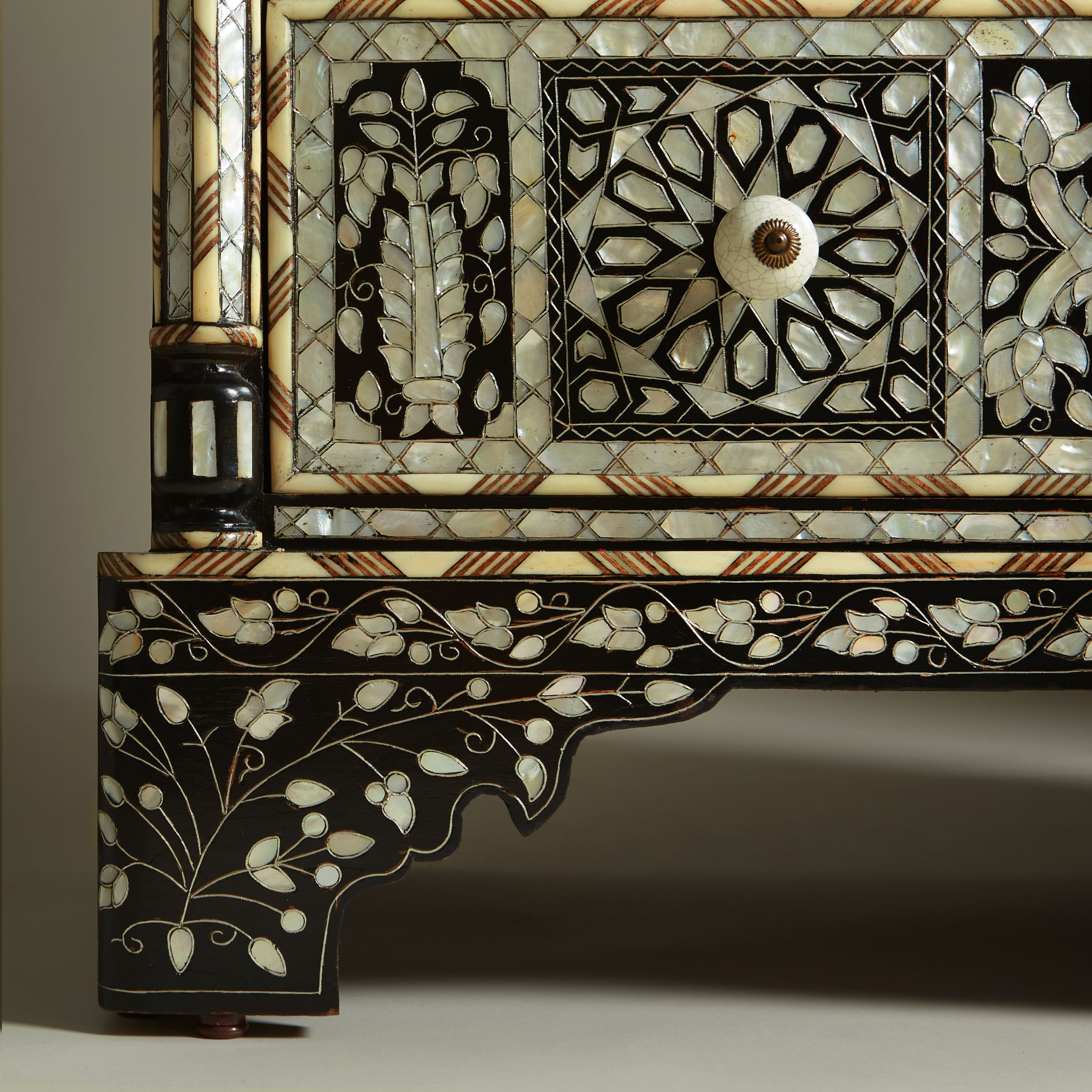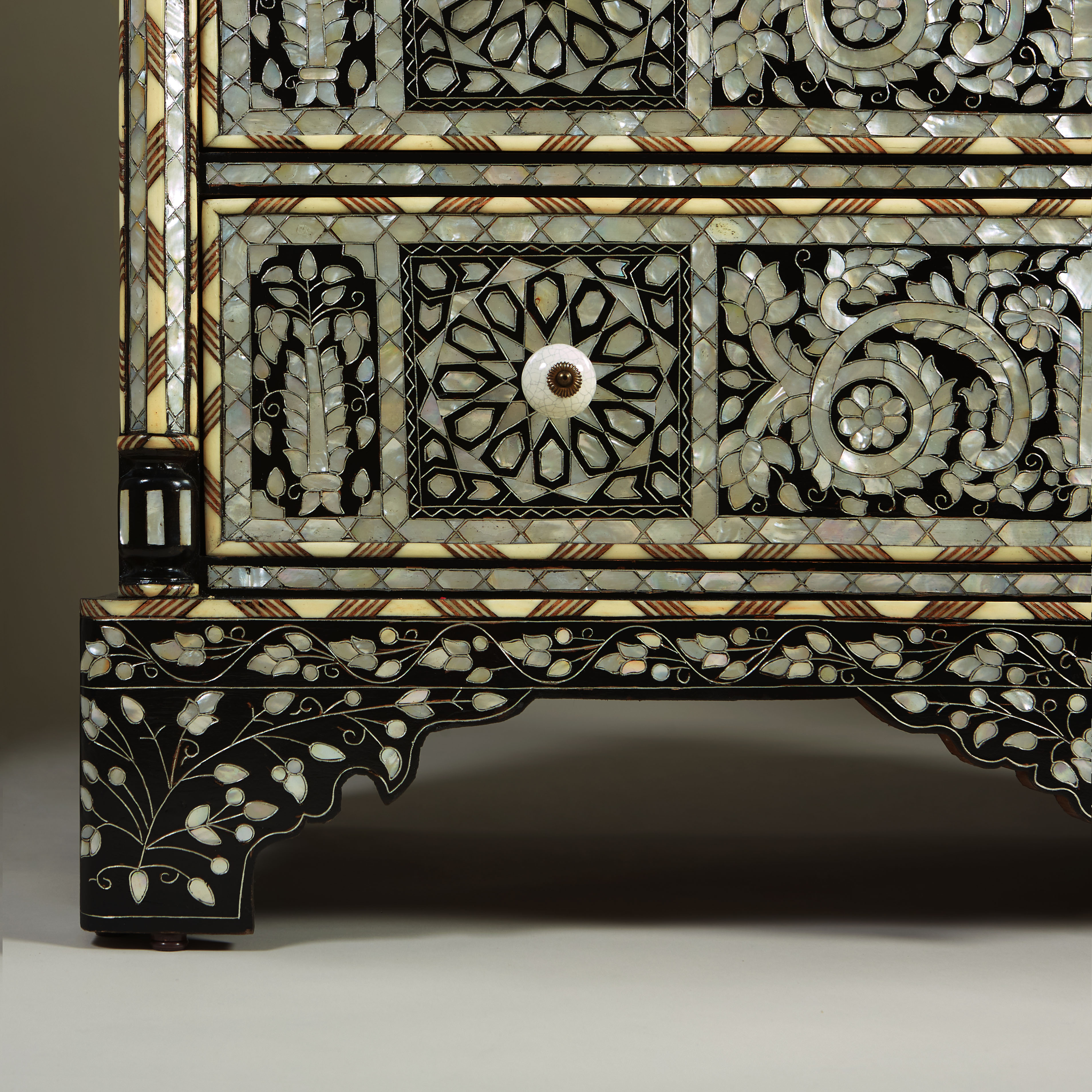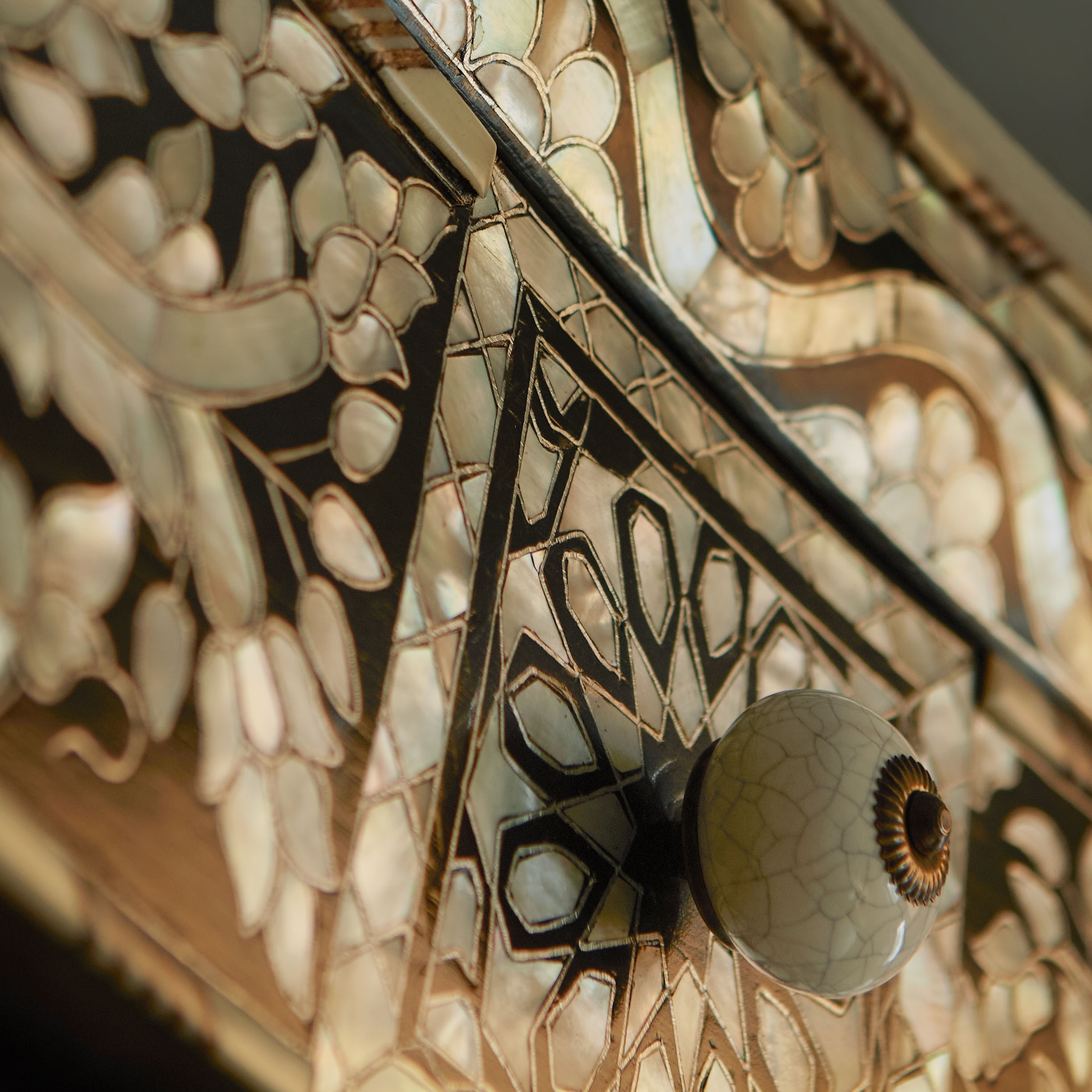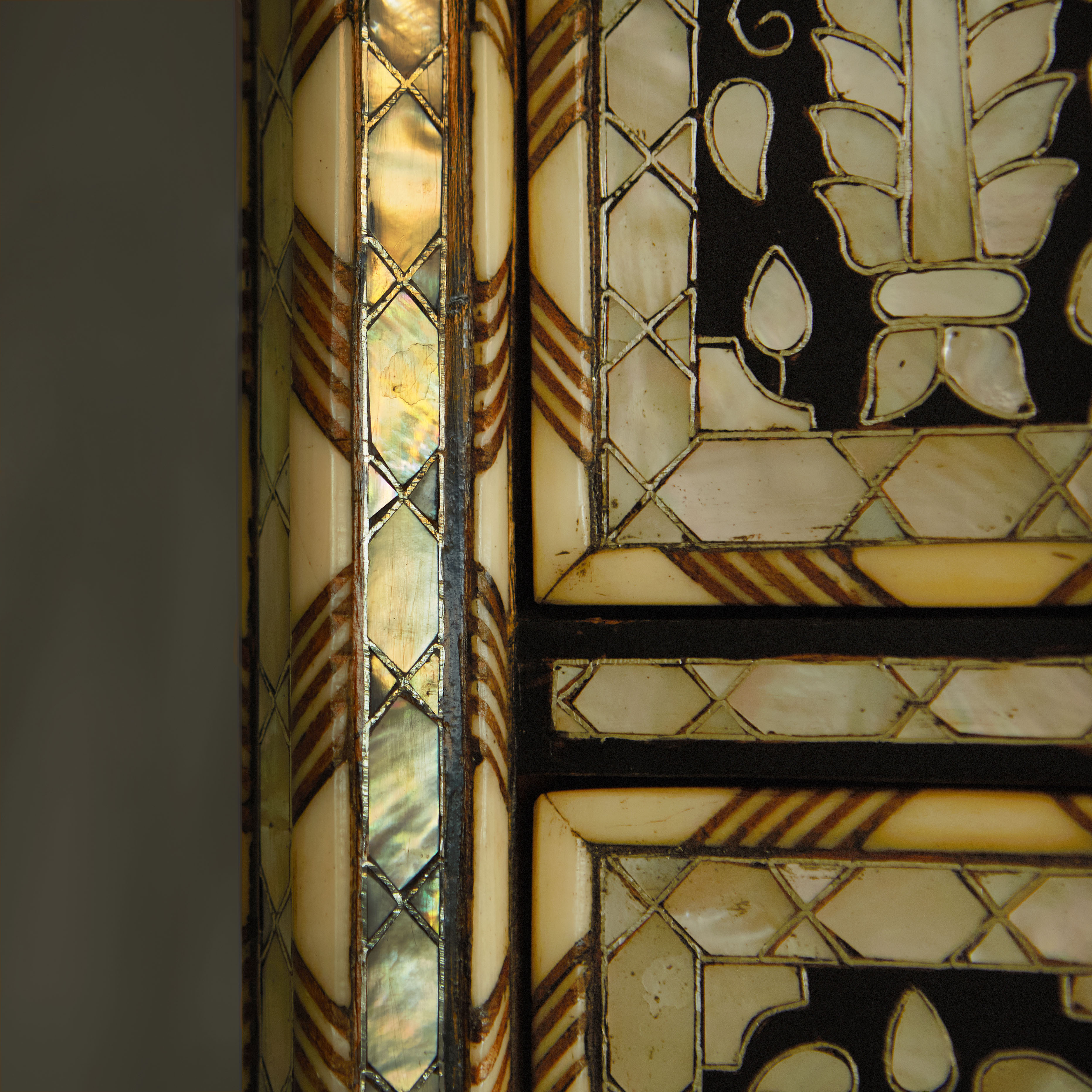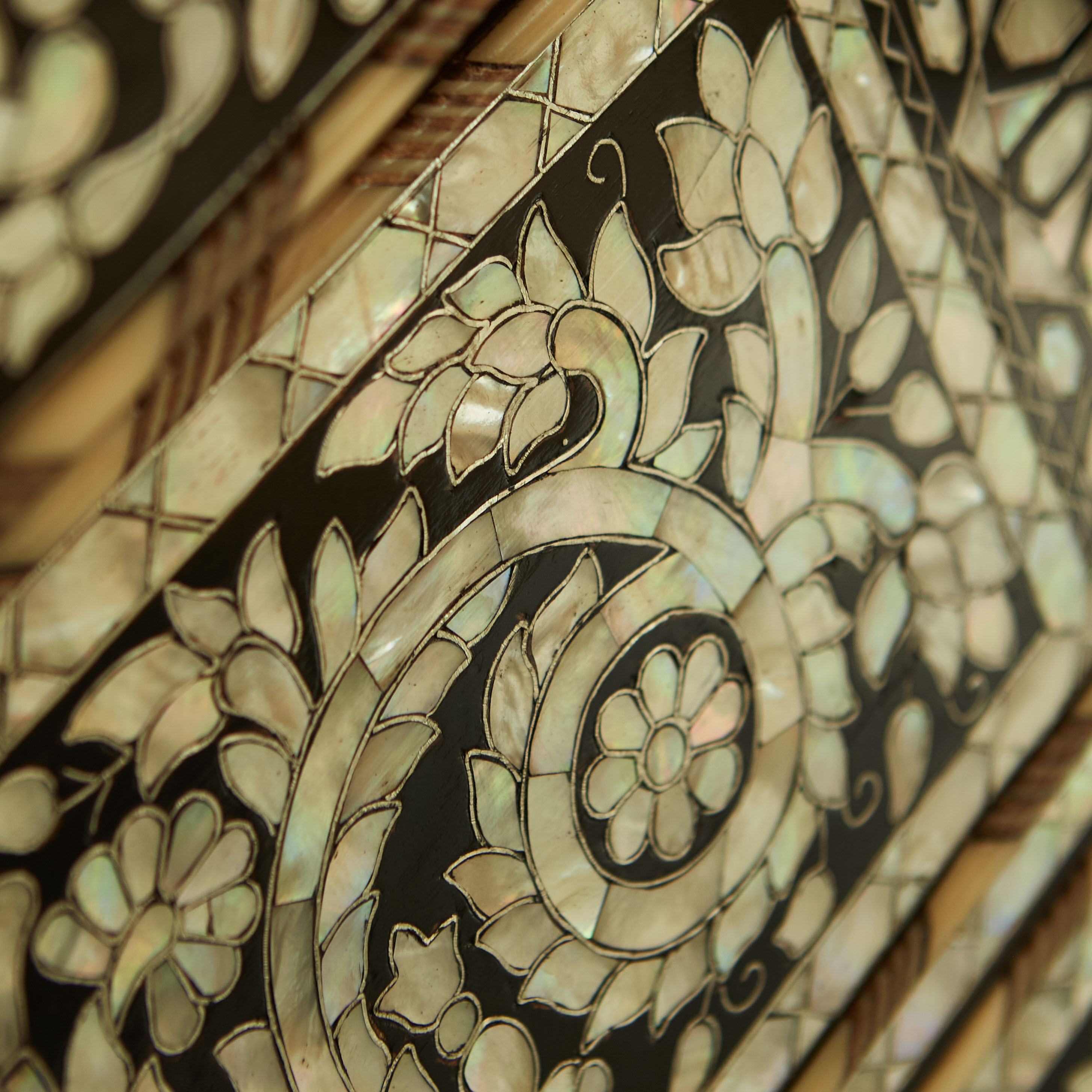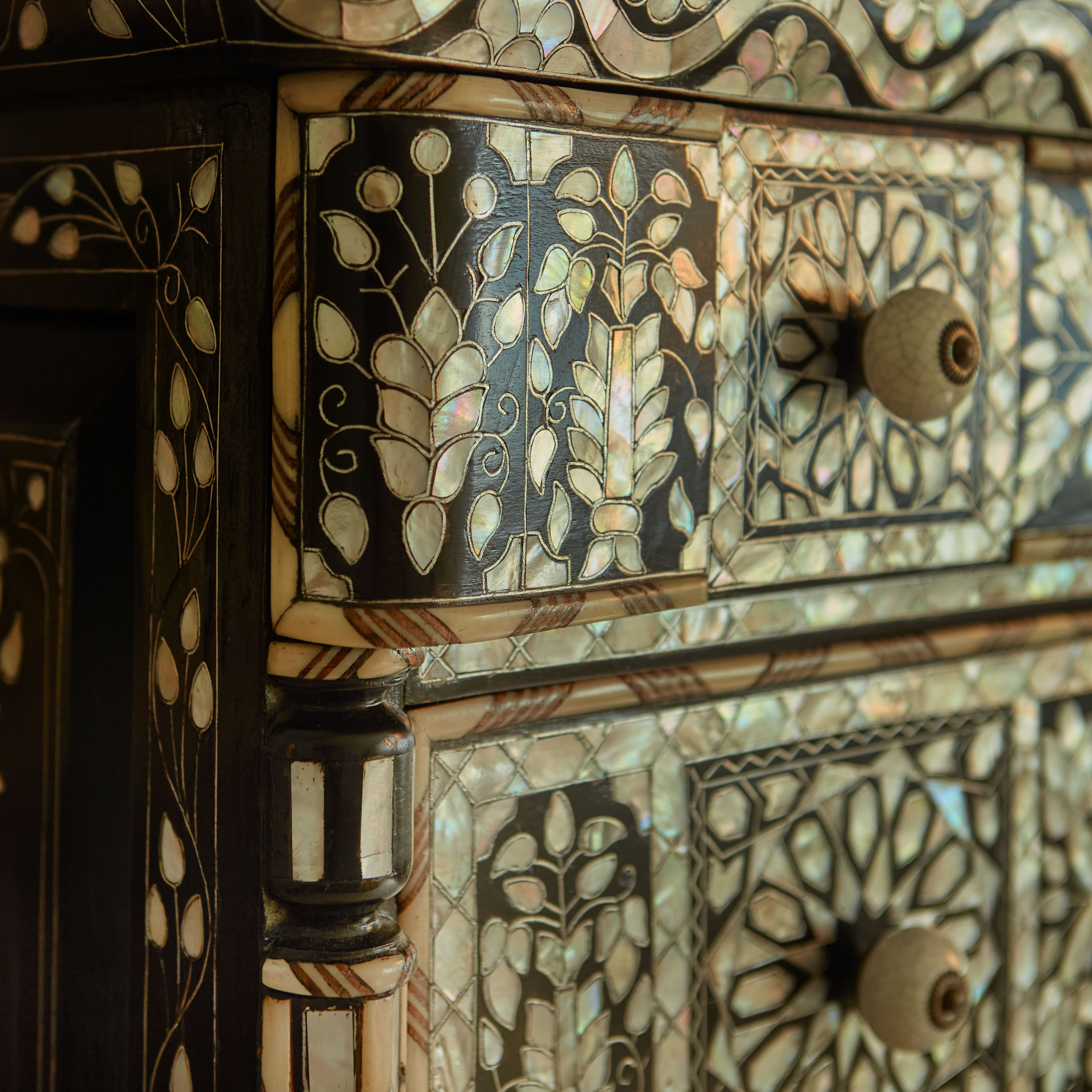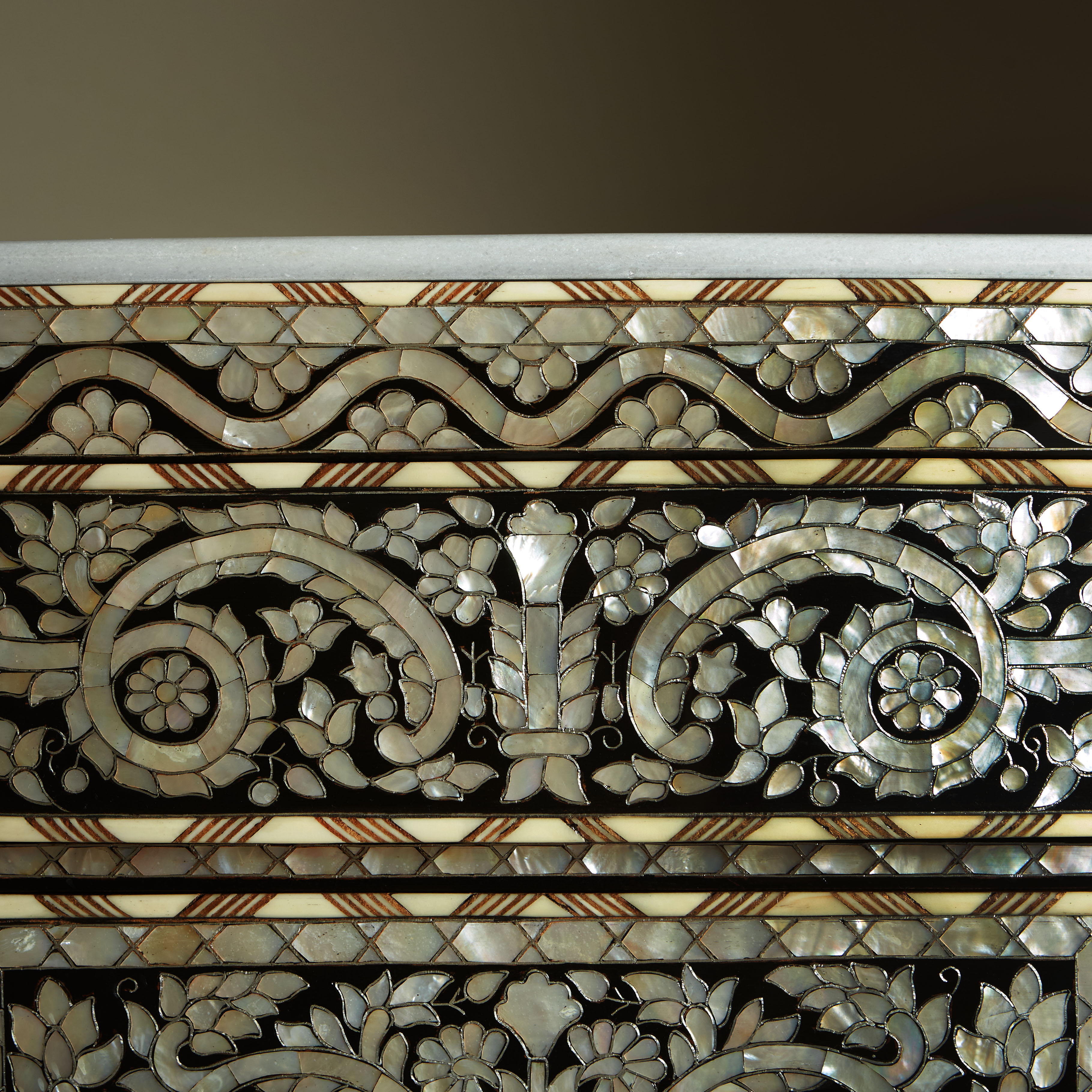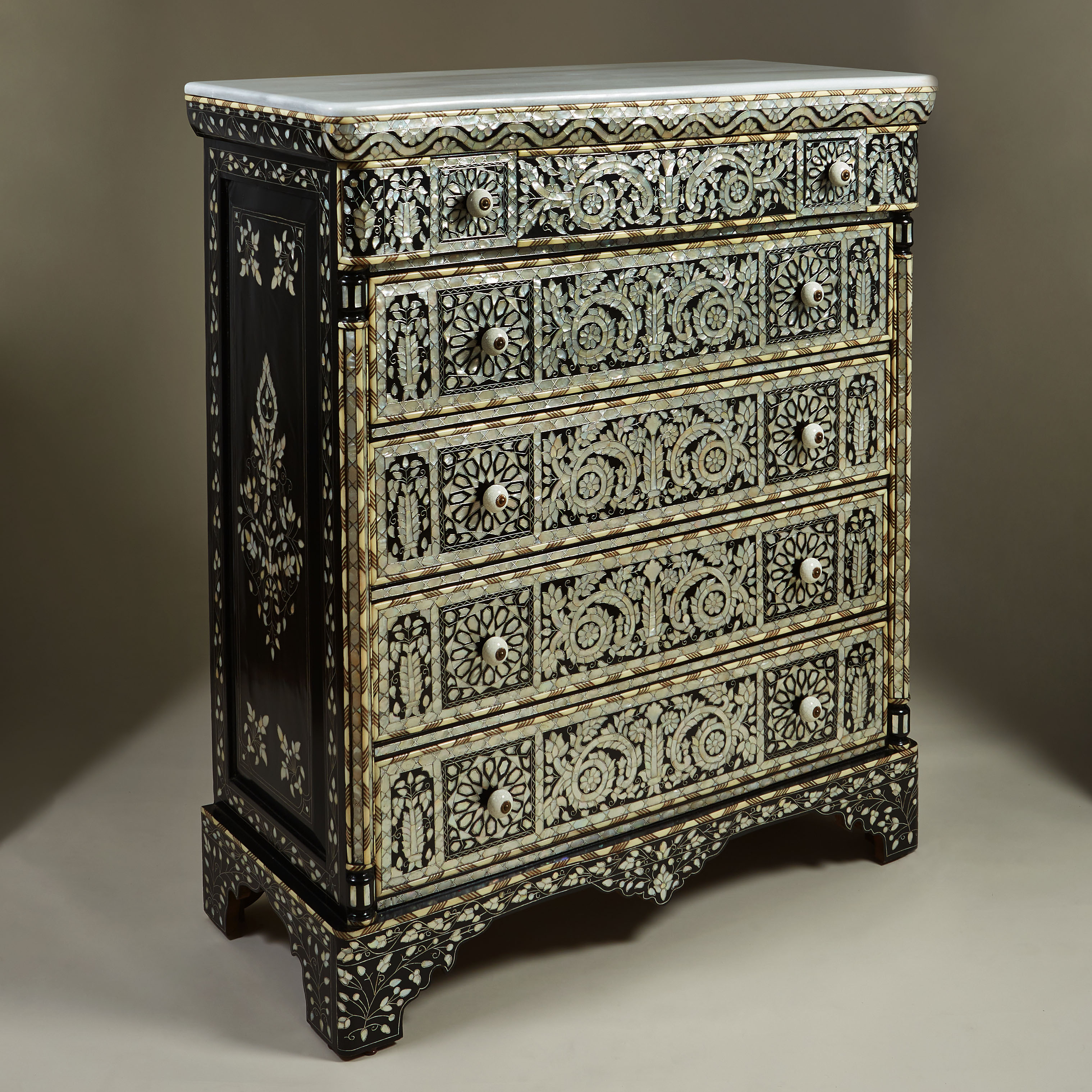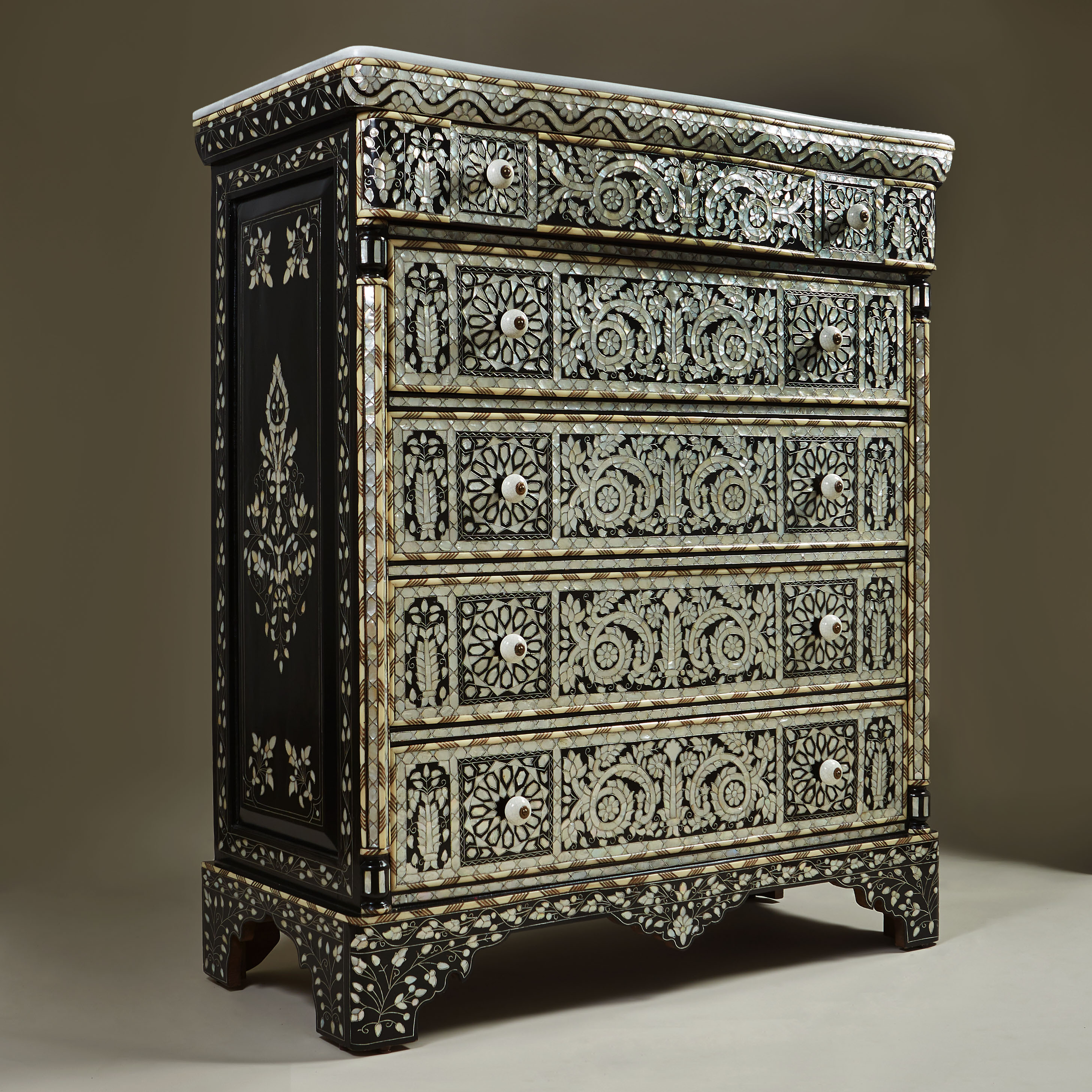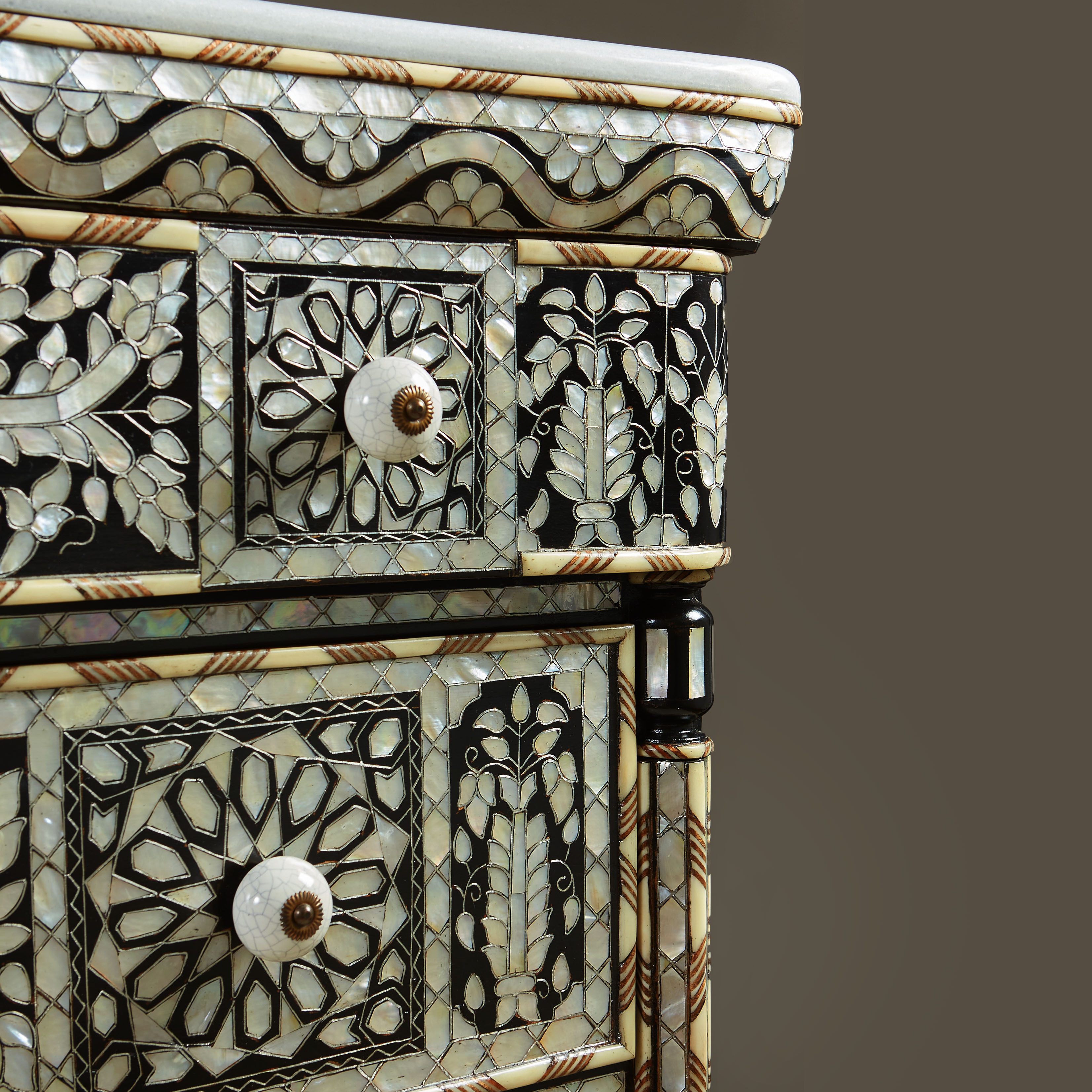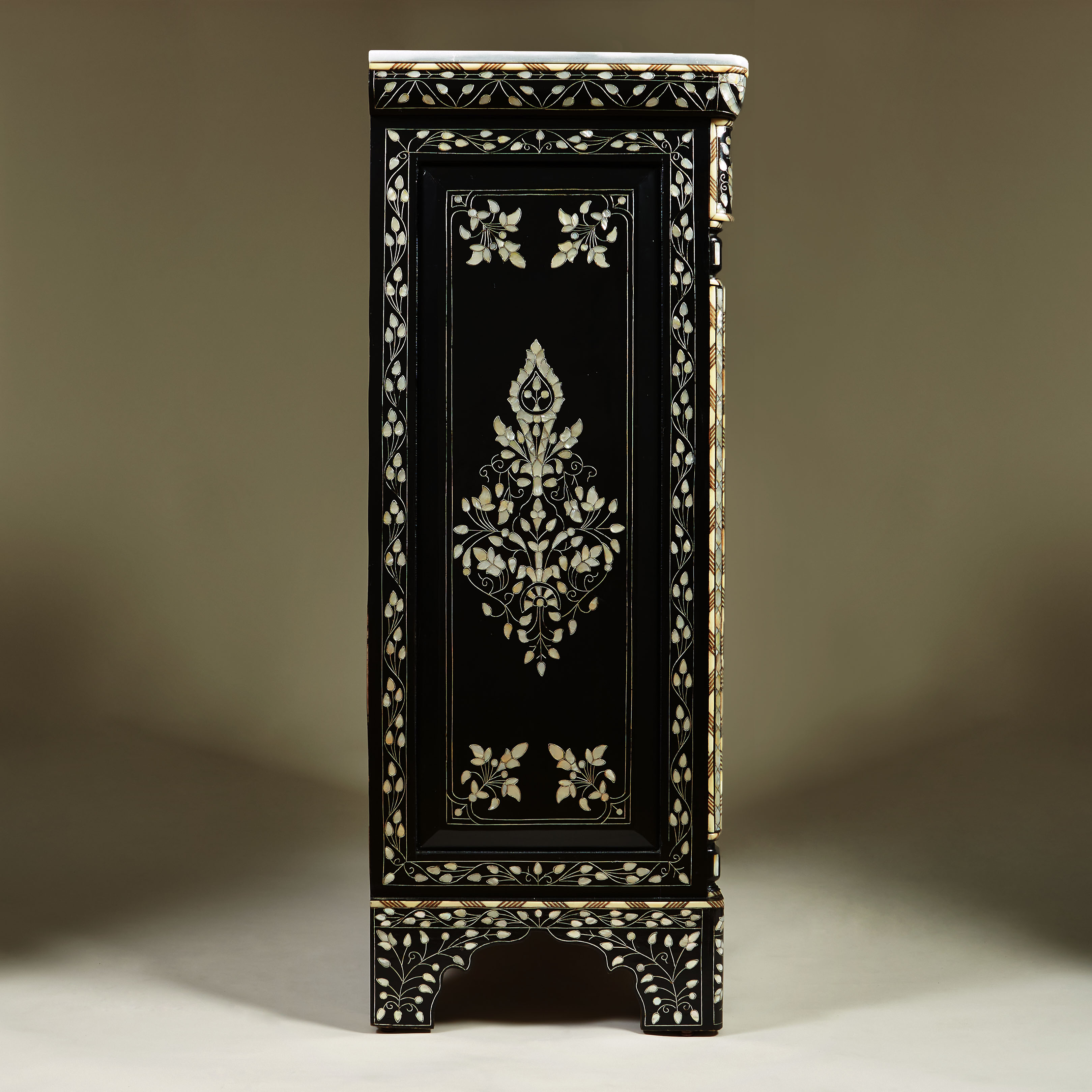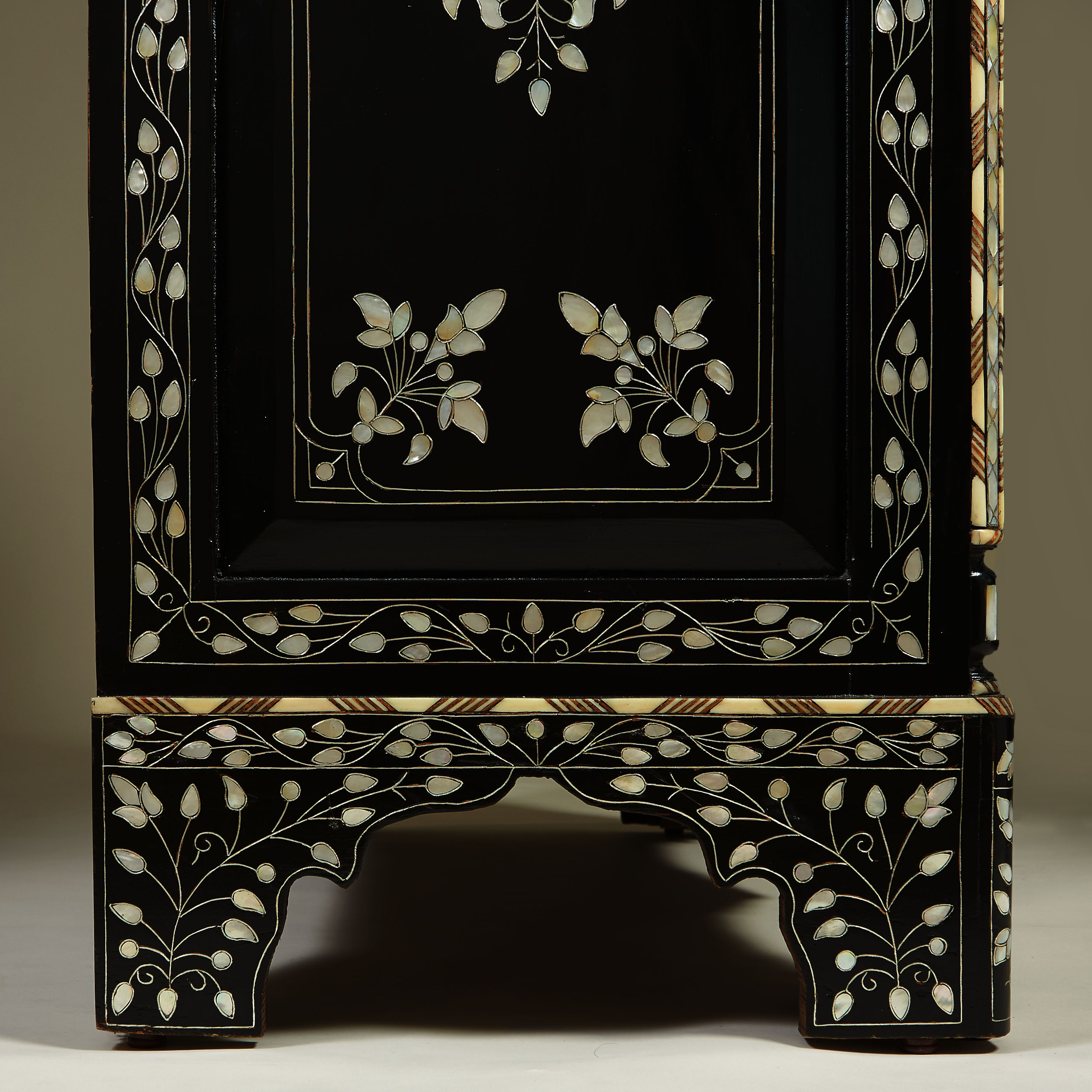 Syrian Mother-of-pearl chest of five drawers
FC392

134.5cm high x 114cm wide x 52cm deep
Imposing five drawer chest-of-drawers made exclusively for Valerie Wade in Damascus by traditional Syrian artisans famous for this work for centuries. In the Middle East these pieces were traditionally given to each child as a wedding gift.
Made from sustainable walnut wood, each piece is intricately inlaid with mother-of-pearl and finely carved camel bone to create a decorative rich pattern. Each chest comes with a marble top and twisted 'turban' style bone handles. Only mother-of-pearl from the sea is used, as mother-of-pearl taken from the river has considerably less lustre. The rich iridescent colours of our mother of pearl pieces are further enhanced by delicate silver detailing throughout.
A substantial and glamorous addition to any room.
Shown here in ebony. The wood can also be come in a blonde or mid-brown stain.
Can be adapted to 3 or 4 drawers upon request.
Our Mother-of-Pearl Collection includes a side chest (code FC472), a tallboy (code FC032), a dressing-table /desk and bedside tables.

8 week lead-time if not in stock.
Syrian Mother-of-pearl chest of five drawers

FC392
Enquire
Save to favourites
Print page