Mid-1930s tables from the collection of Jose Pepe Tivoli, founding partner of Comte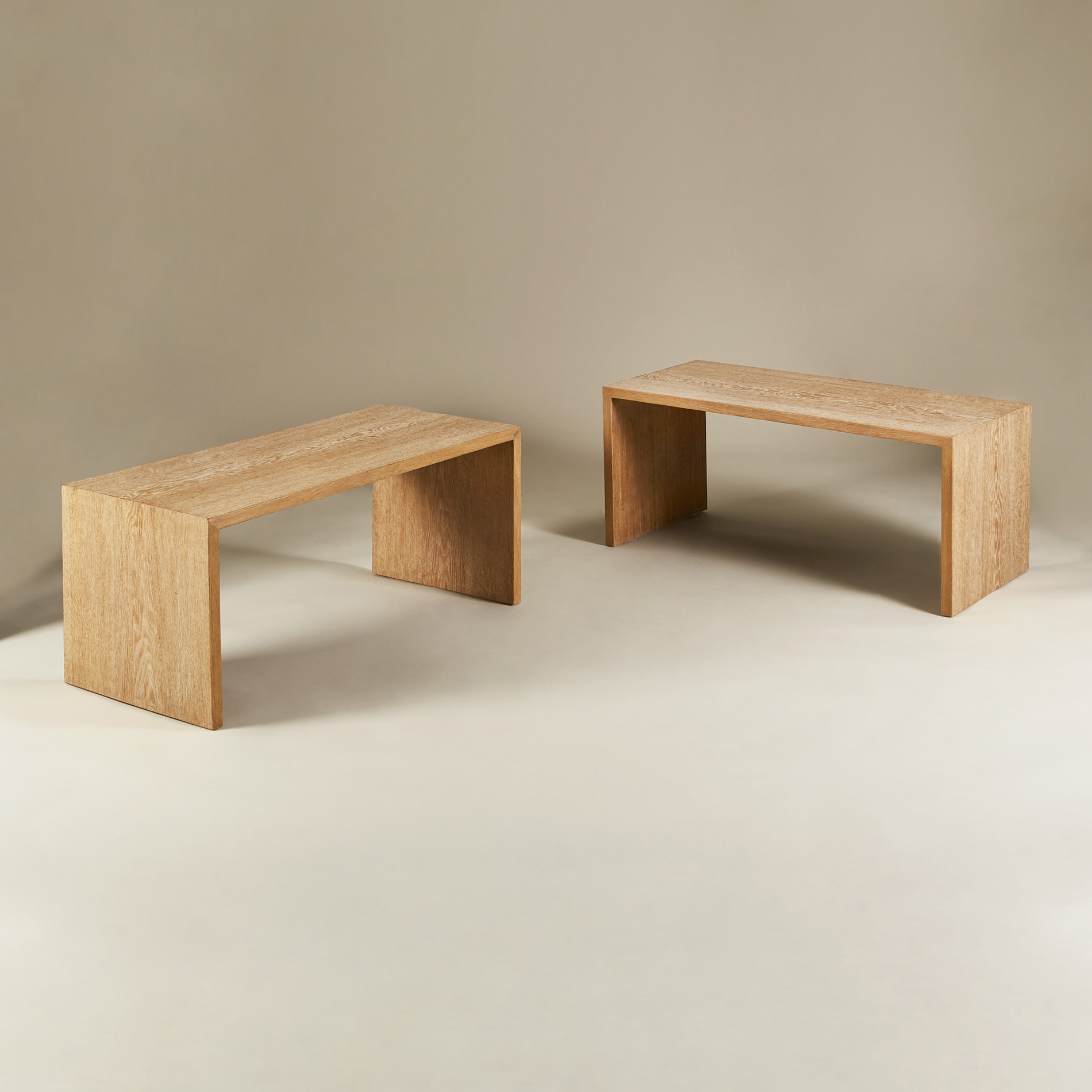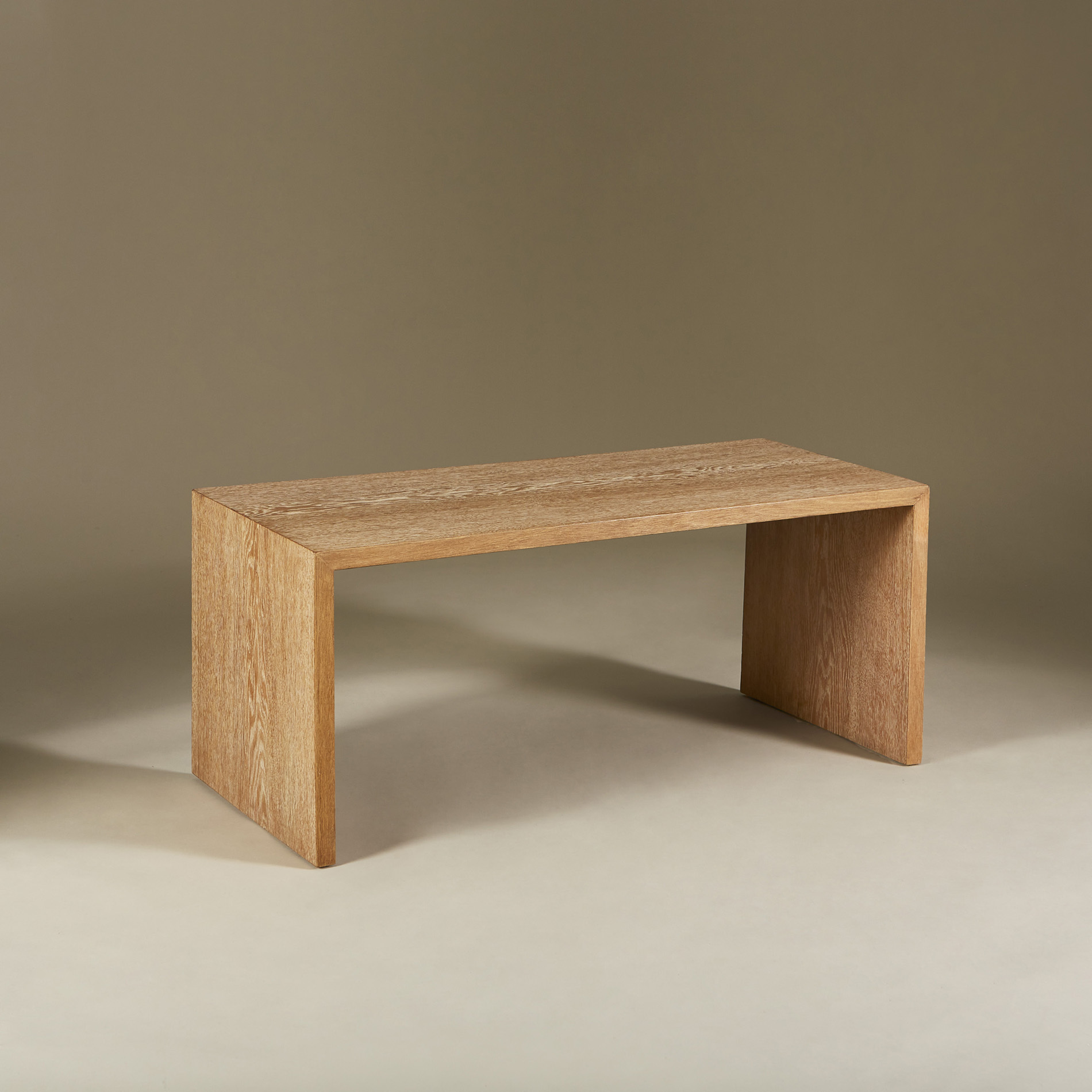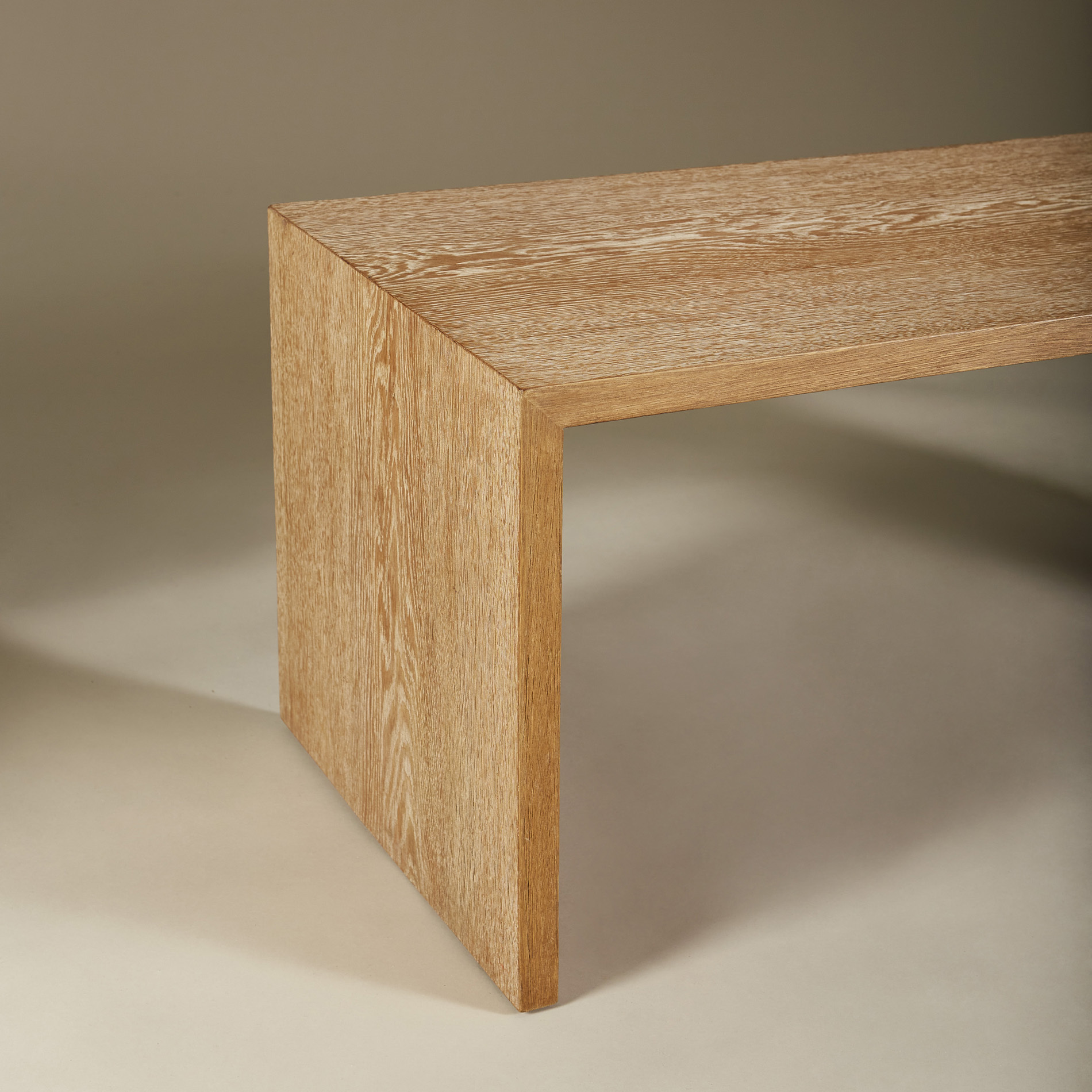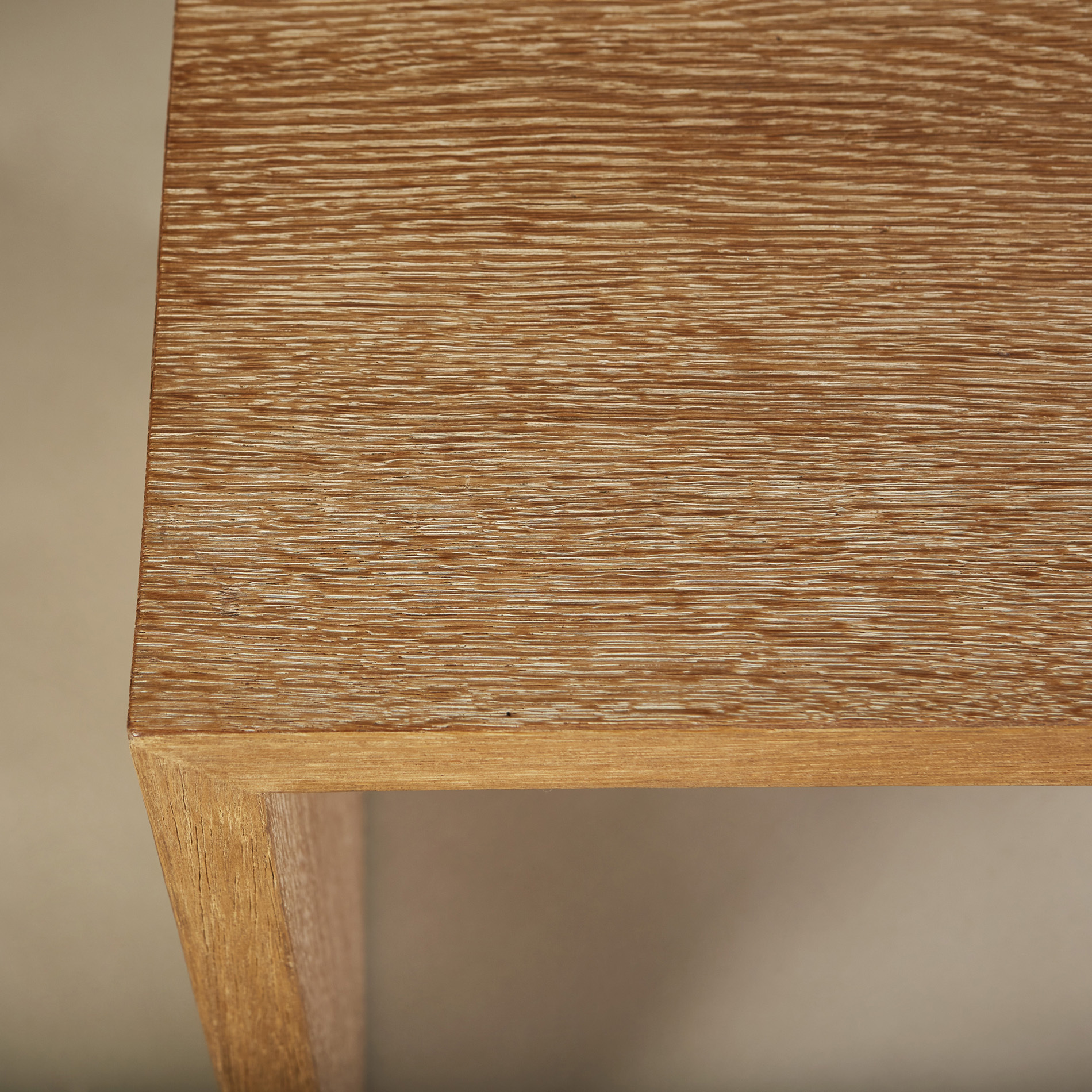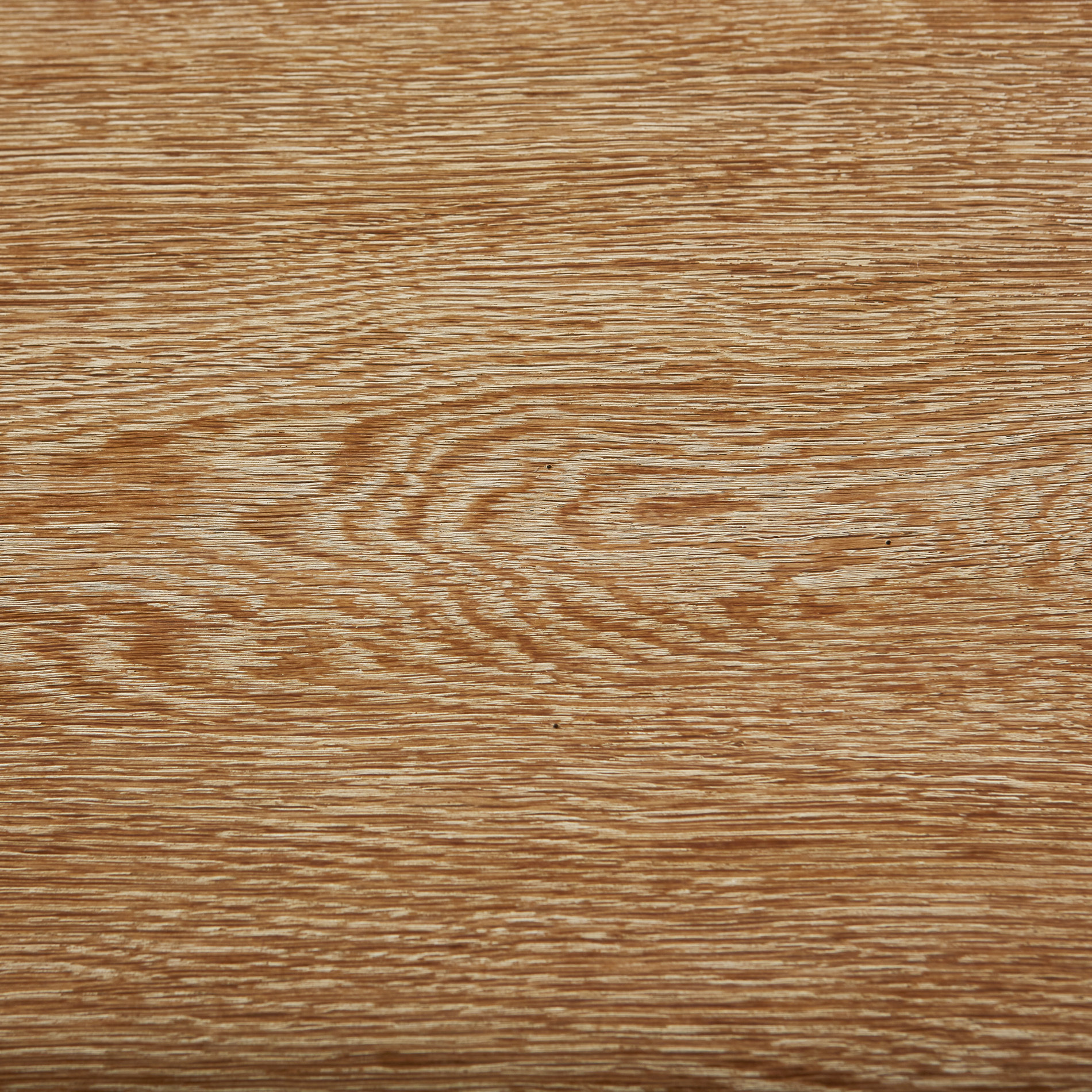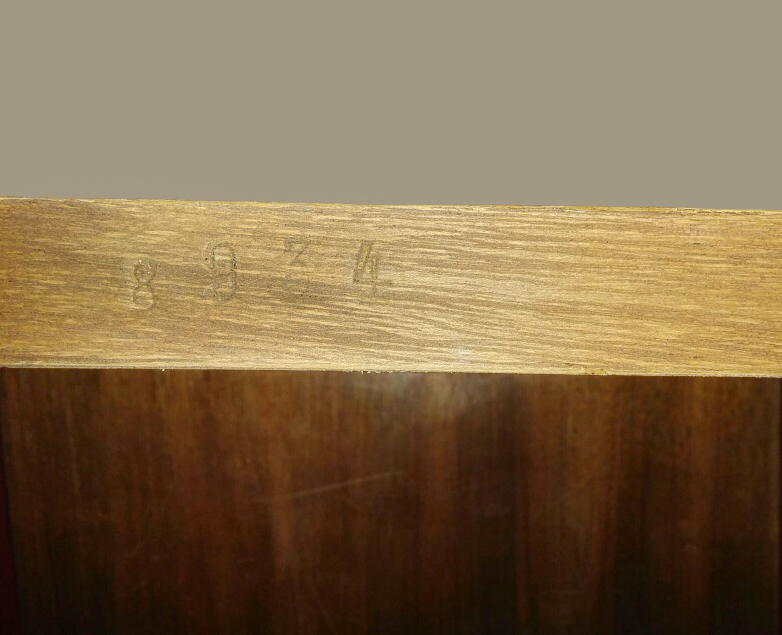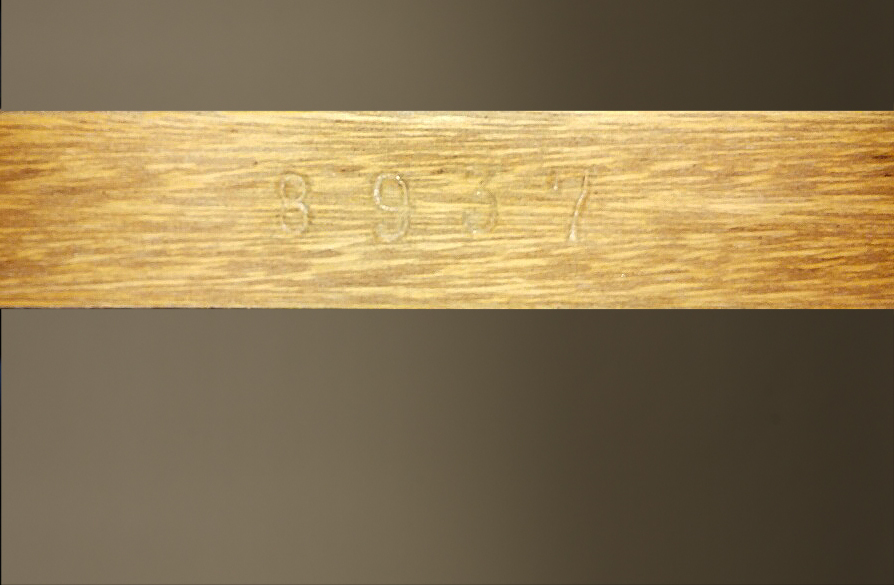 Mid-1930s tables from the collection of Jose Pepe Tivoli, founding partner of Comte
FT1203

95.5cm long x 40cm high x 43cm deep (each)
In the 1930s, Jean-Michel Frank designed a pair of low rectangular tables in mica for the smoking room of his own apartment in Paris.
Jean-Michel Frank's designs were produced by Comte, with Frank's approval. Combining the best of Frank and the best of Argentine tradition, the original mica low rectangular table was produced by Comte, circa 1936, in limed oak low table as a special commission for Jose "Pepe" Enrique Tivoli. Stamped on the underside with the Comte production number (see photos below). JMF's designs has been much imitated, however nothing compares to the quality and feel of the real thing.
Jose Enrique Tivoli, always known as "Pepe", was an architect and founder member of COMTE. In 1932, he joined Ignacio and Ricardo Pirovano and Mariano Mansilla Moreno, (an architect with whom he conceived some fine buildings such as the Asociación Cristiana de Jóvenes in the central San Nicolas district of Buenos Aires), in the company that was to create and furnish many of the finest classic modernist interiors of Argentina.
Provenance: Acquired directly from the family of Enrique Jose "Pepe" Trivoli collection. Never before seen on the market.
Together with a letter of provenance by Enrique Jose "Pepe" Trivoli.
As documented in the "The StyleMakers" by Maureen Teitlebaum, page 262-264.
Jean-Michel Frank. 1895-1941
Working in Paris, New York and Argentina, Jean-Michel Frank designed subtle, exquisitely proportioned furniture and lighting for sophisticated interiors. His elite roster of patrons included the vicomte Charles de Noailles, the businessman and politician Nelson A. Rockefeller, the couturier Elsa Schiaparelli and the perfumer Guerlain, among many others. Against the backdrop of the interwar period, Frank designed calm, subdued interiors that offered refuge from the chaotic world. His furniture, which was often clad in vellum, bleached leather or shagreen, featured clean lines and served to complement the art collections of his clients, which included works by Picasso, Léger and Matisse.
Mid-1930s tables from the collection of Jose Pepe Tivoli, founding partner of Comte

FT1203
Enquire
Save to favourites
Print page