Sterling Silver candelabra (Menorah) by Hans Hollein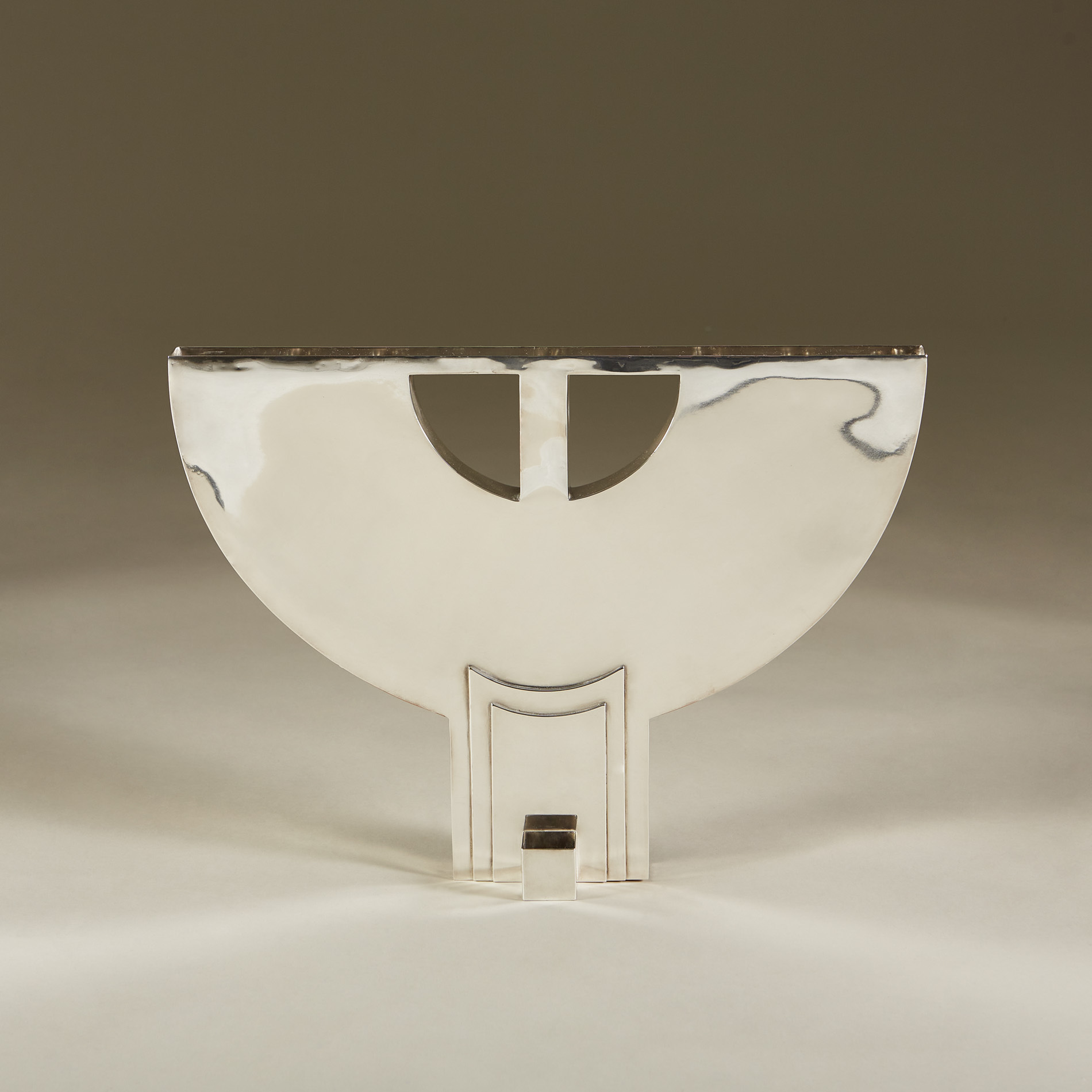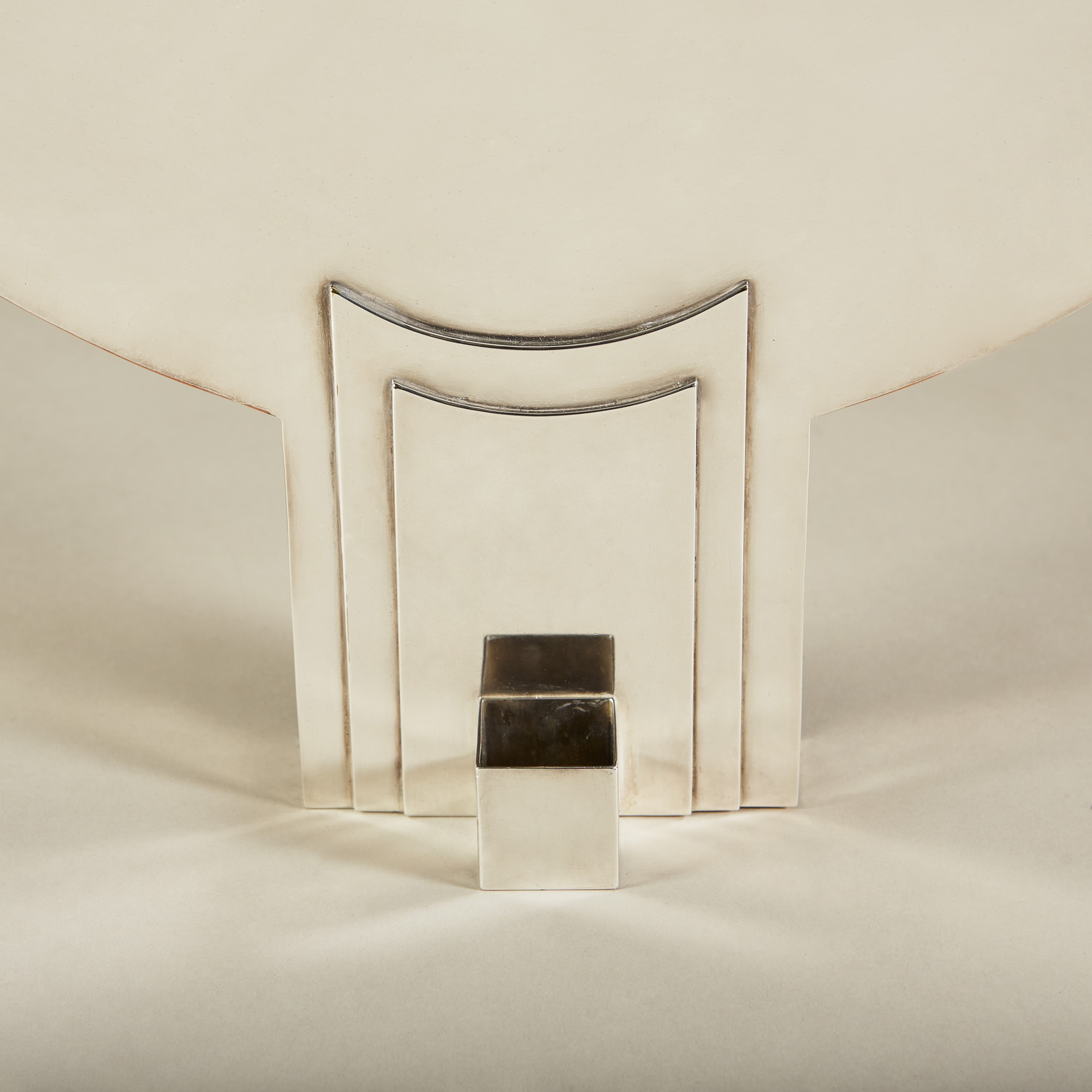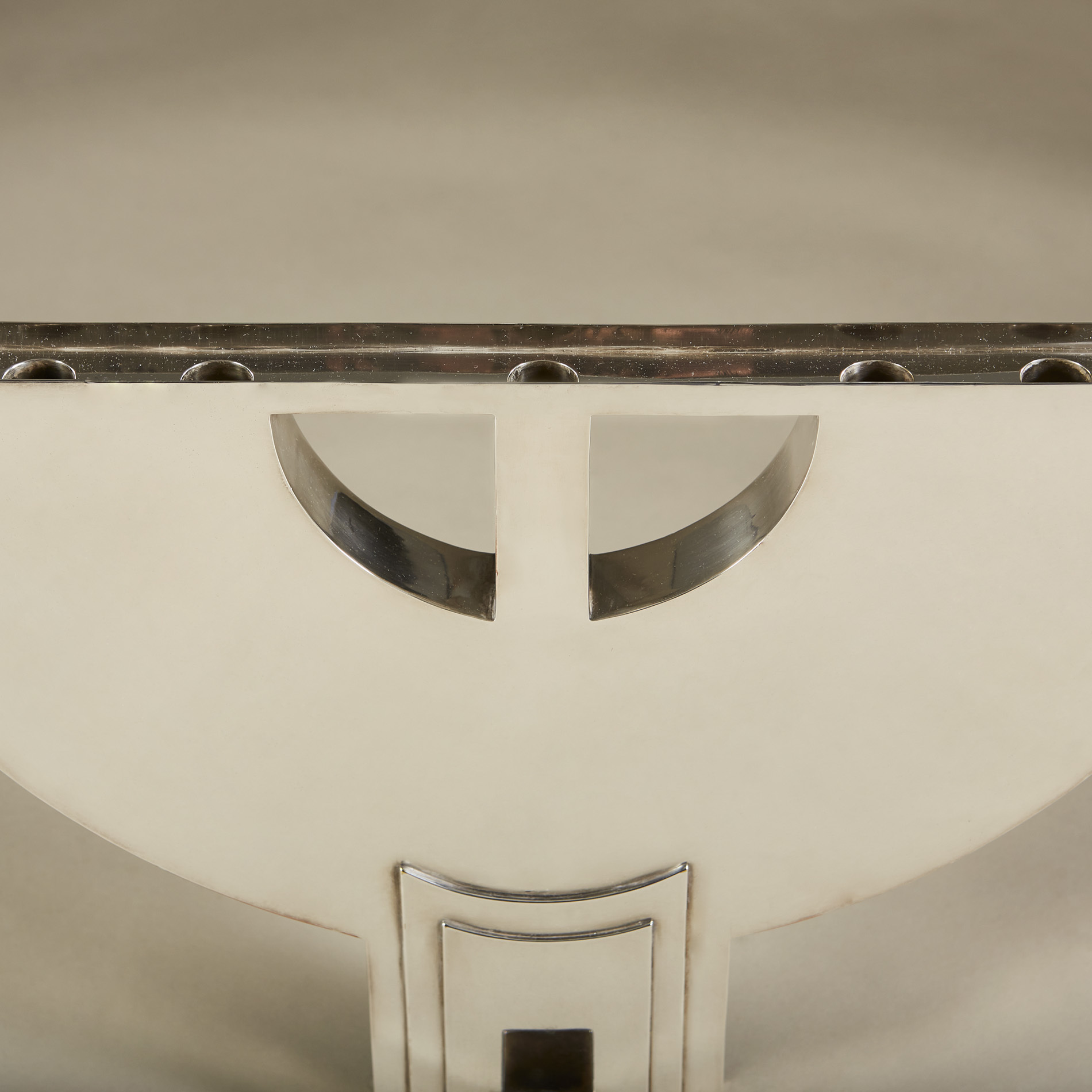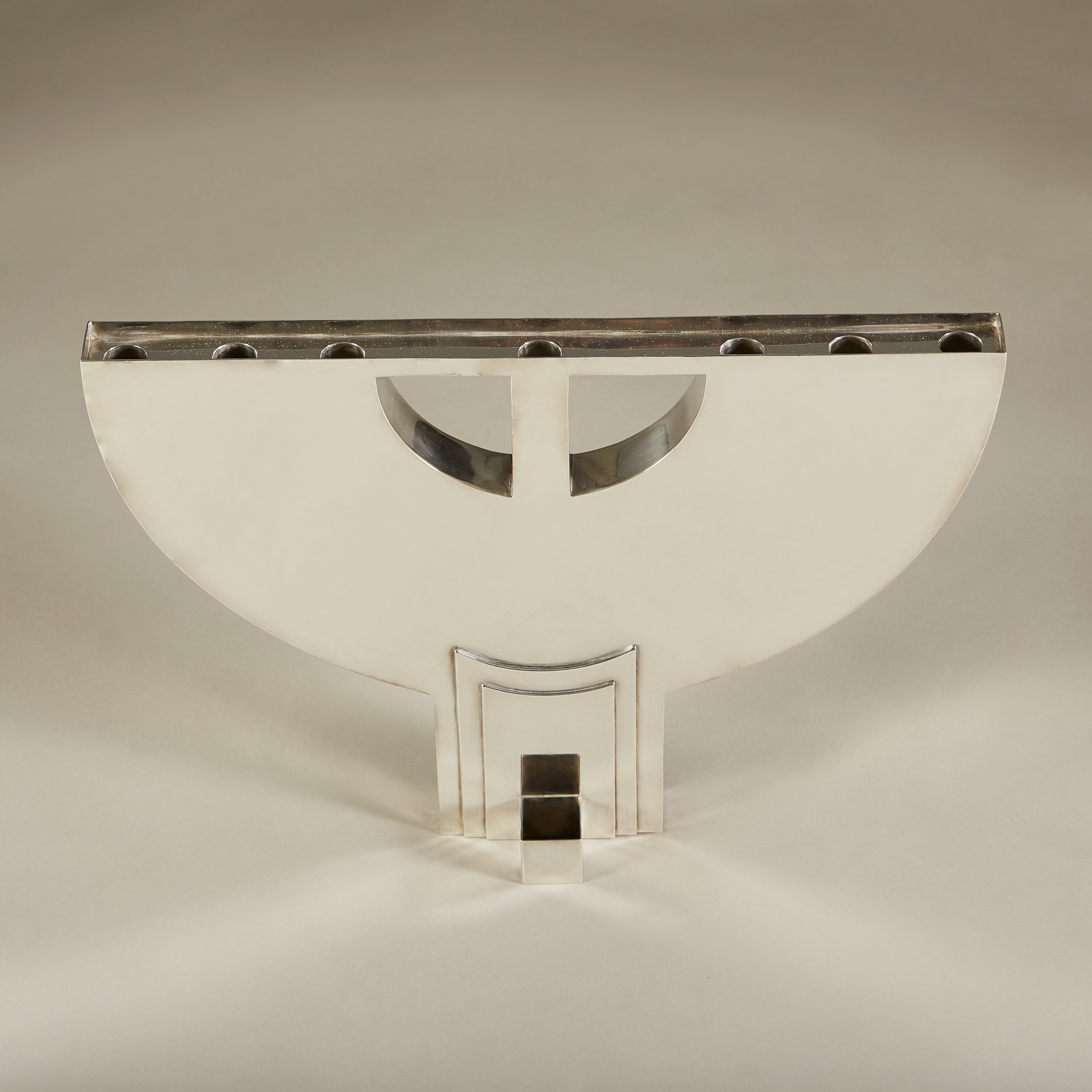 Sterling Silver candelabra (Menorah) by Hans Hollein
AMS1197

32cm high x 43.5cm wide x 7cm deep
Designed in 1979 by the modernist Viennese architect/designer, Hans Hollein and produced in 1980 by Cleto Munari, the preferred maker of many famous designers. A large semi-circle sit with decorative tiered silver base hold 7 candles. Silver cube at the base designed to hold a candle snuffer.
From a limited edition of works this candelabra is in very good condition.
Hans Hollein was a well known Austrian architect and a key figure of postmodern architecture. Later in his career he established himself as an accomplished designer of beautiful accessories.
Sterling Silver candelabra (Menorah) by Hans Hollein

AMS1197
Enquire
Save to favourites
Print page